Kenyan leader no longer faces charges
Prosecutors had said Mr Kenyatta used his powers to obstruct an investigation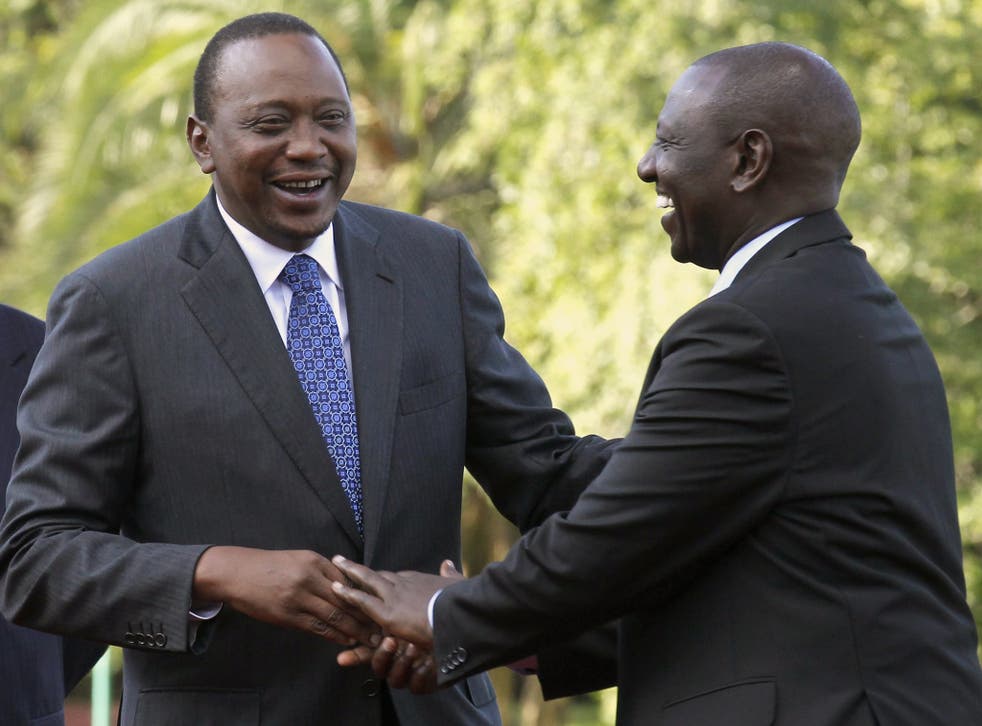 Prosecutors dropped charges of crimes against humanity against Kenyan President Uhuru Kenyatta yesterday, marking a failure for the International Criminal Court in the highest-profile case in its 11-year history.
Judges in The Hague had on Wednesday given prosecutors a week to decide whether to proceed against Mr Kenyatta, who was accused of fomenting ethnic violence after the 2007 election, or withdraw the charges.
Prosecutors have said Mr Kenyatta, the first sitting president to have attended a session of the court, used his powers to obstruct the investigation, especially since becoming head of state last year. Mr Kenyatta's lawyers denied this.
The collapse is a blow to the court, which has secured only two convictions, both against little-known Congolese warlords, and has yet to prove it can hold the powerful to account.
Many Africans accuse the court of unfairly targeting their continent, while a lawyer said it had failed victims of the post-election bloodshed in which 1,200 people were butchered.
"The evidence has not improved to such an extent that Mr Kenyatta's alleged criminal responsibility can be proven," the prosecutor Fatou Bensouda said in a court filing.
Mr Kenyatta received the news at a meeting of Kenyan officials and business executives, who applauded. Some hugged him.
His reaction, "one down, two to go", referred to his wish to see similar charges dropped against his deputy, William Ruto, and a Kenyan journalist.
Diplomats say the case has been a distraction for the administration, despite official denials. But the economic impact has been limited, in part because most investors have long thought the case against Mr Kenyatta was falling apart.
The court did not acquit Mr Kenyatta, so charges could be brought again if more evidence becomes available.
Fergal Gaynor, counsel for the victims, said the withdrawal of charges would disappoint the estimated 20,000 victims of crimes charged in this case.
Reuters
Register for free to continue reading
Registration is a free and easy way to support our truly independent journalism
By registering, you will also enjoy limited access to Premium articles, exclusive newsletters, commenting, and virtual events with our leading journalists
Already have an account? sign in
Register for free to continue reading
Registration is a free and easy way to support our truly independent journalism
By registering, you will also enjoy limited access to Premium articles, exclusive newsletters, commenting, and virtual events with our leading journalists
Already have an account? sign in
Join our new commenting forum
Join thought-provoking conversations, follow other Independent readers and see their replies