King Mswati III of Swaziland wants to ban divorce across African nation
'In our culture, once you marry, there is no turning back'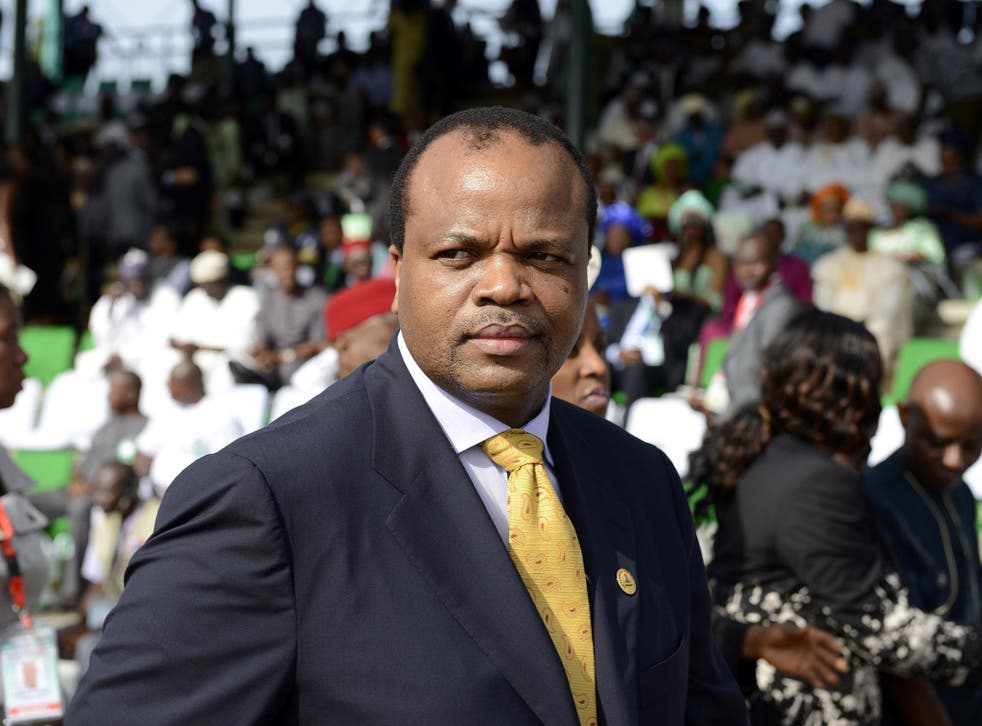 The king of Swaziland is attempting to ban divorce and has instructed religious leaders to inform citizens of the decree, according to reports.
King Mswati III issued the decree during a meeting at the Engabezweni Royal Residence, Daily Nation reports, instructing those gathered to inform people they cannot pull out of a marriage.
"In our culture, once you marry, there is no turning back," he reportedly told the Times of Swaziland.
The kingdom of Swaziland has a population of 1.2m and is one of the last absolute monarchies in the world, where the king reigns by decree and appoints his own ministers. The king, who has been in power since the age of 18 and has 15 wives, has previously said that "democracy is not good" for his nation. Political parties have been banned in the country for over 40 years.
King Mswati III has yet to table an official decree on the ban, but his comments came as a new Marriage Bill is being drafted by the Swazi Attorney-General's office that puts forwards five reasons for allowing divorce, the News Agency of Nigeria reported.
The government of Swaziland has countered the king's claims however, denying that divorce is banned in the country.
​Sabelo Dlamini, a spokesperson for the government, told SABC the king's comments were taken out of context, New24 reports, adding that he was "merely making a call for the nation to engage in conversation instead of resorting to divorce".
"There is no law banning divorce in Swaziland, when the king meets people, he usually talks about issues of national interest for families especially, and the strengthening of Swazi culture," Mr Dlamini said.
"Swazi culture is one of those cultures which seek for families to be united," he added.
Register for free to continue reading
Registration is a free and easy way to support our truly independent journalism
By registering, you will also enjoy limited access to Premium articles, exclusive newsletters, commenting, and virtual events with our leading journalists
Already have an account? sign in
Register for free to continue reading
Registration is a free and easy way to support our truly independent journalism
By registering, you will also enjoy limited access to Premium articles, exclusive newsletters, commenting, and virtual events with our leading journalists
Already have an account? sign in
Join our new commenting forum
Join thought-provoking conversations, follow other Independent readers and see their replies