UN calls on country where up to three quarters of women have been raped to 'end impunity' for sex attackers
Despite more than 800 reported rapes in Liberia last year, only 34 men were convicted
Lizzie Dearden
Saturday 15 October 2016 20:05 Comments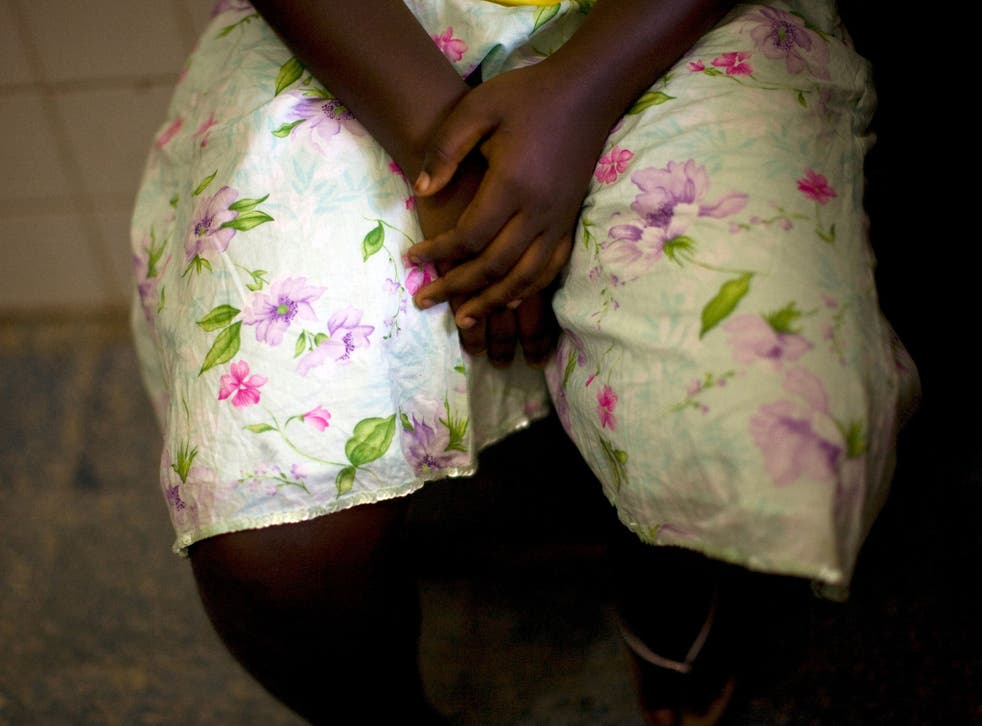 The United Nations is calling for the end of "widespread impunity" for sex attackers in a country where up to three quarters of all women and girls have been raped.
A new report found that children under the age of five were among those sexually attacked last year in Liberia, where the vast majority of documented rape victims are minors.
Despite more than 800 reported rapes, only 34 convictions were made for the crime in 2015, with officials warning that the assaults are vastly underreported due to widespread stigma and discrimination against victims.
An report by the UN Mission in Liberia and the Office of the High Commissioner for Human Rights (OHCHR) said rape has become the second-most reported serious crime in the country.
Investigators found that justice was being hampered by institutional weaknesses, corruption, lack of due diligence by the government and financial constraints.
"These combined factors have led to a widespread culture of impunity for sexual and gender-based violence (SGBV), particularly for rape, putting women and children at continued serious risk of sexual violence," the report said.
"In the Liberian context, victims face challenges at every step of the process if they attempt to hold their assailants criminally accountable."
Families are frequently put under pressure to settle cases out of court, while most perpetrators are men known to victims as either community members or relatives, meaning women fear reporting rape over the fear of reprisals or social "shame".
Investigators said the high rates of sexual assault in Liberia were part of the legacy of the West African nation's two civil wars, which ran from 1989 to 2003.
Between 61 per cent and 77 per cent of all woman and girls in the country were raped during the conflict, according to previous research by the World Health Organisation.
But there has been no criminal accountability for perpetrators of war crimes in Liberia, the UN said, with cultural and patriarchal attitudes additionally hampering investigations into sex attacks.
Of rapes documented by the UN in Liberia in 2015, almost 80 per cent of victims were under the age of 18, including at least five girls under the age of five.
The countries with anti-women laws

Show all 5
But investigators said the statistic does not mean minors are being disproportionately targeted, adding: "Child rape reports may be higher because they shock the conscience and are not preempted by the generally discriminatory attitudes towards women survivors of rape."
The UN said that although the Liberian government has asked for help addressing sexual violence under its obligations as party to international human rights treaties and instruments, attacks are still committed with "alarming frequency".
The report said its inability to ensure criminal accountability for perpetrators of rape shows "that Liberia is not in compliance with its human rights obligations".
It recommended a review of the country's penal code to bring laws governing rape up to international standards, enact a proposed Domestic Violence Act criminalising marital rape and set up a sexual crime division in courts.
The UN also called for a centralised system to monitor attacks and protect witness and victims to ensure they feel protected when reporting the crime, as well as public awareness programmes and specialist training for police and judges.
Speaking to mark the International Day of the Girl on Wednesday, Liberia's minister of gender and development said the government was attempting to tackle rape among other issues including child marriage, female genital mutilation and domestic abuse.
Julia Duncan-Cassell told a conference in Monrovia called on others to join her in "advocating for policy and laws that protect the girl child from every form of sexual and gender based violence", the Liberian Observer reported.
Register for free to continue reading
Registration is a free and easy way to support our truly independent journalism
By registering, you will also enjoy limited access to Premium articles, exclusive newsletters, commenting, and virtual events with our leading journalists
Already have an account? sign in
Join our new commenting forum
Join thought-provoking conversations, follow other Independent readers and see their replies