Prime seaside real estate, oil and scrap metal: Inside the billion dollar fund financing a Libyan warlord
Critics claim Libyan commander Khalifa Haftar's quasi-legal authority is a way for the armed forces to gain economic power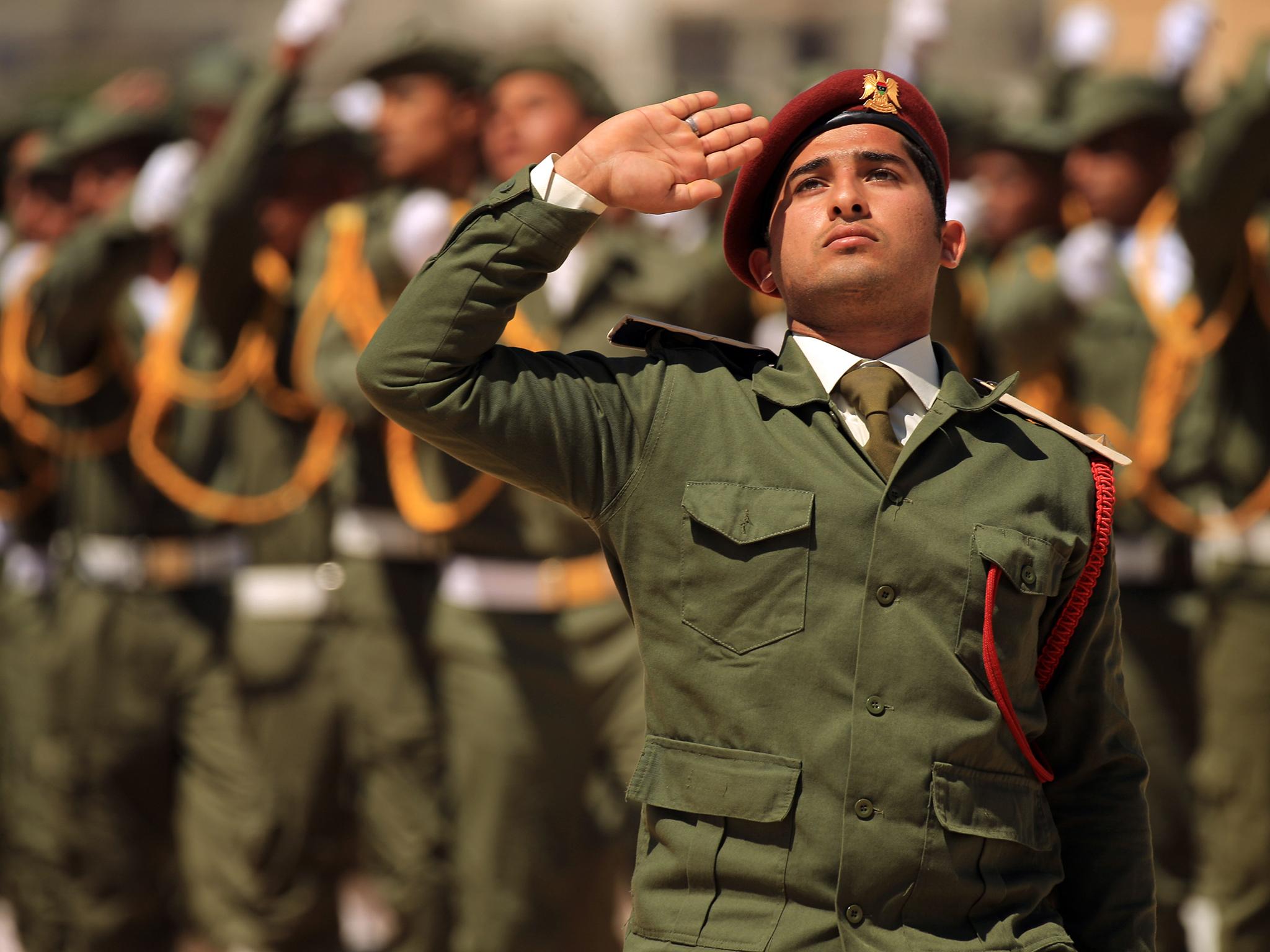 The seaside property was located just west of Libya's number two city of Benghazi, a development gem right on the shores of the Mediterranean that could generate riches once the north African nation's many troubles are resolved.
But at one point in 2017, an officer in warlord Khalifa Haftar's Libyan National Army (LNA) allegedly summoned its owner, and told him the property was needed by a murky financial authority called the Military Investment and Public Works Committee.
The owner, fearing for his livelihood as well as his personal safety, quickly agreed to sell at a price well below what it was worth, according to an account provided to The Independent – numerous Libyan dissidents who have crossed the LNA have disappeared or been forced to flee for their lives.
"They don't have to do much," said a researcher who travels to Libya and spoke to the former owner. "It could be a direct threat, or inviting you to an office and telling you the rules of the game. Or they could send an armed group to the piece of property and de facto take it over."
Haftar, a controversial military strongman now commanding a siege of Libya's capital Tripoli, has the military backing of the United Arab Emirates, Saudi Arabia, and Egypt and the political support of Russia and France in his five-year quest to conquer the vast oil-rich country.
Libya airstrike: Migrant detention centre hit in airstrike, killing 60
Show all 9
But to finance the war effort, bankroll expenses that include a Washington lobbyist, and satisfy the appetites of his officers, experts say he has also turned to what critics are calling predatory business practices, much of which is conducted via the Military Investment and Public Works Committee, a quasi-legal authority through which properties are expropriated or bought on the cheap, and commodities are sold abroad.
Attempts to quantify the value of the authority's assets and revenues have proven difficult. One researcher estimated that it controls between 5 billion and 10 billion Libyan dinars in assets, suggesting it's worth at least a $1bn (£810,000), with tens of millions of dollars in annual revenues.
The authority's alleged funding schemes run the gamut. Properties have been taken on the grounds they are needed for reasons of national security. Businessmen are told to cough up cash. Fuel is smuggled abroad and sold.
A 2017 Libyan government audit estimated the total value of fuel smuggled out of the country at $5bn a year.
Warehouses are seized from businesspeople, dismantled and sold for scrap metal, according to Predatory Economies in Eastern Libya, a report prepared in June by the organisation Global Initiative Against Transnational Crime.
A 2018 document obtained by that research organisation showed the export of one such shipment of scrap metal valued at about $750,000.
"It is essentially an overt, in-your-face vehicle that the LNA top leadership uses to militarise key elements of [eastern Libya's] economy," said Jalel Harachaoui, a north Africa specialist at the Clingendael Institute, a Dutch think tank.
"It is an entity that lets senior officers and, in all likelihood, sons of generals outright own ports, farms, telecom providers."
Unlike normal businesses, the authority pays no taxes or fees. And unlike public investment funds such as the Libyan Investment Authority, which manages a portfolio of properties and equities technically owned by the state, it is subject to little scrutiny.
It appears to answer only to Haftar. Its Facebook page shows photos of white-haired military officers conferring with each other. Its bare-bones website contains no explanation of its role, details about its holdings, or contact information.
The Independent reached out repeatedly to the fund and its spokesperson. After initially agreeing to speak with The Independent, the spokesperson contacted through the organisation's Facebook page did not answer any of the questions put to them, and stopped replying to messages more than a week before this story was published.
"They don't like to talk or share info," said one scholar who is based in Libya but asked not to be quoted by name for fear of angering the LNA. "They know how shady things look as perceived from the outside."
But the scholar also argued that some allegations against the authority were one-sided, or exaggerated. Since November, it has been reined in somewhat by civilian authorities in eastern Libya, and courts have repeatedly challenged its attempts at overreach.
"In addition to some minimal predatory practices, most of its practices and business falls in line with a legal framework," he said.
"When the authority tried to go rogue it didn't work out. They were being challenged. So they are now trying to make all their activities fall in line with the military investment authority legislation passed last year."
Its chairman, General Mohamed Al-Madani al-Fakhri, is among Haftar's most loyal adjutants, and its board members include other senior military officers within Haftar's camp.
According to experts, its assets include the facilities for loading and unloading cargo at the port in Benghazi and farms, giving it potential monopoly power over strategic levers of the economy such as imports and food production.
In recent days, the authority issued a statement taking control of entry of any foreigners into eastern Libya, giving them the means to track foreign businesspeople and potentially shake them down.
"It started with taking over buildings," said the researcher, who asked not to be named for fear of endangering his sources. "Today it has become more organised. It's being accelerated by the will of the LNA to generate revenues, and the will of some commanders to make money."
The LNA's financial needs have grown in recent months. Libya's considerable oil wealth remains under the control of the central bank, which despite the civil war, retains its independence and continues to pay for public salaries, pensions, and fund state institutions such as hospitals. The LNA has tried repeatedly to grab control of both the central bank and the Libyan National Oil Company but has failed.
After seizing control of Libya's east and south during nearly five years of periodic warfare, the LNA, led by Haftar, launched an offensive to take control of the capital, Tripoli, in April.
Despite promising supporters and patrons a quick victory, the conflict has now dragged on for nearly five months, and has turned into a bloody stalemate amid signs of impatience by Haftar's backers in Cairo, Riyadh and Abu Dhabi.
Though the warlord's Arab allies have provided him with military and diplomatic support, there is little evidence they've offered cash, leaving him to fend for himself in order to bankroll his military aspirations and rebuild eastern Libya after years of war.
In addition to paying wages for his 70,000 or so fighters, Haftar's expenses include a $2m deal this year with a Houston-based lobbying firm to assist with its "diplomatic goals" in Washington, according to US Treasury documents.
Viral video of Libyan man speaking out against war forces him to flee into exile
Experts have described the authority as a way of giving a sheen of legality and order to the alleged pillaging that was already taking place at the hands of Haftar's allies and fighters.
The fund resembles efforts by Haftar's patron and apparent role model, the Egyptian president, Abdel Fattah el-Sisi, to facilitate the military's infiltration into the economy, as well as religious foundations in Iran, which have seized the homes and properties of businesspeople.
"They don't hide that the Egyptian model is what inspires them – to make the LNA as financially independent as possible and diversify its sources of income," said the scholar.
Some fear the authority foreshadows how Libya would be ruled under Haftar, who has received the implicit backing of the US president, Donald Trump.
"I believe it is not right," said Ahmed Sharksi, a 29-year-old activist from Benghazi now living in exile in Tunisia. "Where the military gets involved in the day-to-day running of the country, there's a lot of dissatisfaction with its actions. Any organisation which is not closely watched or monitored can get out of control."
Join our commenting forum
Join thought-provoking conversations, follow other Independent readers and see their replies