Libyan Islamist car bombs leave dozens dead
Three car bombs exploded in Qubbah, a small town near the seat of the official government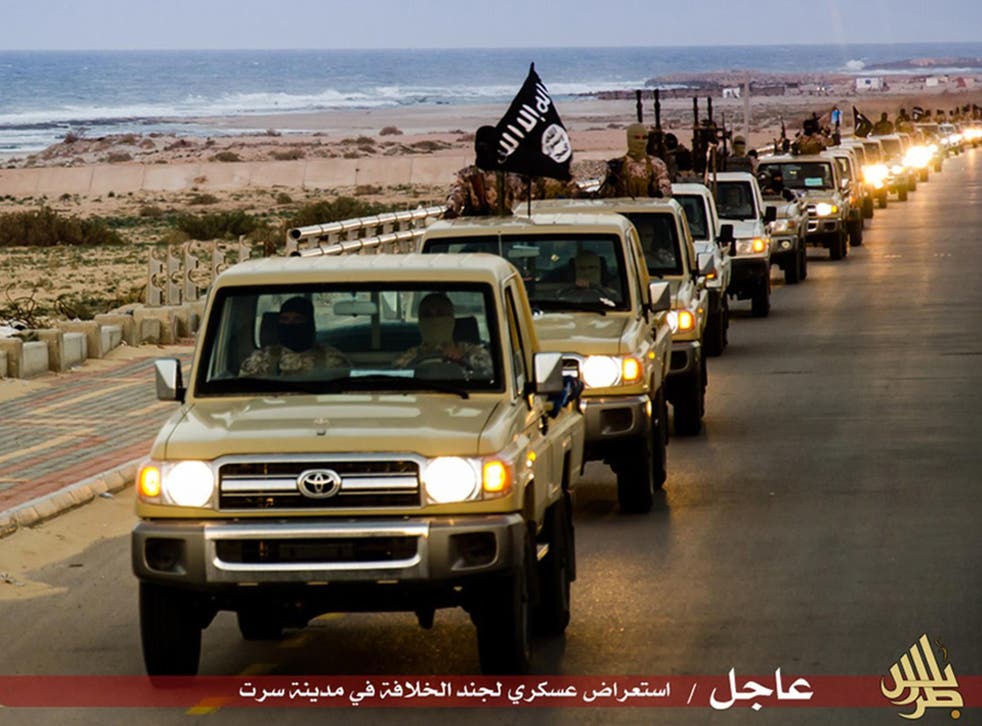 Militants claiming loyalty to Isis killed dozens of people by blowing themselves up in cars laden with explosives in eastern Libya yesterday in retaliation for Egyptian air strikes on Islamist targets.
Three car bombs exploded in Qubbah, a small town near the seat of the official government in what appeared to be another high-profile attack by the group after the storming of a Tripoli hotel, and the killing of 21 Coptic Christians.
On Monday, Egyptian air force jets bombed suspected Isis targets in Derna, eastern Libya, a day after the release of a video showing the killing of the Coptic migrant workers.
The North African state is in chaos, with two separate governments and parliaments allied to armed factions fighting for control, while Islamist groups exploit a power vacuum.
Reuters
Join our new commenting forum
Join thought-provoking conversations, follow other Independent readers and see their replies