Lion who killed American woman in South Africa will not be put down as park stays open for 'business as usual'
Police have reportedly seized the tourist's camera, saying she is believed to have photographed the lioness in the moments before it attacked her
Adam Withnall
Tuesday 02 June 2015 14:17 Comments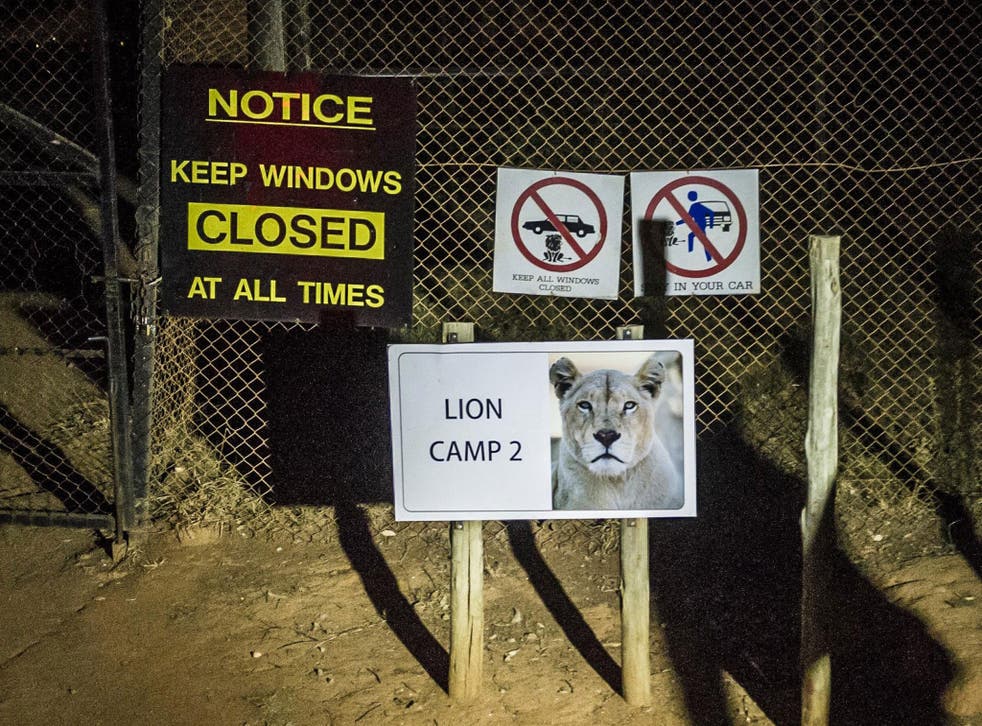 A wildlife park in South Africa where an American woman was killed by a lion has said it is open for business "as usual" a day after the incident, and that the animal involved will not be put down.
Police were still on the scene at Lion Park in Johannesburg, where a nine-year-old lioness attacked a 22-year-old US tourist through her open car window. Investigators have reportedly seized the woman's camera, and believe she was photographing the animal right up to the moment it struck.
Scott Simpson, assistant manager of the park, said that visitors on Tuesday had raised no concerns about the incident just one day earlier, and that the centre was "operating as ususal".
"The park is not closed and it is not closing," he said. "We have closed off where the incident happened, so those lions won't be seeing the public until we have had an investigation and we know what exactly happened."
The woman was accompanied at the time of the attack by a South African tour guide, who suffered injuries himself trying to get the animal off her.
Witnesses said both the front windows of the car carrying the pair were fully down at the time of the attack, contrary to Lion Park's clearly-stated rules, and another tour guide, Matthew Grace, said he doesn't have any issues with the centre itself.
Mr Grace led his own tour group through the enclosure hours before the incident, and said: "I don't blame the Lion Park. They're wild animals at the end of the day."
Earlier, Mr Simpson told the Mail Online that police believed the woman recorded the moments up to her death on her own camera.
"The dead lady's camera was taken by police as evidence, as she was photographing the lioness through an open window up until the moment the lion attacked the vehicle," he said.
"According to eye witnesses, the lion was walking near the vehicle and the visitor was taking pictures through an open window.
"Witnesses say that both front windows were down the whole time they were in the enclosure. The other lions in the area watched from a distance throughout."
Register for free to continue reading
Registration is a free and easy way to support our truly independent journalism
By registering, you will also enjoy limited access to Premium articles, exclusive newsletters, commenting, and virtual events with our leading journalists
Already have an account? sign in
Join our new commenting forum
Join thought-provoking conversations, follow other Independent readers and see their replies