Madagascar plague death toll hits 195 as outbreak reaches 'crisis' point
More than 2,220 people have now been infected as experts struggle to stop the disease spreading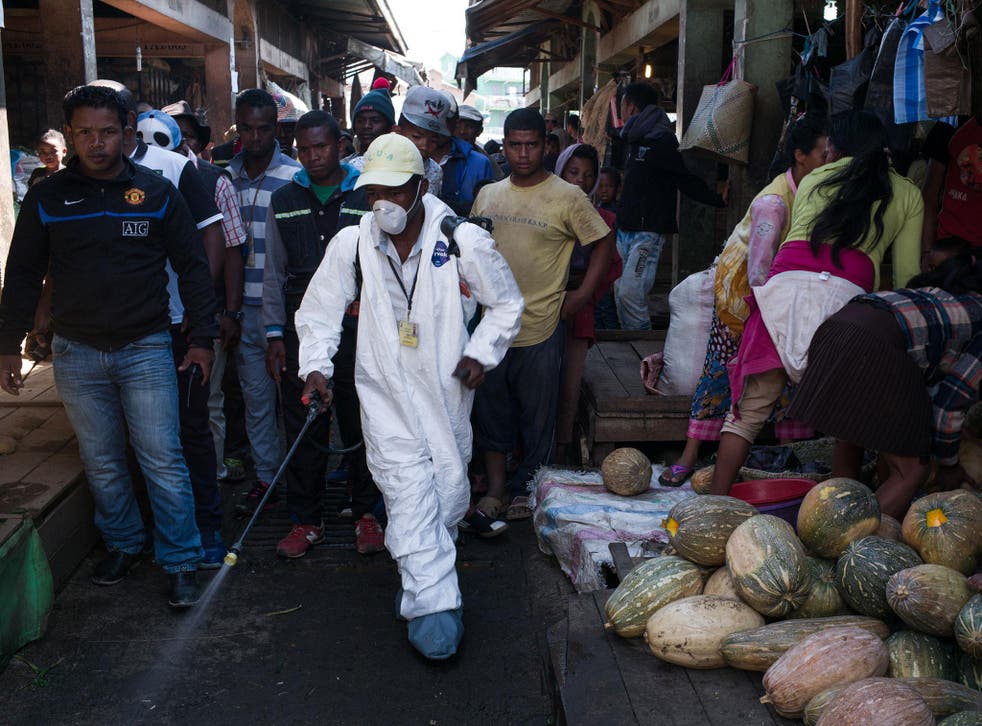 The death toll from plague in Madagascar has risen to 195 as experts warn the outbreak of the disease has reached crisis point.
A total of 2,267 people have now been infected by the illness since the outbreak began in August, according to the World Health Organisation – a jump of three per cent in recent days.
Experts fear the bacteria that cause the plague could become resistant to antibiotics as a result of doctors over-subscribing medication in a bid to control the spread of the illness - potentially creating a strain of plague that is far more difficult to treat.
The outbreak is thought to be the worst in 50 years and scientists fear it could spread to mainland Africa and beyond.
The current spread of the disease is unusual in that most of those affected have had the pneumonic form of plague, which affects the lungs and can kill within 24 hours. It can be transmitted through the air via coughing and sneezing and so spreads easily.
It is caused by the same bacteria that cause bubonic plague, and can also be spread by rats.
The disease can usually be treated easily with antibiotics but because the bacteria is constantly mutating, fears have grown about a strain that is untreatable.
Before antibiotics were discovered, plague killed more humans than any other illness.
In an article for Project Syndicate, Professor Kyle Harder of the University of Oklahoma wrote: "There still is no vaccine; while antibiotics are effective if administered early, the threat of antimicrobial resistance is real.
World news in pictures

Show all 50
"That may be the deepest lesson from the long history of this scourge. Biological evolution is cunning and dangerous. Small mutations can alter a pathogen's virulence or its efficiency of transmission, and evolution is relentless.
"We may have the upper hand over plague today, despite the headlines in East Africa. But our long history with the disease demonstrates that our control over it is tenuous, and likely to be transient – and that threats to public health anywhere are threats to public health everywhere."
The nearby countries of Malawi, South Africa, Seychelles, Tanzania, Mauritius, La Reunion, Comoros, Kenya, Mozambique and Ethiopia have all been warned that they should prepare for the disease reaching their shores.
The World Health Organisation said in a statement: "Based on available information and response measures implemented to date, WHO estimates the risk of potential further spread of the plague outbreak at national level remains high."
Despite fears that the disease could spread to other countries, Madagascan officials say the rate of new cases has slowed in recent days.
Join our new commenting forum
Join thought-provoking conversations, follow other Independent readers and see their replies