Maesaiah Thabane: Lesotho first lady to be charged with murdering husband's ex-wife
Prime minister's former wife found dead two days before second inauguration in 2017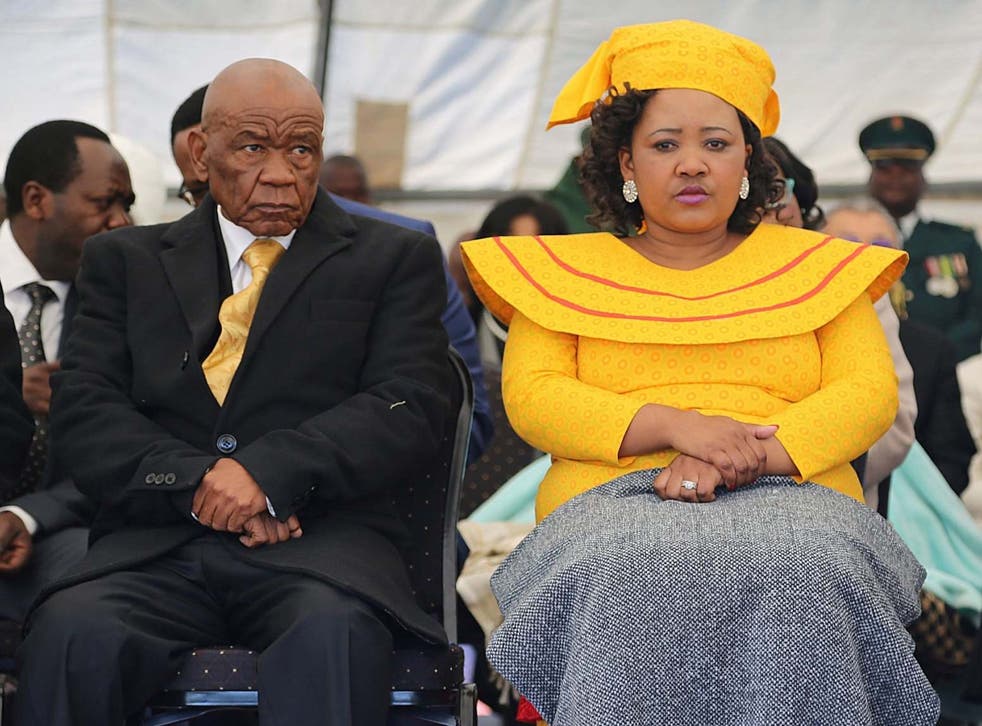 Lesotho's first lady, Maesaiah Thabane, is set to be charged with murdering her husband's previous wife after initially fleeing the country.
Ms Thabane returned to the small southern African kingdom on Tuesday afternoon having escaped the country in January. Officers said she had been hiding in neighbouring South Africa before returning to hand herself over to authorities.
She is now expected to stand accused of the murder of her husband's prime minister Thomas Thabane's former wife, Lipolelo – who was found to have been shot dead days ahead of his second inauguration ceremony in 2017.
The incident came two years after it was ruled Lipolelo, despite being estranged from her husband, was formally the nation's first lady – leaving her entitled to all the benefits associated with the role including a chauffeur-driven government car and a security detail.
Deputy Commissioner of Police Mokete Paseka said the 42-year-old would spend the night in custody and only be taken to court once the director of public prosecutions had prepared her charges.
World news in pictures

Show all 50
Thomas Thabane married his current wife some two months after Lipolelo's death.
It comes after the 80-year-old prime minister was questioned by the authorities after allegedly using his mobile phone to communicate with someone at the scene of the killing.
Last month he announced he planned to step down after his own party said he was no longer fit to lead. He has so far not offered a timeline for his departure, instead saying he would leave his post "when all is in order".
Join our new commenting forum
Join thought-provoking conversations, follow other Independent readers and see their replies