First evidence drug-resistant malaria mutations gaining foothold in Africa, study suggests
The disease killed 409,000 worldwide in 2019, mostly children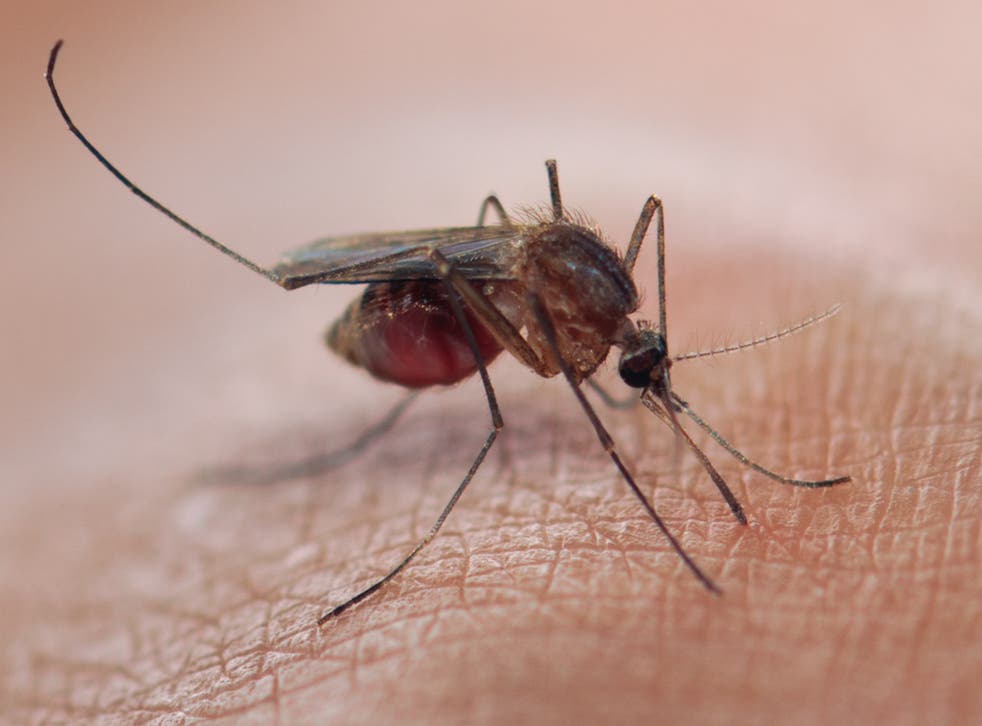 Leer en Español
Drug-resistant mutations in a malaria parasite may be gaining a foothold in Africa, according to data from a new study.
The research, which has been published in The Lancet Infectious Diseases journal, found for the first time that mutations in Plasmodium falciparum parasites in Rwanda were associated with a reduction in the effectiveness of common therapies for children with malaria.
Artemisinin-based combination therapies (ACTs) are currently the most effective and widely-used treatments for malaria caused by Plasmodium falciparum.
The treatment works by combining an artemisinin component to clear most of the parasites from a patient's body within three days and a long-acting partner drug to clear the remaining parasites.
Resistance to the artemisinin component (also known as delayed parasite clearance) is suspected if parasites remain after day three of treatment.
The study, conducted across three sites in Rwanda (Masaka, Rukara and Bugarama), monitored 224 children aged between 6 months and 5 years who were treated for a Plasmodium falciparum infection.
It found that a mutation called pfk13 R561H was associated with delayed parasite clearance.
About 16 per cent (8/51) of the participants in Masaka and about 15 per cent (12/82) of the participants in Rukara had detectable parasites three days after treatment, according to the World Health Organisation's criteria for partial resistance.
Although the efficacy of current therapies remains high, the study's authors have called for more intensive surveillance in Rwanda and neighbouring countries to monitor the spread of mutations.
The study also found that mutations were more prevalent than previous studies had found, raising concerns that they could be spreading further.
"Mutations can emerge spontaneously, and previous studies have pointed to isolated cases of resistance," lead author Dr Aline Uwimana, of the Rwanda Biomedical Centre, Kigali, said.
"However, our new study shows that resistant isolates are starting to become more common and most importantly, are associated with clinical implications (delayed parasite clearance)."
Co-author Dr Naomi Lucchi, CDC Resident Advisor for the US President's Malaria Initiative, added: "Our study showed that the treatment for malaria in Rwanda is still 94 per cent effective, but new studies and ongoing monitoring are urgently needed."
There are an estimated 229 million cases of malaria worldwide and there were 409,000 deaths from the disease in 2019, with 274,000 (67 per cent) of those among children under 5 years old.
More than 90 per cent of all malaria cases and deaths occur in Africa, prompting concern among experts about the potential emergence of drug resistance across the continent.
Register for free to continue reading
Registration is a free and easy way to support our truly independent journalism
By registering, you will also enjoy limited access to Premium articles, exclusive newsletters, commenting, and virtual events with our leading journalists
Already have an account? sign in
Register for free to continue reading
Registration is a free and easy way to support our truly independent journalism
By registering, you will also enjoy limited access to Premium articles, exclusive newsletters, commenting, and virtual events with our leading journalists
Already have an account? sign in
Join our new commenting forum
Join thought-provoking conversations, follow other Independent readers and see their replies