Hundreds of thousands flee homes in Mali amid deadly militia attacks
'The first victims of this cycle of violence are civilians. They are killed, they are maimed, they are threatened; and their only chance of survival is to flee,' rights group says
Samuel Osborne
Thursday 11 July 2019 16:16 Comments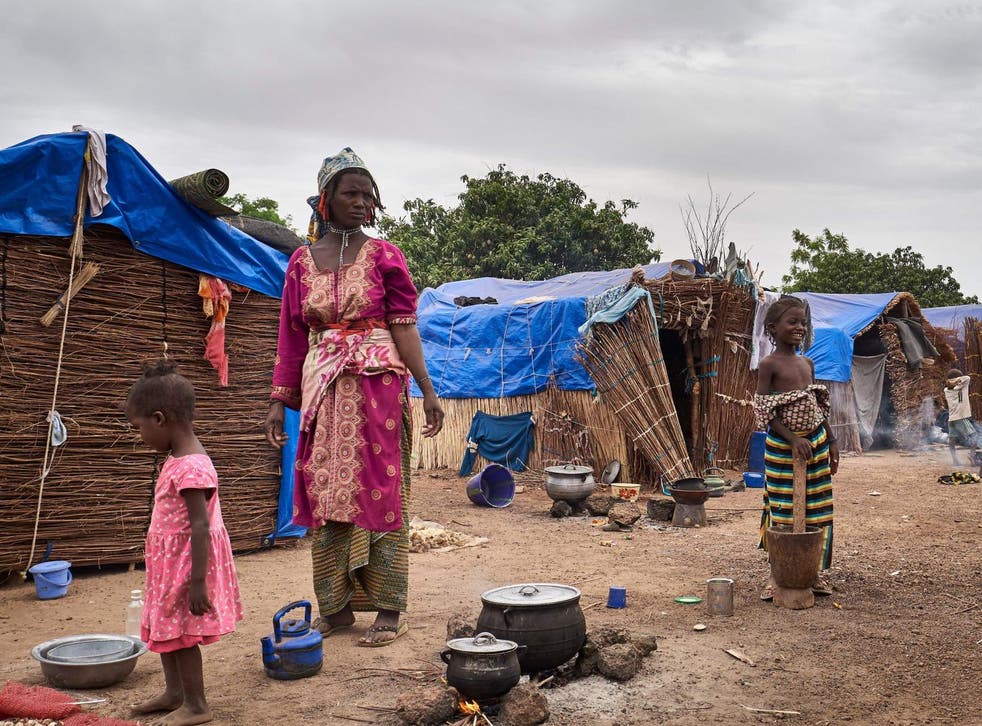 Hundreds of thousands of people have fled their homes in Mali amid deadly militia attacks on villages in the country's central region.
Over 200,000 have fled so far this year, according to figures from the Rapid Response Mechanism, an emergency response system designed to help deliver aid to vulnerable people.
Several massacres since the start of 2019 have killed hundreds of civilians.
Hassane Hamadou, country director for the Norwegian Refugee Council (NRC) in Mali, said: "The first victims of this cycle of violence are civilians. They are killed, they are maimed, they are threatened; and their only chance of survival is to flee. Today, people are caught between armed groups, self-defence militias, and military forces."
"The protection of civilians is a major concern, especially in places where the state authority has been absent. Humanitarian actors should be given unrestricted access to these people to deliver aid and ensure their protection."
World news in pictures

Show all 50
In the worst of the bloodshed, at least 160 people were killed in the village of Ogossagou ​in March.
The slayings marked an escalation in violence between ethnic Dogon hunters and Fulani herders, who have been pitted against each other in tit-for-tat violence.
Last month, the mayor of Sobame Da said 95 charred bodies had been found in the village, but the government later revised the figure down to 35 killed.
Just over a week later, gunmen on motorbikes killed at least 41 people in separate attacks on two villages.
Issiaka Ganame, mayor of Yoro, said around 100 men stormed his village and opened fire before carrying out another shooting on the nearby village of Gangafani 2.
Violence between ethnic groups has compounded an already fraught security situation in Mali, where Islamist militants tied to al-Qaeda and Isis are also active.
The west African nation's government is seen as having lost control over parts of the country, having outsourced the fight against jihadis to vigilante militias who regularly turn their weapons on civilians from rival groups.
The Dogon have accused the Fulani of harbouring Islamist militants – charges which the Fulani deny.
Mali's government must address the arming of ethnic self-defence groups and the proliferation of arms in the country or "there is a high risk of further escalation that could lead to the commission of atrocity crimes", Antonio Guterres, the United Nations secretary-general, said in his report on Mali in May.
Register for free to continue reading
Registration is a free and easy way to support our truly independent journalism
By registering, you will also enjoy limited access to Premium articles, exclusive newsletters, commenting, and virtual events with our leading journalists
Already have an account? sign in
Join our new commenting forum
Join thought-provoking conversations, follow other Independent readers and see their replies