Man punches shark to save wife from attack off coast of remote island
Couple were snorkelling at the popular holiday spot when shark bit woman's leg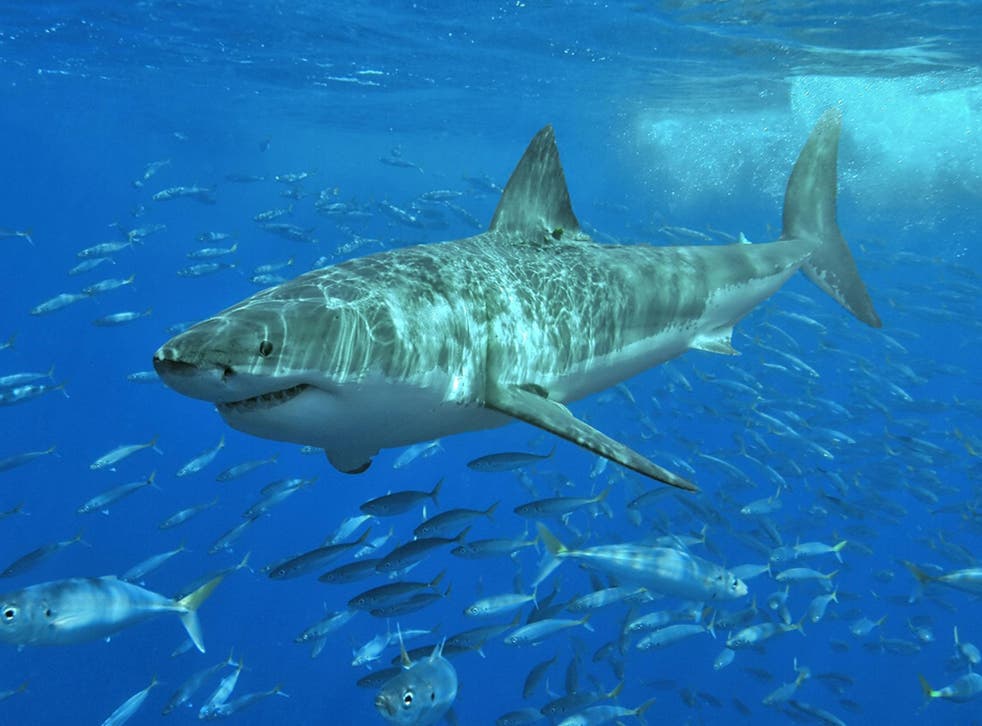 A British woman was saved from a shark attack when her husband punched the fish to scare it away.
The woman was snorkelling near the remote Ascension Island, in the British territory of St Helena, when the shark bit her leg.
A source told The Times that her husband punched the shark. A witness said the shark then also attacked her husband, but this report is unconfirmed.
The mother of two, named by locals as Frankie Gonsalves who works for the government of St Helena, was treated at local Georgetown Hospital and then airlifted to the UK.
The extent of her injuries are unclear. The type of shark that attacked her is also not known.
The Government has warned that people enter the water at their own risk.
A statement from St Helena government read: "SHG can confirm that a member of staff has been involved in an incident on Ascension Island.
Great white shark discovered trapped on beach
"The person concerned was swimming near the shore and her injuries were attended to at the Georgetown Hospital."
The island from where the woman was airlifted lies more than 1,100 miles off the west coast of Africa.
Ascension Island, St Helena and Tristan da Cunha are situated between Africa and South America, and form one section of a mostly self-governing British territory.
Their combined population stands at less than 6,000 people.
Register for free to continue reading
Registration is a free and easy way to support our truly independent journalism
By registering, you will also enjoy limited access to Premium articles, exclusive newsletters, commenting, and virtual events with our leading journalists
Already have an account? sign in
Register for free to continue reading
Registration is a free and easy way to support our truly independent journalism
By registering, you will also enjoy limited access to Premium articles, exclusive newsletters, commenting, and virtual events with our leading journalists
Already have an account? sign in
Join our new commenting forum
Join thought-provoking conversations, follow other Independent readers and see their replies