MH370 search: Mozambique debris 'almost certainly' from Malaysia Airlines flight
'Close examination of the debris might possibly give some additional information relative to the search, but it's unlikely'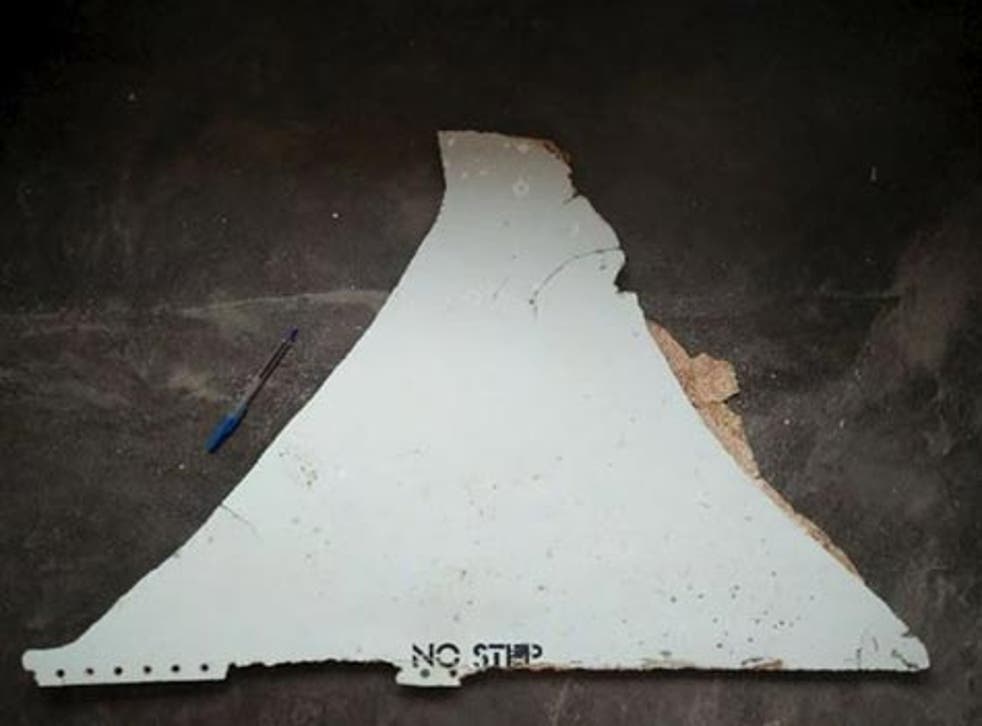 Two pieces of debris found along the coast of Mozambique are "almost certainly" from the missing Malaysia Airlines Flight 370, according to officials.
Following an analysis by an international investigation team, both parts are consistent with panels from the Boeing 777 aircraft, said Australia's Transport Minister Darren Chester.
Flight 370 disappeared on 8 March 2014 while it was travelling from Kuala Lumpur to Beijing.
The discovery of the debris along the coast of the African country reinforces assertions that the aircraft, which was carrying 239 people, crashed somewhere in the southern Indian Ocean – around 6,000km to the east of Mozambique.
Authorities had initially predicted that debris could be carried to the east coast of Africa.
Mr Chester said: "The analysis has concluded the debris is almost certainly from MH370."
MH370 debris - in pictures

Show all 7
Malaysian Transport Minister Liow Tiong Lai confirmed this view. He said a number of aspects of the debris, including the dimensions and materials, matched those of the aircraft.
"From the paint and the stencils of these two pieces, it is similar to [Malaysia Airlines] paint. We conclude it is most certain [it] belongs to MH370," he added.
A wing part, confirmed to originate from Flight 370, washed up on the French island of Reunion, in the Indian Ocean last year.
But given the distance between the locations where the pieces of debris ended up, it is not possible for experts to establish the place where they initially entered the water. Furthermore, Dan O'Malley, a spokesman for the Australian Transport Safety Bureau, said: "Close examination of the debris might possibly give some additional information relative to the search, but it is unlikely."
The key to establishing the plane's fate - one of the biggest unsolved mysteries in aviation - would be finding the main underwater wreckage, allowing investigators to examine the black boxes.
However, no trace of the wreckage has been found yet despite crews having combed through more than 70 per cent of the search zone in the Indian Ocean. By the end of June, the entire search is expected to be completed.
Mr Chester said he was hopeful the wreckage would be uncovered: "There are 25,000sq/km of the underwater search area still to be searched."
"We are focussing on completing this task and remain hopeful the aircraft will be found."
Examination of a fourth piece of debris, found by an archaeologist along the southern coast of South Africa, is also set to take place. It is possible it could be part of an aircraft engine.
Additional reporting by AP
Join our new commenting forum
Join thought-provoking conversations, follow other Independent readers and see their replies