Ex-Muslim preacher and 'superpolygamist' with 97 wives dies aged 93
Mohammed Bello Abubakar became a controversial figure for his unusual interpretation of the Koran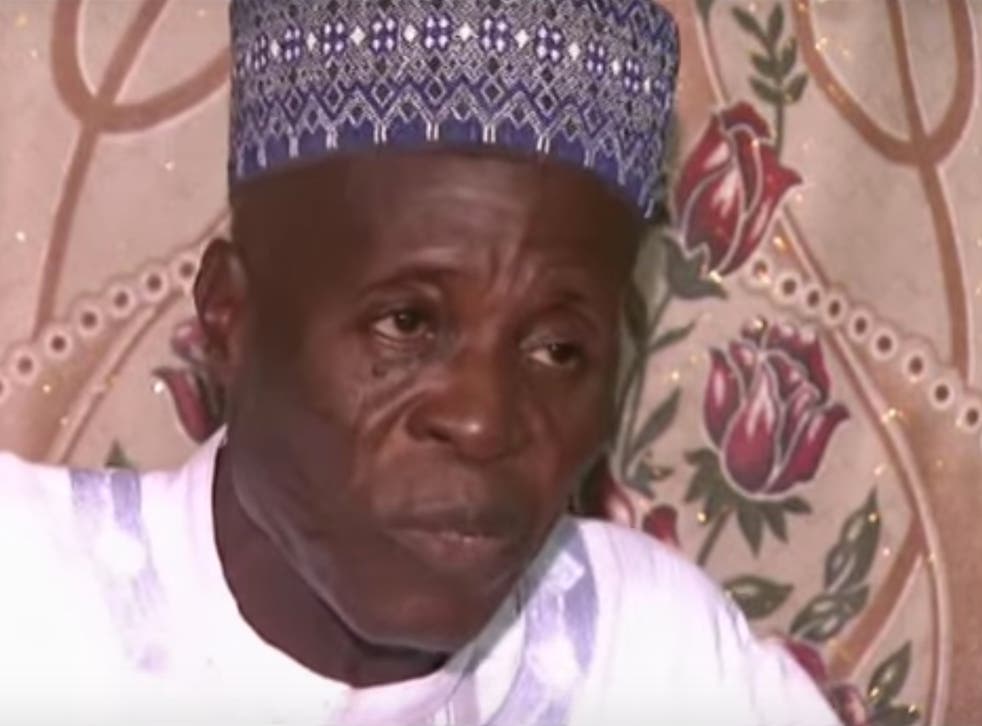 A former Muslim preacher who rose to fame in Nigeria for marrying more than 100 women has died at the age of 93, according to local media reports.
Mohammed Bello Abubakar became a controversial figure in Bida, Niger state, for his unusual interpretation of the Koran - that a man could take as many wives as he was able to comfortably accommodate.
It is not the first time media outlets in Nigeria have reported Mr Bello's death - but BBC News said a large crowd attended his funeral on Sunday morning.
His personal assistant, Mutairu Salawudeen Bello, told the News Agency of Nigeria (NAN) his employer had died at home on Saturday "following a brief illness".
"Baba (Mr Bello) told us that his time was up; he personally told me that he had completed his divine assignment and was ready to meet his creator."
The "divine assignment" is a reference to what Mr Bello saw as his calling - marrying women.
Reports of the precise number of Mr Bello's wives have varied. While the BBC conservatively reports that he had "at least 86", Nigeria's Punch newspaper reports he has married a total of 107 women and divorced 10, meaning that he had 97 wives.
Mr Bello himself referred to that number in a 2012 interview with the Nation. He said: ""Left for me, I would have married maybe two wives, but what I am doing is divine. I just want to advise those fighting against the number of my wives to stop because such people are waging war against God, their creator."
Nigeria's Daily Trust newspaper reported the number of Mr Bello's wives had risen to 130 by the time of his death. It said he was survived by 203 children.
Register for free to continue reading
Registration is a free and easy way to support our truly independent journalism
By registering, you will also enjoy limited access to Premium articles, exclusive newsletters, commenting, and virtual events with our leading journalists
Already have an account? sign in
Register for free to continue reading
Registration is a free and easy way to support our truly independent journalism
By registering, you will also enjoy limited access to Premium articles, exclusive newsletters, commenting, and virtual events with our leading journalists
Already have an account? sign in
Join our new commenting forum
Join thought-provoking conversations, follow other Independent readers and see their replies