Mozambique rubbish dump collapse kills 17 after heavy rains
Fifteen-metre high pile of debris crushes seven houses
Tom Batchelor
Monday 19 February 2018 14:25 Comments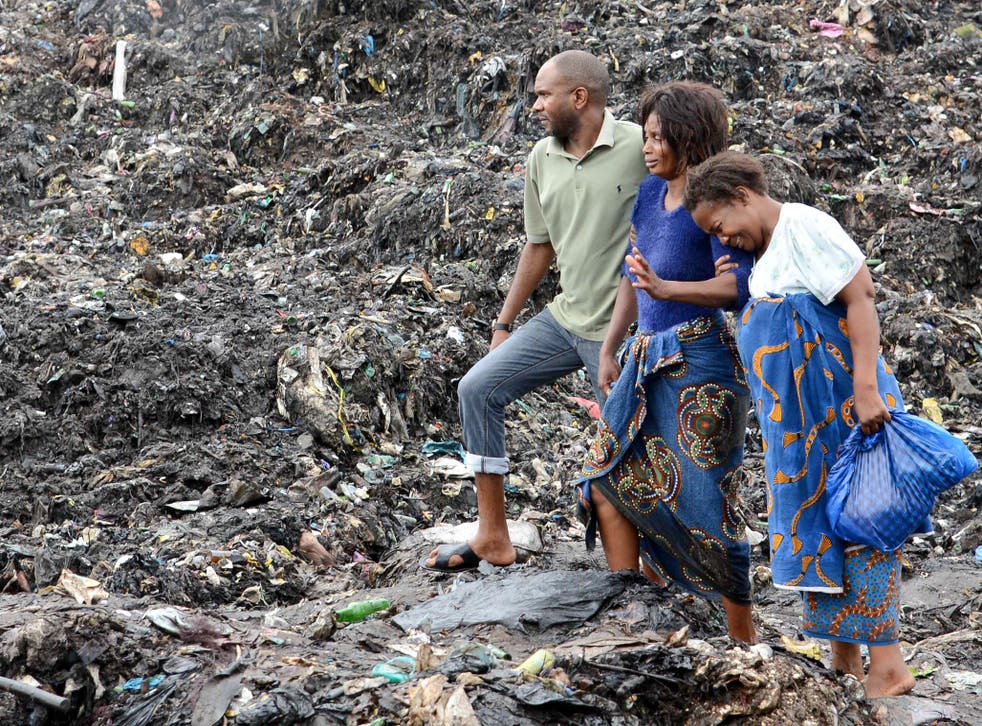 At least 17 people have been killed after heavy rains caused the partial collapse of a rubbish dump in Mozambique.
A 15-metre high pile of rubbish collapsed, destroying seven houses, and rescuers fear more bodies may be buried under the debris.
The accident, at the Hulene landfill, six miles from the centre of the capital, Maputo, happened at 3am local time.
Families living close to the site have fled their homes fearing another collapse.
Reports suggest the houses were built illegally and officials had previously asked residents to leave.
Despedida Rita, a councillor for Ka Mavota Municipal District, said: "Up to now 17 dead bodies were recovered. We fear more might be unaccounted for.
"So we will keep searching for bodies buried underneath the rubbish pile."
A landslide at Ethiopia's largest rubbish dump last year claimed the lives of at least 65 people.
Residents blamed that collapse on construction work for a biogas plant being built on top of the rubbish pile.
As in Ethiopia, the dead in the Maputo collapse could include those squatting near the landfill site to search for food and items to sell.
The Hulene dump – the only official dump for Maputo's 3.5 million people – is located in a densely populated neighbourhood covering around 17 hectares.
Register for free to continue reading
Registration is a free and easy way to support our truly independent journalism
By registering, you will also enjoy limited access to Premium articles, exclusive newsletters, commenting, and virtual events with our leading journalists
Already have an account? sign in
Register for free to continue reading
Registration is a free and easy way to support our truly independent journalism
By registering, you will also enjoy limited access to Premium articles, exclusive newsletters, commenting, and virtual events with our leading journalists
Already have an account? sign in
Join our new commenting forum
Join thought-provoking conversations, follow other Independent readers and see their replies