'Mugabe declared war and we will not be part of that war'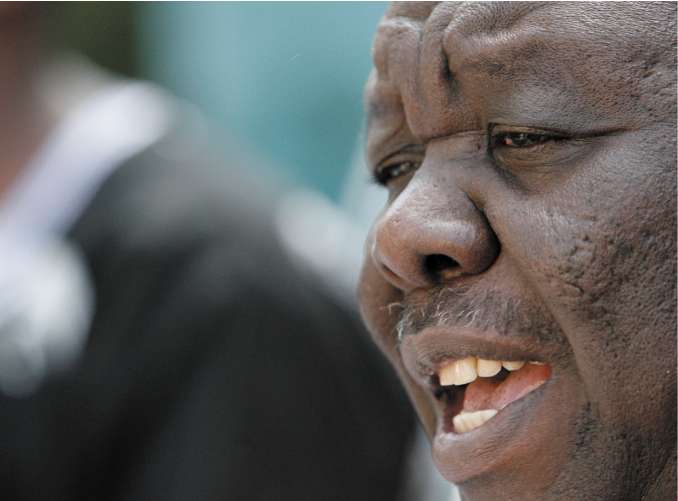 Zimbabwe's hopes of democratic salvation ended yesterday amid clouds of tear gas and intimidating mobs of armed men who blocked opposition attempts to hold a legal rally in the capital. Morgan Tsvangirai, the leader of the Movement for Democratic Change, responded by pulling out of a run-off against President Robert Mugabe, saying that conditions for an election had become impossible, that the result was preordained and that his supporters were being murdered in a "genocide" which should be stopped by the UN.
"We can't ask the people to cast their vote ... when that vote will cost their lives," he said. "We will no longer participate in this violent sham of an election. Mugabe has declared war, and we will not be part of that war."
That war has already claimed at least 86 lives, according to independent observers. Dozens more are feared dead and thousands have been beaten.
The decision to withdraw from the contest came after thousands of ruling party militia armed with sticks and rocks blockaded a Harare stadium where the MDC had been due to hold a legally sanctioned rally. Trucks full of Zanu-PF thugs circled the venue and opposition supporters were beaten, with at least two people seriously injured. Journalists and African election monitors were driven away.
Yesterday's scenes were typical of the second phase of an election that has descended into state-sponsored terrorism. The initial poll on 29 March saw the ruling party lose its parliamentary majority, with Mr Mugabe taking second place to Mr Tsvangirai. Mr Mugabe would prefer the veneer of a contest, said the lawyer and rights activist Lovemore Madhuku. "They might still force an election on the basis that Tsvangirai's withdrawal came too late. They might try to hold him to the election and announce whatever [number of] votes for him after declaring Mugabe winner."
The Government responded to yesterday's news by saying it would proceed with the run-off.
Reaction from voters to the MDC's withdrawal was divided. "I don't see the point of having participated in this election in the first place with Mugabe and his family declaring they will remain ensconced in State House even if they had lost," said Grace Mlilo, an opposition supporter. But Earnest Chikoshi, a fellow MDC voter, said: "We have betrayed the dozens of our comrades who have been murdered and thousands more who have been brutalised ... I believe we were going to win this election because Mugabe's brutality had hardened instead of softening attitudes."
Mr Tsvangirai, who has been arrested five times during recent campaigning, called on the United Nations, the European Union and the Southern African regional bloc SADC to intervene urgently. Mr Tsvangirai said he would put forward new proposals on how to take the country forward. "Our victory is certain, but it can only be delayed," he said in a message to the country.
South Africa's President, Thabo Mbeki, alone among neighbouring leaders, has appeared to favour Mr Mugabe and gave a muted response to yesterday's withdrawal. South Africa urged Zimbabwe's opposition to remain in talks over its favoured option of a government of national unity – an option rejected by all sides.
With no clear mechanism for applying pressure on Mr Mugabe, the US led international condemnation of the violence while appearing to offer no new ideas on resolving the crisis. "The government of Zimbabwe and its thugs must stop the violence now," said Carlton Carroll, a White House assistant press secretary. "All parties should be able to participate in a legitimate election and not be subject to intimidation."
Join our commenting forum
Join thought-provoking conversations, follow other Independent readers and see their replies