Mugabe's election victory faces court challenge from opposition in Zimbabwe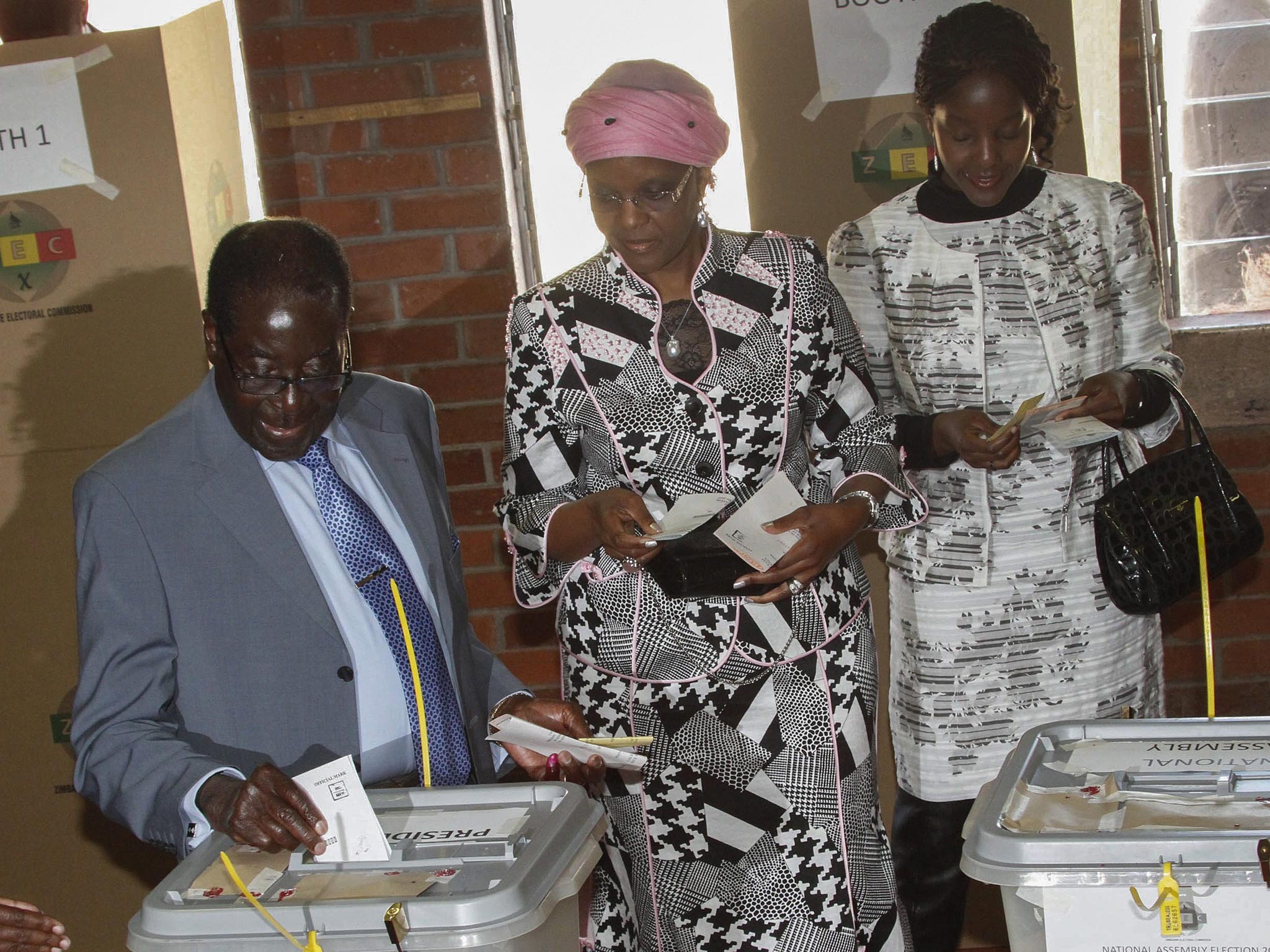 Zimbabwe's Movement for Democratic Change (MDC) challenged President Robert Mugabe's landslide re-election in the top court, calling for a rerun of the 31 July vote it says was rigged.
Lawyers for the MDC, which is led by Mr Mugabe's defeated rival Morgan Tsvangirai, filed papers with the Constitutional Court in Harare, arguing the election should be annulled because of widespread alleged illegalities and intimidation of voters. Western governments have questioned the vote's credibility.
"We want a fresh election within 60 days," the MDC spokesman Douglas Mwonzora told journalists outside the court.
"The prayer that we also seek is to declare the election null and void."
Zimbabwe's electoral commission announced last weekend that Mr Mugabe, Africa's oldest leader at 89, beat Mr Tsvangirai with just over 61 per cent of the votes against his rival's nearly 34 per cent. The outcome extends Mr Mugabe's 33-year rule for five more years in the southern African state once known as Rhodesia.
Zimbabwe's constitution says the court must rule on the case within 14 days. Analysts predict the MDC legal challenge is unlikely to succeed because they say Mr Mugabe's ZANU-PF party dominates the judiciary and state institutions.
Mr Mwonzora said the MDC was also preparing a legal challenge against the two-thirds majority in parliament won by ZANU-PF.
ZANU-PF has denied any vote-rigging in the election.
Reuters
Join our commenting forum
Join thought-provoking conversations, follow other Independent readers and see their replies