Shia Muslims visit Nigerian churches to celebrate Christmas with Christians
'I will protect their religion and their Churches wherever they are found'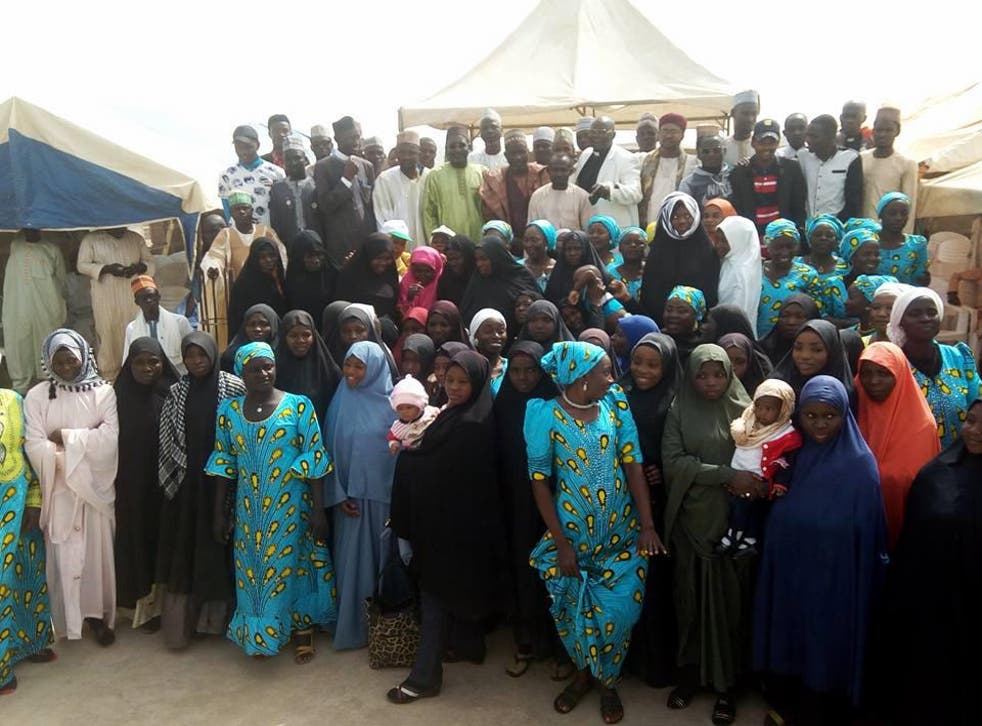 A Muslim community group has visited a series of churches in a major Nigerian city to show their solidarity with its Christian population.
Members of the Islamic Movement, known as locally the Shia after their religious denomination, visited three major churches in Kaduna.
The city in the country's north west, has seen widespread religious violence in the past.
Nigeria has an almost equal number of Muslims and Christians but Islam dominates the north while Christianity is strong in the south.
Despite being part of the Muslim north, Kaduna has a significant Christian minority. The area has witnessed religious violence in the past.
Although, it remains relatively segregated after riots between February and May 2000, that began over the decision to implement Sharia law across Kaduna State.
Almost 1,000 people died in the violence, which also saw a number of homes and businesses destroyed. It only ended when the Nigerian army intervened to restore calm.
A 2003 report by Human Rights Watch found Christian and Muslim residents originally lived together but after the riots increasingly began moving away from members of different faiths as a "survival tactic".
But Dr Shuaibu Musa, the leader of the Shia group, is keen to promote tolerance and diversity.
Addressing the congregation he vowed to protect every church in the city, the Vanguard newspaper reported.
He said: "We are here to [make] merry with our Christian brothers on the birth of he whose return has been foretold by our Prophet to herald the appearance of the awaited one Imam Mahdi.
Shelter - Homeless this Christmas

Show all 8
"I will protect their religion and their Churches wherever they are found. We therefore hold these covenant that...Christians are not our enemy but our brothers and neighbours."
His words were echoed by the pastor of the Evangelical Church Winning All (ECWA), Reverend Sule Mashan.
He said: "Together we can champion unity among all religious people and take unified stance against aggressive leaders. The Church should join the struggle against oppressors and tyrants right away."
Another local Christian minister, Yohanna Buru, thanked the Shia group for joining them and said the number of Muslims attending Christmas services was rising every year.
Register for free to continue reading
Registration is a free and easy way to support our truly independent journalism
By registering, you will also enjoy limited access to Premium articles, exclusive newsletters, commenting, and virtual events with our leading journalists
Already have an account? sign in
Register for free to continue reading
Registration is a free and easy way to support our truly independent journalism
By registering, you will also enjoy limited access to Premium articles, exclusive newsletters, commenting, and virtual events with our leading journalists
Already have an account? sign in
Join our new commenting forum
Join thought-provoking conversations, follow other Independent readers and see their replies