New study lifts lid on Ancient Egyptian mass grave of 8 million mummified dogs and puppies
Remains of huge numbers of dogs, puppies - as well as jackals, cats and two falcons - found next to temple of Anubis, the dog-like God of death and funerals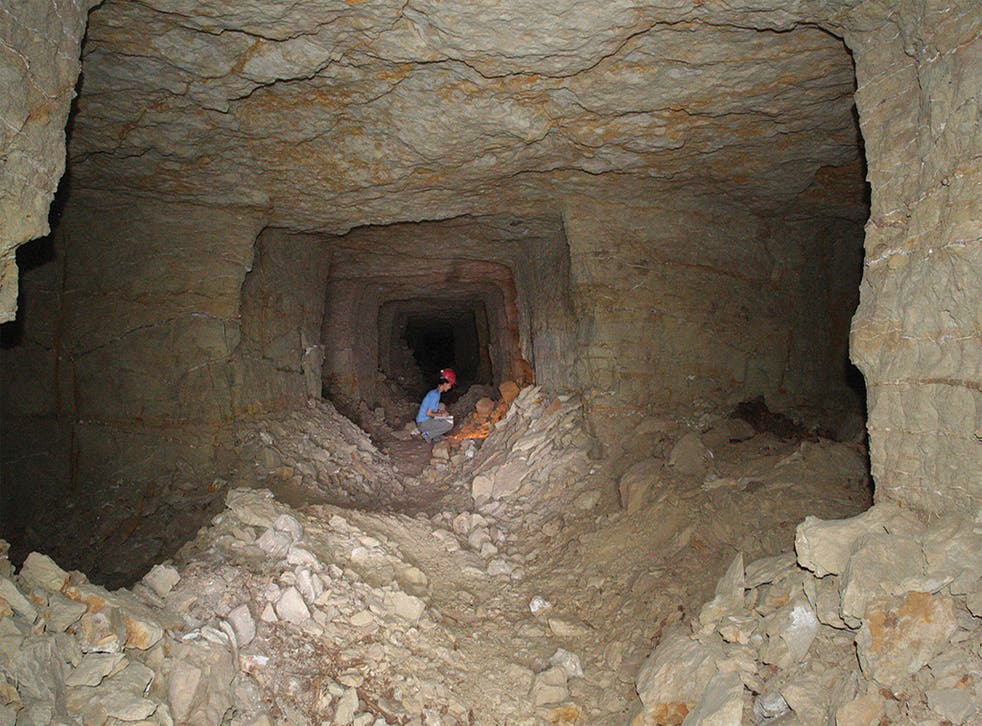 A mass grave of eight million dogs and puppies dating back to ancient Egypt has been unearthed in full for the first time by archaeologists.
The mummified animal form part of a catacomb built around 2,500 years ago - the fourth century BC - next to the Temple of the Anubis, the dog-like god of death and funerals, in North Saqqara in modern-day Egypt.
The dog catacomb was discovered in the 19th century, but the full, huge extent of the animal body count has only just been unearthed, thanks to work by archaeologists from the University of Cardiff.
A new article for the journal Antiquity, says that the 568 x 459 ft catacomb also contains the remains of jackals, foxes, two falcons and possibly kestrels.
Many of the dogs would have been put into the tomb from birth, or when they were very young, as an expression of gratitude to the gods, according to lead researcher Paul Nicholson.
The paper says that animal cults reached their peak in ancient Egypt between 747 and 30 BC, the Late and Ptolemaic Periods, and were "a symbol of national identity" and "an expression of popular religion" and would have been a tourist hot-spot.
"This new work suggests that the cult of Anubis operated on a far larger scale than previously supposed and that it required a correspondingly large infrastructure," the paper finds.
According to the International Business Times, Dr Nicholson said the dogs are not likely to have strangled but died of dehydration or starvation after being separated from their mothers.
The animals were not strictly superficial, being seen more as an intermediary between the people and the Gods.
The temple and catacomb would have been a hive of activity for tourism, full of priests, animal breeders, embalmers, and bronze-makers, the paper concludes.
Register for free to continue reading
Registration is a free and easy way to support our truly independent journalism
By registering, you will also enjoy limited access to Premium articles, exclusive newsletters, commenting, and virtual events with our leading journalists
Already have an account? sign in
Register for free to continue reading
Registration is a free and easy way to support our truly independent journalism
By registering, you will also enjoy limited access to Premium articles, exclusive newsletters, commenting, and virtual events with our leading journalists
Already have an account? sign in
Join our new commenting forum
Join thought-provoking conversations, follow other Independent readers and see their replies