More than 100 people arrested for attending a gay wedding in Nigeria
Scores of 'gay suspects' detained under Nigeria's draconian laws on homosexuality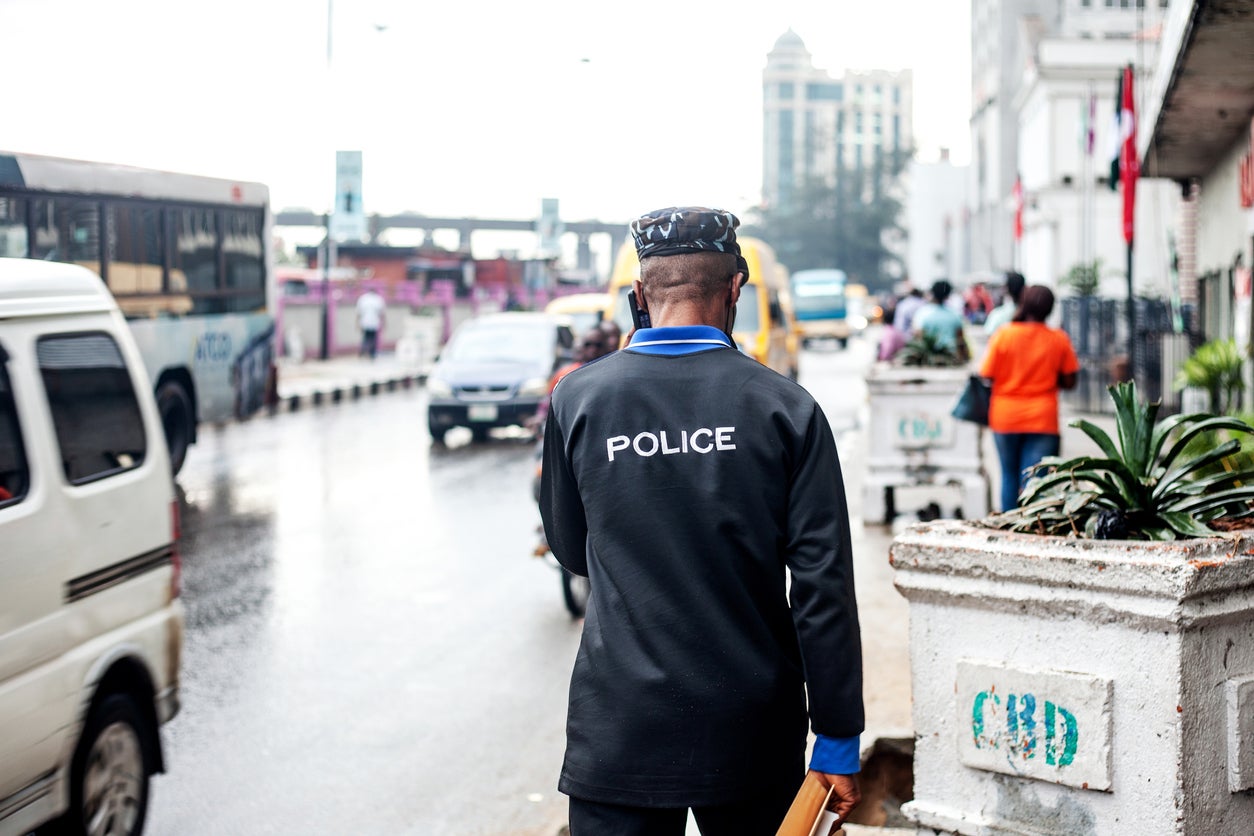 More than 100 people were arrested for attending a gay wedding in Nigeria under the country's draconian homosexuality laws.
Police stormed a hotel in Ekpan town, Delta state, southern Nigeria, at around 2am on Monday and arrested more than 100 "gay suspects".
At least sixty-seven people have been detained.
Two of those detained in the arrests, one of the country's largest targeting homosexuality, got married at the event, Delta State Command spokesman Bright Edafe told a press conference.
He said homosexuality would "never be tolerated" in Nigeria, Africa's most populous country with some 230 million inhabitants.
"The amazing part of it was that we saw two suspects, and there is a video recording where they were performing their wedding ceremony," he said.
"We are in Africa and we are in Nigeria. We cannot copy the Western world because we don't have the same culture."
He reiterated that police officers in Nigeria "cannot fold their hands" and watch gay people openly express their orientation in the country.
"This is not something that will be allowed in Nigeria," he said, adding that the suspects will be charged in court at the end of the investigation.
Arrests of gay people are common in the West African country, where the Same Sex Marriage Prohibition Act prohibits same sex relationships.
The law means that anyone belonging to a gay organisation can get up to 10 years in jail, and anyone married to someone of the same sex can get up to 14 years.
The law, enacted by president Goodluck Jonathan in 2013, has been condemned by several Western countries.
Then US secretary of state John Kerry said it  "dangerously restricts freedom" of expression and association of all Nigerians.
Britain and Canada also criticised the law, which was introduced with little announcement or fanfare
The UK Foreign Office said the law "infringes upon fundamental rights of expression and association".
Immediately after the act was introduced reports emerged of police hunting down and torturing gay people.
Campaigners also alleged that gay men were tortured into naming dozens of others to be arrested.
Mr Jonathan, who was ousted from office in Nigeria's 2015 election, never publicly expressed his views on homosexuality.
But his spokesperson defended it, saying the law was "in line with the people's cultural and religious inclination".
A religious country, just over half of the population in Nigeria is Muslim while around 46 per cent are Christian, according to the CIA World Factbook.
Some 33 of the 69 countries that criminalise same-sex relations are in Africa, according to Human Rights Watch.
Although the examples are few, there has been some progress over the last year on the protection of LGBT rights in Africa.
In November 2021, the Botswana Court of Appeal upheld a lower court decision to decriminalise consensual same-sex conduct.
Join our commenting forum
Join thought-provoking conversations, follow other Independent readers and see their replies