Nobel Peace Prize 2015: The one map that explains why Tunisian National Dialogue Quartet received the award
To understand the quartet's accomplishments, just take a look at the other Arab Spring countries and where they are today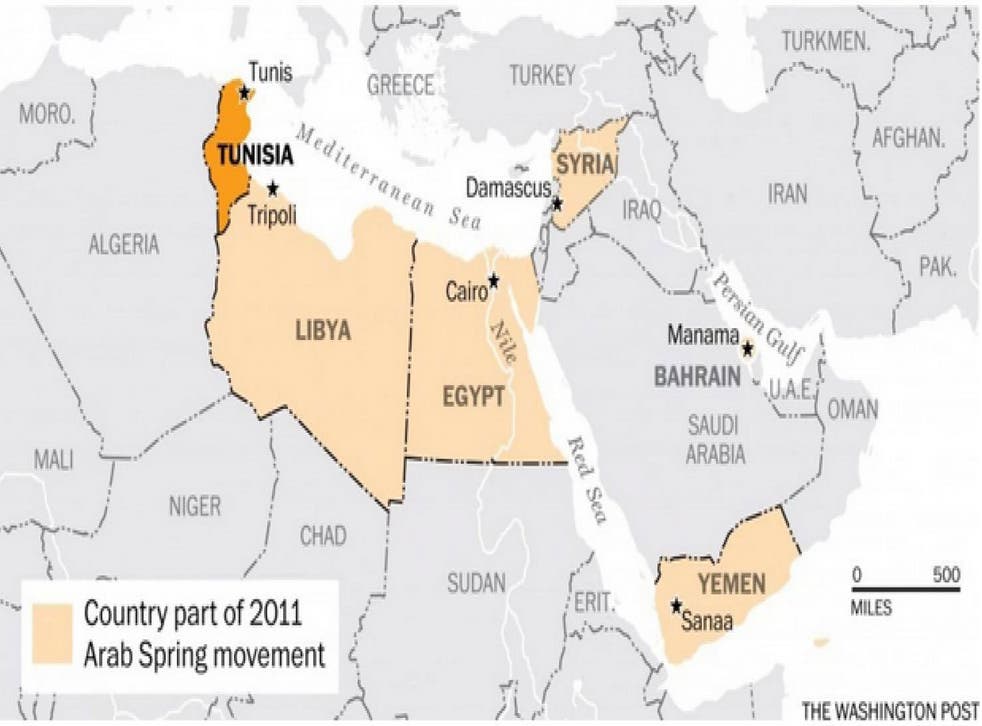 To understand the Nobel Peace Prize committee's decision to award the Tunisian National Dialogue Quartet, just look at the map above.
Out of about 273 contenders and much hype about the possibilities of Germany's Angela Merkel or Pope Francis, the committee chose the the quartet "for its decisive contribution to the building of a pluralistic democracy in Tunisia in the wake of the Jasmine Revolution of 2011."
The Tunisian National Dialogue Quartet is made up of four organizations: the Tunisian Human Rights League, the Tunisian General Labour Union, the Tunisian Confederation of Industry, Trade and Handicrafts and the Tunisian Order of Lawyers.
The group was created in 2013 after the Jasmine Revolution in 2011, when one Tunisian man, Mohamed Bouazizi, set himself on fire, igniting a rebellion that would eventually oust the long-time President Zine Abidine Ben Ali, and set off pro-democracy movements across the Arab world.
Last year, the country held democratic elections, and according to the committee:
"An essential factor for the culmination of the revolution in Tunisia in peaceful, democratic elections last autumn was the effort made by the quartet to support the work of the constituent assembly and to secure approval of the constitutional process among the Tunisian population at large."
To understand the quartet's accomplishments, just take a look at the other countries that participated in the Arab Spring and where they are today. Tunisia is the only country where a level of democracy endures after overthrowing an authoritian regime.
Copyright: Washington Post
Join our new commenting forum
Join thought-provoking conversations, follow other Independent readers and see their replies