Noura Hussein: Sudanese teenager sentenced to death for 'killing husband after he raped her' should be pardoned, say campaigners
Supporters say she was forced into child marriage and acted in self-defence
Tom Embury-Dennis Comments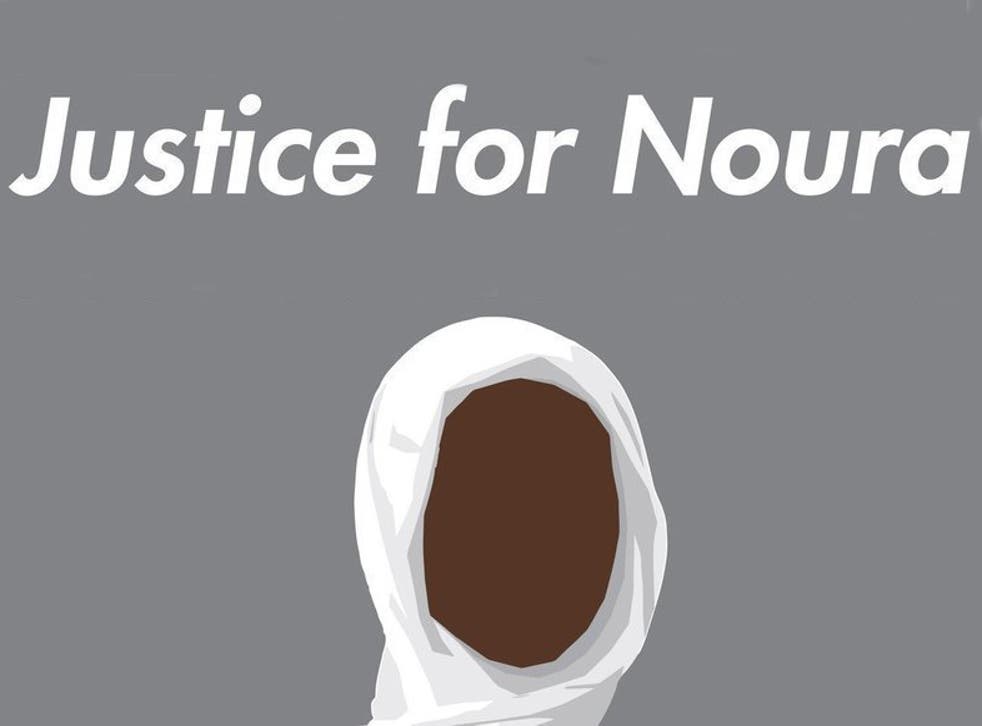 Campaigners are calling for the pardon of a teenager sentenced to death in Sudan for murdering her husband, who she says raped her.
Noura Hussein's supporters claim she was forced into a child marriage and acted in self-defence.
The 19-year-old says her father made her contractually marry her cousin when she was 16, but she refused to accept the union and sought refuge with a relative for three years.
She returned to her family home on the outskirts of the capital Khartoum in April last year after her father said the marriage was cancelled, but found she had been duped and preparations for her wedding ceremony were under way.
Ms Hussein said she refused to have sex with her husband after the ceremony but on the sixth day, he raped her as three of his male relatives held her down to restrain her.
The following day, he attempted to rape her again and as she struggled to stop him, she stabbed and killed him.
A Sharia court, which follows Islamic religious law, found Ms Hussein guilty of premeditated murder last month and on Thursday officially sentenced her to death by hanging. Her lawyers have 15 days to appeal.
Thousands show solidarity with rape victims at rallies in Ireland
"Under Sharia law, the husband's family can demand either monetary compensation or death. They chose death and now the death penalty has been handed down," said Badr Eldin Salah, an activist from the Afrika Youth Movement who was in the court.
"Noura's lawyers say they plan to appeal against the decision, but we also need strong international support from organisations such as the African Union, the United Nations and the European Union to support her."
Sudan is ranked 165 out of 188 countries on the UN's Gender Inequality Index, which measures how women fare compared to men when it comes to access to health, education, political participation and employment opportunities.
UN Women says violence against women and girls is considered prevalent. The country has not signed the Convention on the Elimination of All Forms of Discrimination Against Women and has weak policies in place to protect them.
Marital rape and child marriage, for example, are not considered crimes in the predominately Muslim African nation.
International Women's Day: groundbreaking figures from history

Show all 17
Sudanese law allows for the marriage of a girl once she hits puberty. It also says a 10-year-old girl can be married by their guardian with the permission of a judge. One in three Sudanese women are married before the age of 18, says UN Women.
Petitions appealing for Noura's release such as Change.org and Avaaz.com are being widely circulated on social media platforms. Change.org's petition alone has gained more than 100,000 signatures.
Campaign groups such as Equality Now say they are writing to Sudanese president Omar al-Bashir to plead for clemency, arguing the judgement is against the Sudanese constitution.
"Noura is a victim, not a criminal, and should be treated as such. In many countries, victims like Noura would be provided services to ensure that they overcome the trauma of their experiences," said Equality Now's Global Director Yasmeen Hassan.
"Criminalisation of Noura for defending herself from assault and, in particular a death sentence, would violate her rights under the Sudanese Constitution and international law."
The case became an internet sensation under the hashtag #JusticeForNoura, with people sending photos from around the world in support of her situation.
Witnesses who attended the proceedings posted online that Ms Hussein's family had abandoned her and she appeared alone during Thursday's sentencing.
They said that people who had gathered outside the courthouse with anti-death penalty signs were beaten by state security troops, notorious for abuse in Sudan's police state.
Additional reporting by agencies
Register for free to continue reading
Registration is a free and easy way to support our truly independent journalism
By registering, you will also enjoy limited access to Premium articles, exclusive newsletters, commenting, and virtual events with our leading journalists
Already have an account? sign in
Register for free to continue reading
Registration is a free and easy way to support our truly independent journalism
By registering, you will also enjoy limited access to Premium articles, exclusive newsletters, commenting, and virtual events with our leading journalists
Already have an account? sign in
Join our new commenting forum
Join thought-provoking conversations, follow other Independent readers and see their replies