Oscar Pistorius: Former athlete must remain in jail, says review board
Pistorius was last year found guilty of killing Reeva Steenkamp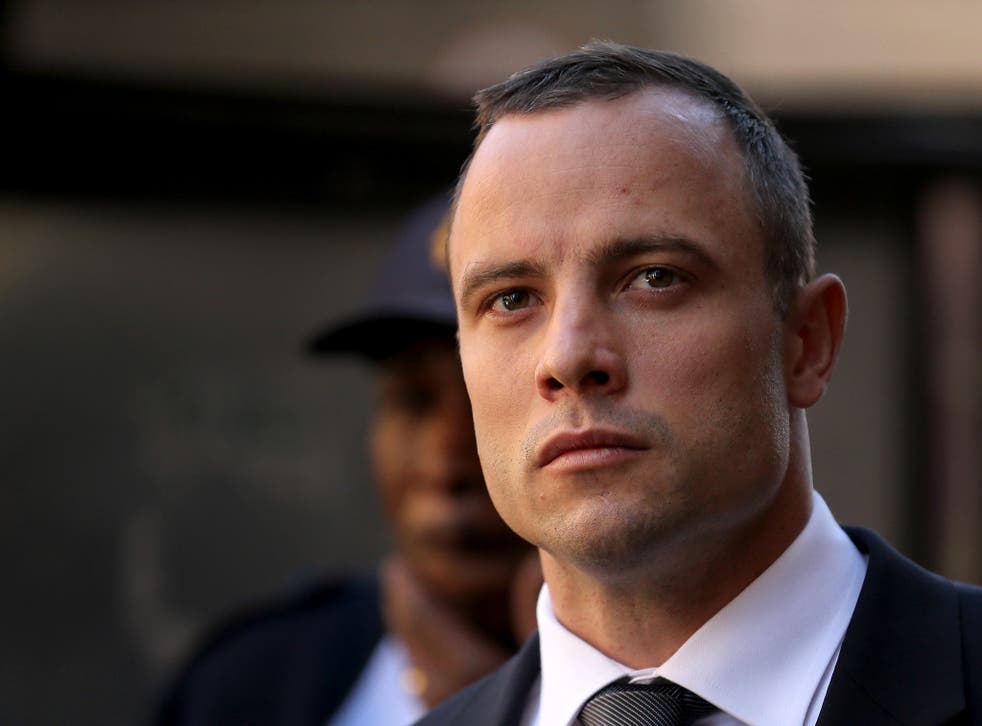 Oscar Pistorious should remain in jail and not be put under house arrest, a review board has decided.
In the latest twist in the legal proceedings which have come after Pistorious shot Reeva Steenkamp, a model and his girlfriend, South Africa's Department of Corrections said his case should be reconsidered.
The independent review board cancelled Pistorious' early release, and said in a statement that he should undergo "psychotherapy" as part of any parole conditions.
Brian Webber, Pistorius' lawyer, said that he was aware of the parole board's decision but had no further details.
Last year, a court handed Pistorius a five-year prison sentence after he shot Ms Steenkamp multiple times through a bathroom door at his home on Valentines' Day 2013.
After serving 10 months of his sentence, Pistorius became eligible to be moved to house arrest, and was cleared to leave Kgosi Mampuru II prison in the city of Pretoria on 21 August.
However, South Africa's justice minister later suspended the decision and ordered a review.
It is likely that Pistorius will now remain in prison until 3 November, when prosecutors attempting to upgrade his conviction from culpable homicide to murder will launch their appeal to the Supreme Court.
If prosecutors are successful, a panel of five judge may increase Pistorius' sentence to 15 years.
Responding to plans to release Pistorius earlier this year, Ms Steenkamp's family said that a 10-month sentence was "not enough".
Indyplus gallery: Oscar Pistorius trial

Show all 53
In a written statement to his parole hearing, the model's relatives said that releasing their daughter's killer would not send out the "proper message", and stressed they do not want revenge for her death.
"We have forgiven Mr Pistorius even though he took the life of our precious daughter, Reeva," the statement said.
"Our lives will never be the same as we live with the sadness of her death every day. Reeva had so much to offer this world and we were all robbed of her life when she was killed.
"As her family, we do not seek to avenge her death and we do not want Mr Pistorius to suffer; that will not bring her back to us.
"However, a person found guilty of a crime must be held accountable for their actions," the statement read.
Additional reporting by AP
Join our new commenting forum
Join thought-provoking conversations, follow other Independent readers and see their replies