Oscar Pistorius reaches settlement with woman who accused him of assault
Pistorius set to stand trial next month accused of murdering his girlfriend Reeva Steenkamp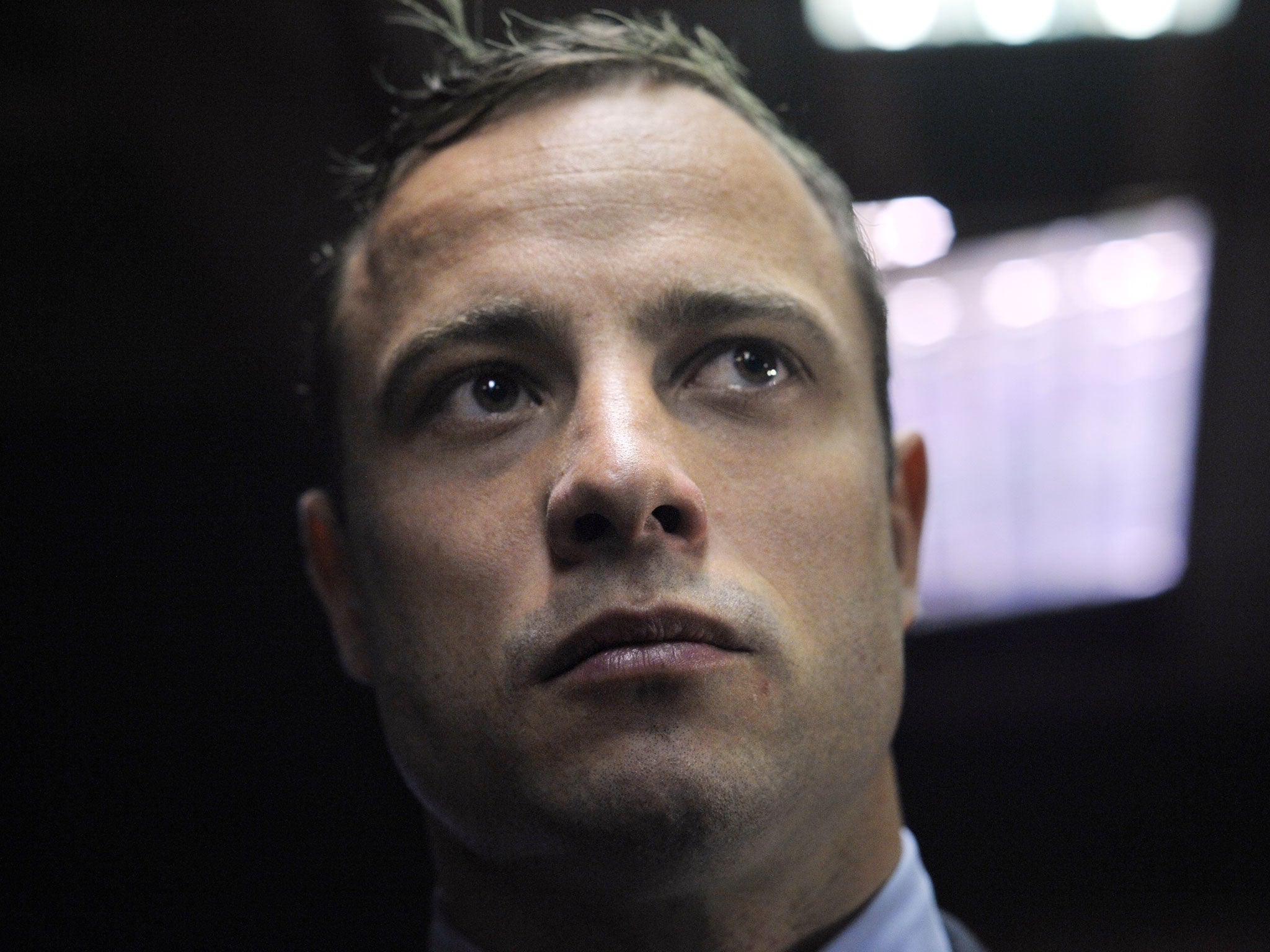 Oscar Pistorius has reportedly agreed an out-of-court settlement over allegations of assault ahead of his murder trial next month.
The athlete has been embroiled in a legal battle with South African blogger Cassidy Taylor-Memmory for more than four years, after she claimed Pistorius hurt her leg after punching a door at a party in 2009.
Pistorius denied the allegations and launched a counter claim against Taylor-Memmory accusing her of making up the assault. He said she was drunk when the incident allegedly took place.
According to Eyewitness News, Taylor-Memmory, 24, confirmed Pistorius agreed to settle the case in December, but did not apologise for the alleged incident.
Pistorius' attorney Brian Webber is said to have told Eyewitness News the deal was struck so the athlete's legal team can focus on his murder trial due to start on 3 March.
In September 2009, Taylor-Memmory is said to have attended a party at Pistorius' house as a friend of his girlfriend at the time. She said the couple got into an argument and the guests were asked to leave the house.
"As I approached his large outside doors, Oscar was furiously trying to close them. He started to punch the door and then is when one of the top panels fell and hit my left leg,'" she told Eyewitness News.
She described his behaviour as aggressive and unreasonable.
Oscar Pistorius: Career in pictures
Show all 34
Pistorius, 27 is set to stand trial next month accused of murdering his girlfriend Reeva Steenkamp on Valentine's Day last year. The athlete says he shot her in a case of mistaken identity thinking she was an intruder.
Prosecutors argue he intentionally shot and killed Steenkamp through the locked door of his bathroom following a domestic dispute. If convicted of premeditated murder, he could face life imprisonment with a minimum of 25 years before parole.
On Tuesday, Steenkamp's parents, June and Barry, said the family is looking for closure and confirmed the model's mother will attend the trial.
They said in a statement: "All we are looking for is closure and to know that our daughter did not suffer on that tragic Valentine's Day."
More than 100 witnesses are expected to appear in court; including Pistorius' sister, Aimee, former girlfriends Melissa Rom and Samantha Taylor, residents of gated community Silver Woods and as well as a team of medical, ballistic and forensic experts.