Oscar Pistorius trial: Reeva Steenkamp told athlete she 'loved him' for first time in Valentine's Day card
Prosecution ends cross-examination of Oscar Pistorius after five days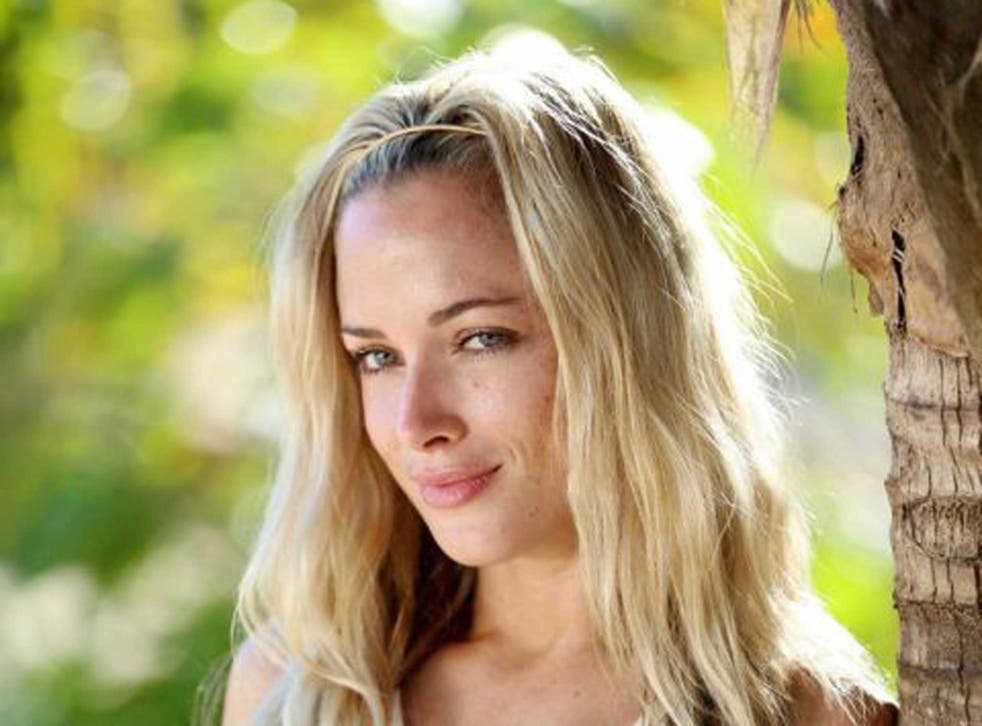 Reeva Steenkamp told Oscar Pistorius she was in love with him in a letter celebrating their first Valentine's Day as a couple just hours before she was shot dead, his murder trial heard.
Returning to the witness box for re-examination from his defence counsel, Pistorius read out Ms Steenkamp's letter, in which she wrote: "Roses are red, violets are blue...I think today is a good day to tell you that I love you".
She signed the letter with her name, smiley faces and kisses. The envelope had the athlete's name 'Ozzie' written on it with two hearts and a squiggle.
Pistorius told the court he opened Ms Steenkamp's posthumous Valentine's gift on her 30th birthday in August last year.
"Reeva told me I'm not allowed to open it until the next day, so I didn't open it, " he continued. "On her birthday, I opened it. It was a photo frame that she got made with four photos of her and I."
The athlete's defence team, led by Barry Roux, used the card to highlight the couple were in a loving relationship.
Yesterday, the prosecution claimed the couple got into an argument on 14 February and Ms Steenkamp "wanted to leave" the athlete's house after the chief prosecutor, Gerrie Nel, said that her jeans were found on the floor and her overnight bag was neatly packed with clothes.
In cross-examination last week, the state painted a picture of a man who was often possessive, jealous and self-centered using text message exchanges between the couple, noting Ms Steenkamp only wrote the words "I love you" to her mother, not Pistorius.
Earlier in his evidence, the athlete, who is accused of murdering his girlfriend, told Pretoria's High Court he cried "Baby, please hold on" and "Jesus, please help me" after shooting his girlfriend dead through a locked toilet door.
He told the court he found Ms Steenkamp "seated on her right buttock with her right arm on top of the toilet bowl" and her head resting on her shoulder. She was shot in the arm, hip and head.
"I crouched over her and I put my left arm underneath her right arm and I checked to see if she was breathing or she had a pulse," he continued. "I heard her breathing so I tried to get her up and out of the toilet. I wasn't able to so I scuttled round on my legs, which is probably how I kicked the magazine rack."
An emotional Pistorius told his murder trial he managed to bring Ms Steenkamp downstairs and was met by Silver Woods Estate manager Johan Stander outside his home who told him to "put her down" because an ambulance was on its way.
In pictures: Oscar Pistorius trial

Show all 90
Mr Nel ended his five-day cross-examination of the athlete with a summary of how the state claims he shot his girlfriend, insisting he opened fire knowing she was inside the toilet with intention to kill her after they couple got into an argument in the early hours on 14 February.
"You fired four shots through the door whilst knowing that she was standing behind the door. She was locked into the bathroom and you armed yourself with the sole purpose of shooting and killing her," Mr Nel said.
Pistorius's story has come under intense scrutiny from the chief prosecutor who accused the athlete of lying and tailoring his version of events after five dramatic days of cross-examination, in which the athlete has cried, retched and sobbed prompting judge Masipa to call an adjournment three times on Monday.
The state argues the 29-year old model and law graduate "ran screaming" to the bathroom after the couple had an "argument" before the athlete shot her three times. Pistorius, according to the prosecution, then made up a story about mistakenly shooting her thinking she was an intruder.
Pistorius denies murdering Ms Steenkamp, claiming he shot and killed her thinking she was a burglar after he heard the noise of a "window sliding open" and a door slamming followed by the sound of "wood" from the toilet cubicle, which convinced him someone had entered his gated community mansion in Pretoria.
The case continues.
Register for free to continue reading
Registration is a free and easy way to support our truly independent journalism
By registering, you will also enjoy limited access to Premium articles, exclusive newsletters, commenting, and virtual events with our leading journalists
Already have an account? sign in