Haiti's President says Oxfam claims are 'tip of iceberg' as he accuses Medecins Sans Frontieres
'There should be an investigation into other organisations that have been working here since 2010'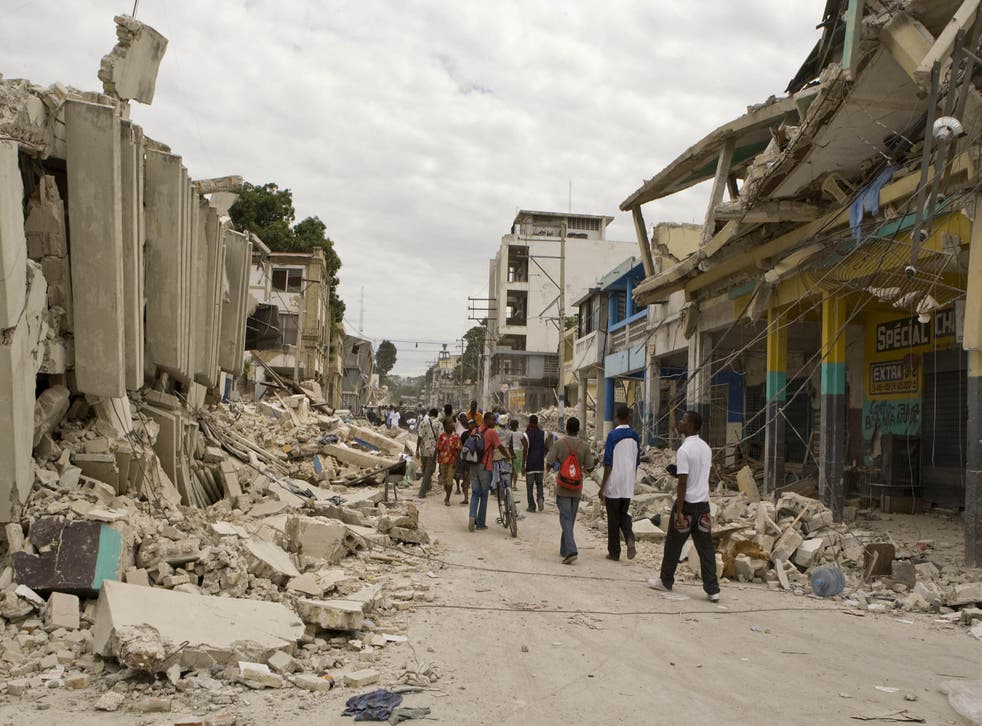 Haiti's President said on Friday that sexual misconduct by staff of British charity Oxfam was only the tip of an "iceberg" and called for investigations into Médecins Sans Frontières (MSF) and other aid organisations that came to the country after its 2010 earthquake.
"The Oxfam case is the visible part of the iceberg," President Jovenel Moise said in a phone interview with Reuters on Friday. "It is not only Oxfam, there are other NGOs (non-governmental organisations) in the same situation, but they hide the information internally."
The scandal has already shaken the aid sector, with Britain and the European Union reviewing Oxfam's funding.
Oxfam, one of the world's biggest disaster relief charities, apologised this week for unspecified sexual misconduct uncovered in a 2011 internal investigation. It has neither confirmed nor denied recent reports that some of its staff paid for sex with prostitutes.
"There should be an investigation into other organisations that have been working here since 2010," said Mr Moise. "For example, [MSF] had to repatriate about 17 people for misconduct which was not explained," he added.
It is unclear to which cases Mr Moise was referring.
MSF is looking into his comments and welcomes scrutiny on the aid sector, according to spokeswoman Analia Lorenzo. She added that the organisation had zero tolerance of sexual misconduct.
On Wednesday, MSF, which sends medical staff around the world to regions stricken with war and disease, said it had dealt with 24 cases of sexual harassment or abuse among its 40,000 staff last year, and dismissed 19 people as a result. It did not provide details of where the harassment or abuse took place, who was dismissed or whether the complaints were also registered with local law enforcement.
Roland van Hauwermeiren, the former Oxfam official at the centre of the sex abuse scandal, said on Thursday he made mistakes by having a sexual relationship with the sister of a recipient of aid when working in Haiti, but denied paying for sex with prostitutes or abusing minors.
In an open letter to a broadcaster in his native Belgium, he said he feared that Oxfam, other aid workers and those they help would suffer from false accusations.
"We call on the Belgian and UK Government to assume their responsibility, and we call on the whole international community to help make sure those guilty of such misconduct are punished, whether they are Belgian or of another nationality," President Moise said. "The dignity of the Haitian people has been trampled on."
Haitian justice minister Heidi Fortune said he had asked Belgium for help in starting legal action against Mr Van Hauwermeiren. He did not say which laws he believed were broken.
UK news in pictures

Show all 50
Belgium's justice ministry said on Thursday it had received no such request and prosecutors said they were not aware of any investigation into Mr Van Hauwermeiren. Belgium does not extradite its citizens to countries outside the European Union.
Prostitution is a crime in Haiti, but it was not clear what other crimes the Oxfam officials may have committed.
Reuters
Register for free to continue reading
Registration is a free and easy way to support our truly independent journalism
By registering, you will also enjoy limited access to Premium articles, exclusive newsletters, commenting, and virtual events with our leading journalists
Already have an account? sign in
Register for free to continue reading
Registration is a free and easy way to support our truly independent journalism
By registering, you will also enjoy limited access to Premium articles, exclusive newsletters, commenting, and virtual events with our leading journalists
Already have an account? sign in
Join our new commenting forum
Join thought-provoking conversations, follow other Independent readers and see their replies