31 people dead from plague outbreak in DRC, say health officials
520 cases have also been detected in the country's Ituri Province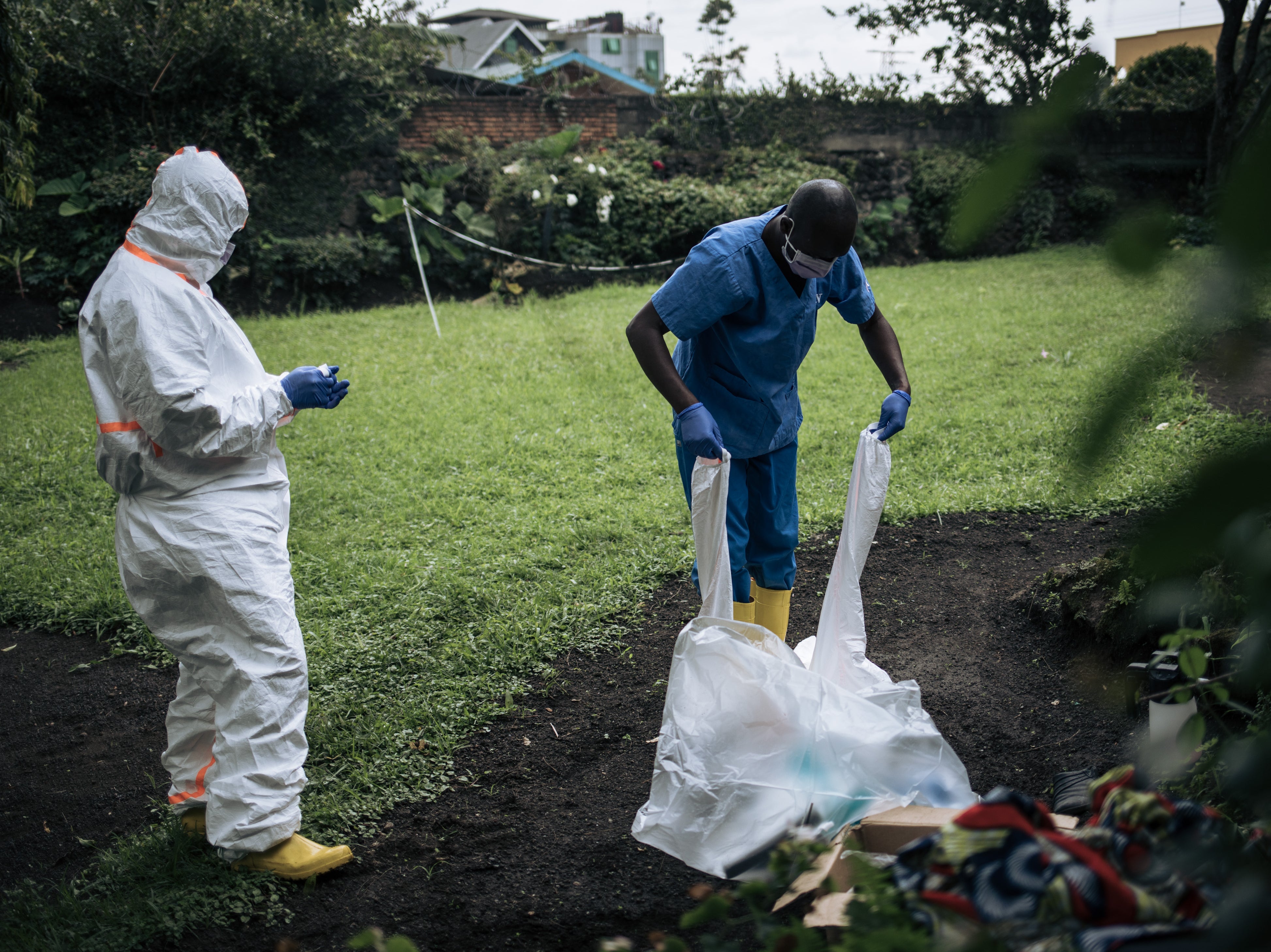 Leer en Español
An outbreak of plague that emerged in the Democratic Republic of the Congo (DRC) three months ago has left 31 people dead, according to health officials.
Hundreds of cases have been identified in the Ituri Province, in the northeast of the country.
Patrick Karamura, the health minister for the region, told AFP on Friday: "We have more than 520 cases ... of which more than 31 have been fatal."
The cases are the bubonic form of the disease, except for five cases of pneumonic plague and two of septicaemic plague, he said.
Anne Laudisoit, an epidemiologist with the New York-based NGO EcoHealth Alliance, said the cases had surfaced in the province between 15 November and 13 December.
The average age of patients was 13, but this varied between three months and 73 years, she said.
EchoHealth Alliance warned last month that adolescents under 17 years old seem to be the most at-risk group, representing 78.9 per cent of all sick people.
Plague has persisted in the Ituri Province since it was first confirmed there in 1926.
It is an infectious disease caused by the bacterium Yersinia pestis and is found in animals throughout the world, including rats, ground squirrels and prairie dogs. Fleas typically serve as the vector for plague.
People can also get infected through direct contact with an infected animal, through inhalation, and in the case of pneumonic plague, person to person.
Yersinia pestis is treatable with antibiotics if they are started early enough.
Ms Laudisoit, who is working alongside a team of researchers in Ituri, said an early sign of the latest outbreak came with the mass death of rats.
The outbreak comes amid a worrying resurgence of Ebola within the DRC.
Two people have died from the disease in the eastern province of North Kivu in the space of a week.
DRC's health ministry has deployed a team to the health zones of Biena and Katwa to trace more than 100 contacts of two women who succumbed to the deadly disease.
Ebola swept through eastern Congo from 2018 to 2020 in an outbreak that killed more than 2,200 people before it was declared over last June.
At least three people have also died of Ebola in southeastern Guinea, in the first re-emergence of the disease in the country since the deadly 2013-2016 outbreak
A further five patients have tested positive for the disease, and are being isolated in treatment centres, officials said.
The last major outbreak of Ebola in West Africa started in Guinea in 2013, with a resulting death count of more than 11,000 after the disease spread throughout the continent. The vast majority of cases were in Guinea, Liberia and Sierra Leone.
Join our commenting forum
Join thought-provoking conversations, follow other Independent readers and see their replies