Profiles: Adly Mansour and Mohamed ElBaradei - Egypt's incoming leaders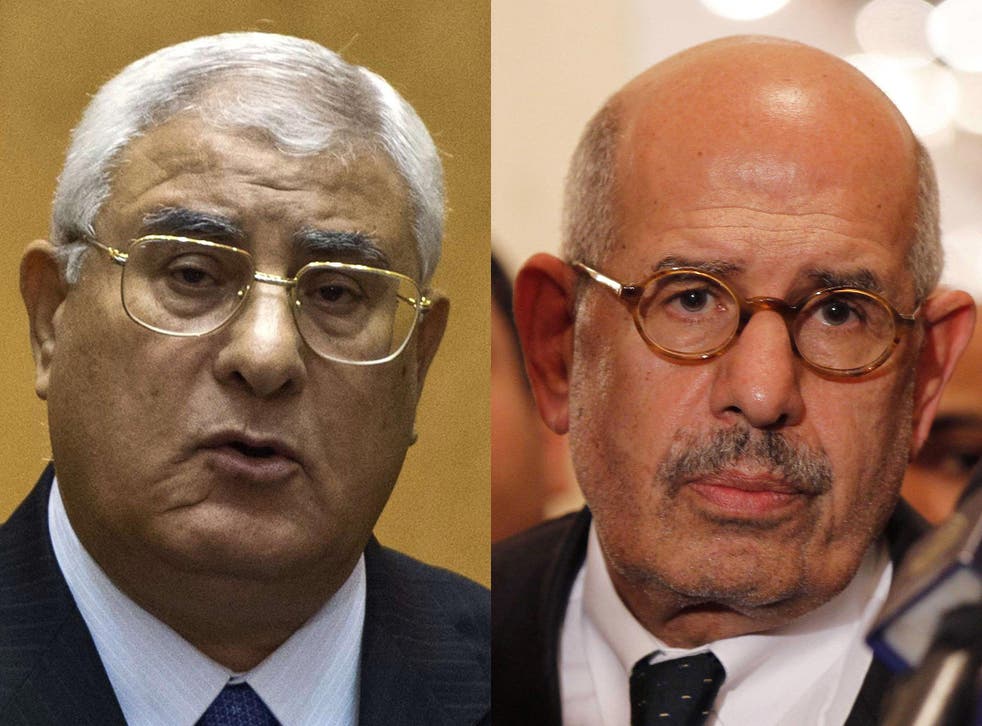 Adly Mansour: Egypt's interim President
Adly Mansour only took up his job as chief justice of the country's Supreme Constitutional Court on 1 June, and now finds himself Egypt's interim President.
Born in 1945, Mansour was appointed to the court in 1992, making him one of its longest-serving judges. The Muslim Brotherhood and the court repeatedly clashed during Mohamed Morsi's clumsy attempts to force through constitutional change, with the Islamist party seeing it as an enemy and launching sometimes violent protests against its members.
Despite his control over Egypt's political institutions Morsi was never able to control the judiciary, many of whom were Mubarak-era appointees. In December last year security guards had to step in after the car of Maher al-Beheiry, Mansour's predecessor, was attacked by Brotherhood supporters fearful the court would dissolve the Islamist-dominated Constituent Assembly tasked with drafting the amended constitution.
Mohamed ElBaradei: Egypt's interim Prime Minister
Mohamed ElBaradei, the former head of the UN's nuclear watchdog and Nobel Peace laureate, was a virtual unknown in his own country until a few years ago. Returning to his country in 2010 after years working abroad, he decided to challenge the then President, Hosni Mubarak.
He played a key role in protests that removed Mr Mubarak from power, and he has since emerged as a key opposition figure.
He was to stand as a liberal, secular candidate in July's presidential elections, but withdrew his bid in January citing concerns about the undemocratic way the military was governing Egypt.
In April 2012, Mr ElBaradei launched a new political party which he said would be above ideology. He is now expected to take the role of Prime Minister in a technocratic government that will rule until a parliamentary election can be held.
Join our new commenting forum
Join thought-provoking conversations, follow other Independent readers and see their replies