Rhino charges and injures suspected poacher tracking him in Namibia national park
Luteni Muharukua left with severe leg wound after falling when fleeing animal he is presumed to have been hunting for its horn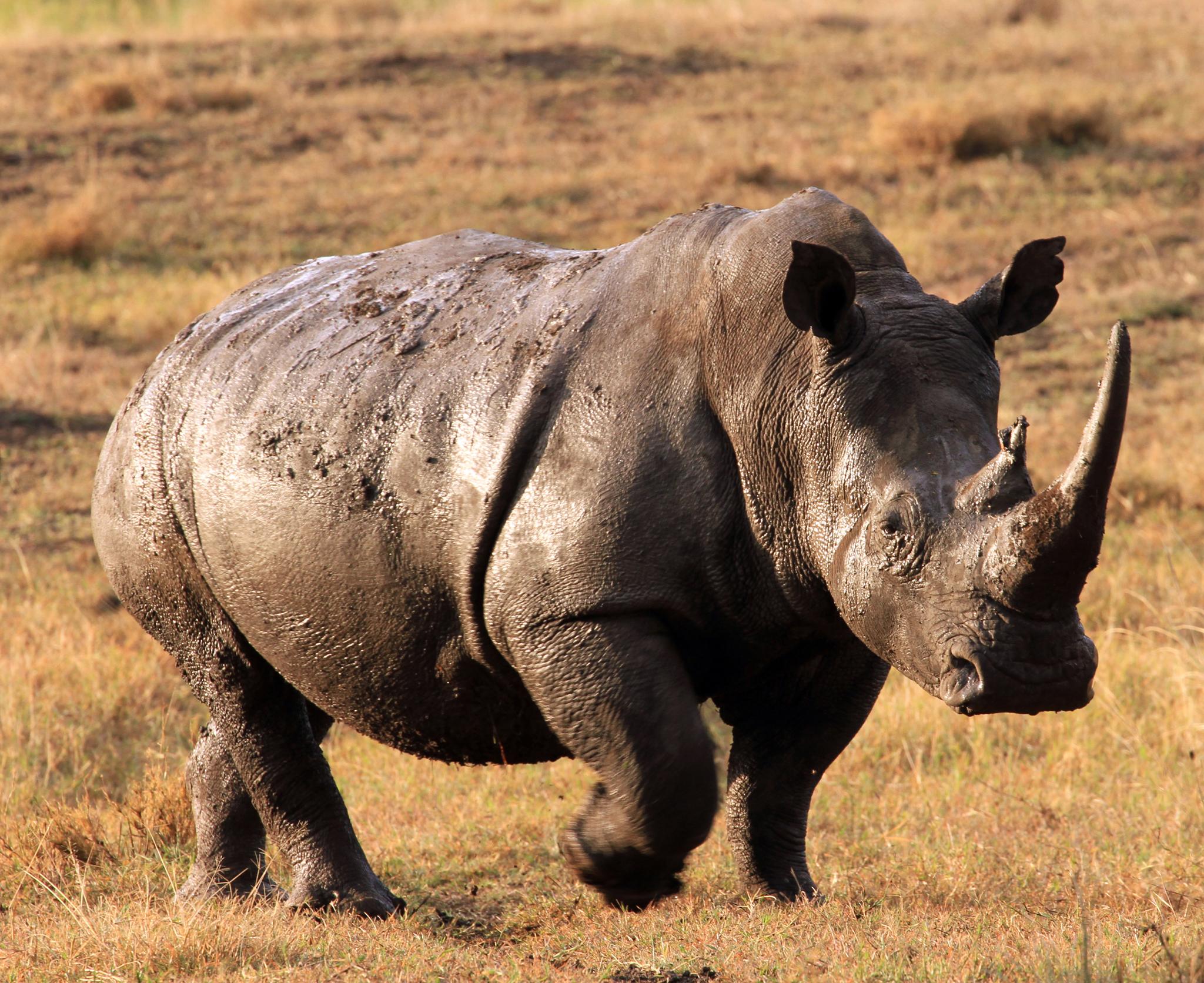 A rhino turned the tables on a suspected poacher in Namibia, charging and injuring the man while he was allegedly tracking it.
The incident happened in Etosha National Park after suspect Luteni Muharukua and other alleged poachers illegally entered the wildlife area in hopes of killing rhinos for their horns, The Namibian newspaper reported last week.
The newspaper said the rhino "appeared from nowhere" and quoted Simson Shilongo, a police officer, as saying the rhino inflicted a severe leg injury on Muharukua after he fell while fleeing.
The suspect's friends found refuge for him on a nearby mountain and police arrested him there on 15 October, a day after he was injured, according to Shilongo. Muharukua was being treated at a hospital under police guard.
The Namibian posted an online cartoon showing a snarling rhino butting a man with a rifle who is already airborne from the blow. "The poacher, poached!" reads the caption.
Rhino poaching has increased in recent years in Namibia, which has one of Africa's biggest populations of the critically endangered black rhino. Neighbouring South Africa is home to most of the continent's rhinos, including the more numerous white rhino species.
The last charge as western black rhino is declared extinct
Show all 12
Rhinos have been heavily poached to meet demand for their horns in parts of Asia. Some consumers believe rhino horn can cure illnesses if ingested in powder form, although there is no evidence that the horn, made of the same substance as human fingernails, has any medicinal value. Rhino horn is also seen by some buyers as a symbol of status and wealth.
AP
Join our commenting forum
Join thought-provoking conversations, follow other Independent readers and see their replies