Robert Mugabe's wife says her husband could fight the next election 'as a corpse'
Grace Mugabe's latest comments fuel speculation she wants to be Zimbabwe's next President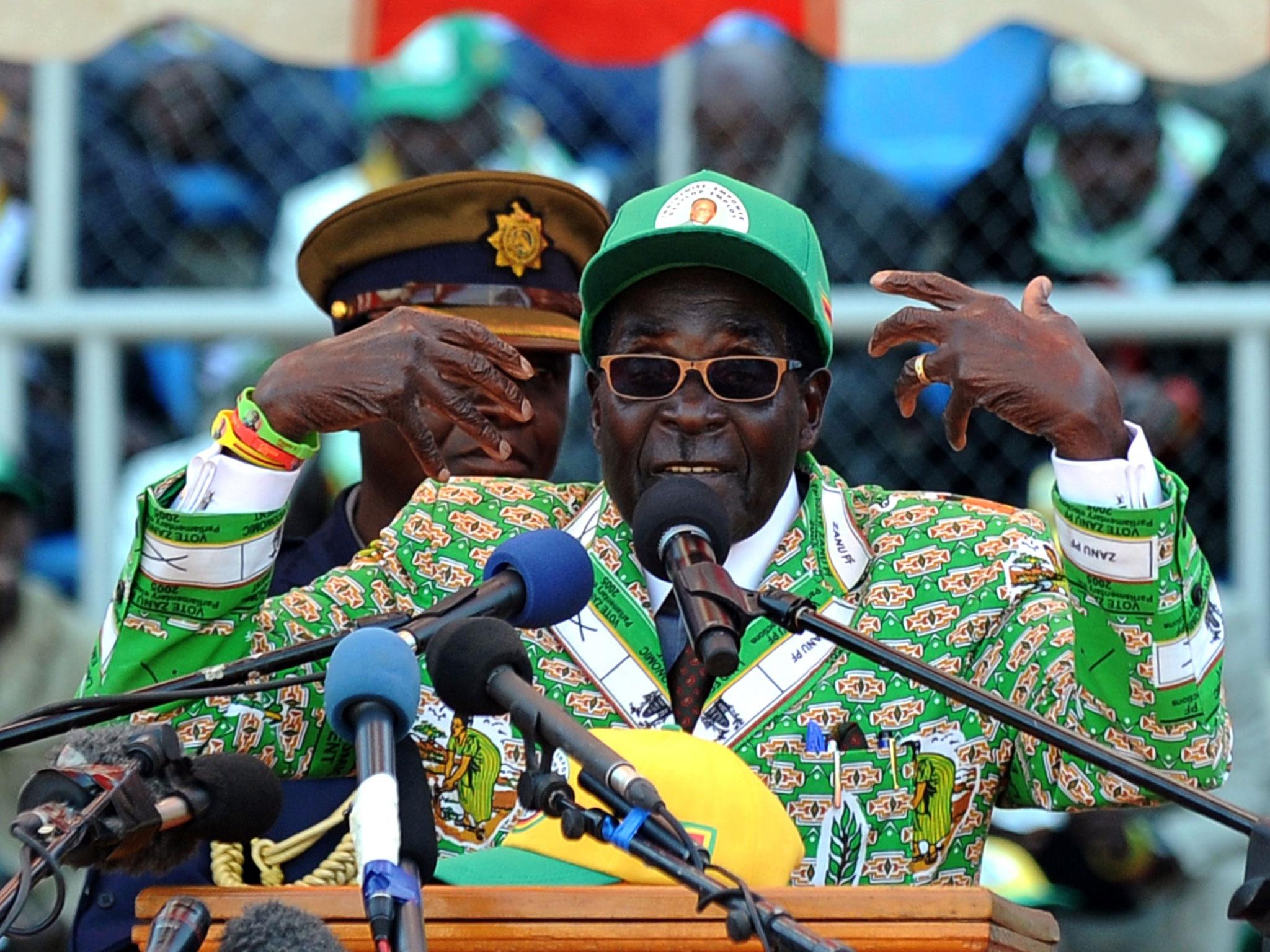 The wife of Zimbabwe's 92-year-old President Robert Mugabe has said that her husband could contest the next election even if he is "a corpse".
Grace Mugabe accused some of the ruling party Zanu-PF members of plotting to oust her husband, and said that if he dies, supporters should still put his name on the ballot to show their support.
Speaking at a rally of supports in Buhera, eastern Zimbabwe, she said in the local Sona language: "If God decides to take him, then we would rather field him as a corpse."
Some commentators have seen Ms Mugabe's comments not as a macabre wish for her husband to rule from beyond the grave but of her own ambition to be the country's first female leader.
Ms Mugabe is four decades younger than her husband at 51, and has been an increasingly vocal presence in Zimbabwe's politics.
Mr Mugabe is the world's oldest head of state and has been in power since white minority rule ended in 1980 following years of war. He and will turn 93 next week and has said he wants to live until he is 100 and to rule for life.
World news in pictures
Show all 50
Ms Mugabe warned his enemies from the war era that while her husband might be advancing in years, they are in the same age bracket and too old to seize power.
Pointing to herself, she said: "Anyone who was with Mugabe in 1980 has no right to tell him he is old.
"If you want Mugabe to go, then you leave together. You also have to leave. Then we take over because we were not there in 1980."
Ms Mugabe has refused to rule out speculation that she might one day be the first female leader of Zimbabwe, saying she is already "President" because the couple make decisions together.
She divides opinion, with loyalists calling her "Amai" ("Mother of the nation") or "Amazing Grace", while opponents have named her "Dis-grace", "Gucci Grace" or "First shopper" because of her legendary shopping overseas shopping trips for designer clothes.
She was formerly her husband's secretary, having an affair with him while he was married to his first wife, Sally Hayfron while she was also married. The couple had two children while their relationship remained out of the public eye.
They did not marry until 1996, following the death of his first wife in 1992.
Speculation about the possibility of her taking power in the future gathered momentum in 2014 after Mr Mugabe made her head of Zani PF's Women's League and a member of the party's Politburo.
She has used her influence to convince her husband to expel the previous Vice-President, Joice Mujuru and her supporters in the party for allegedly plotting against the President.
She has been linked to the G40 faction that is said to be opposed to the current Vice-President Emmerson Mnangagwa succeeding her husband.
The women's league had been pushing for a female Vice-President, a move viewed as aimed at toppling 74-year-old Mr Mnangagwa to have him replaced with Ms Mugabe.
After two decades as a relatively silent companion, in recent years Ms Mugabe has flown in the Presidential helicopter without her husband to address rallies.
"They say I want to be President. Why not? Am I not Zimbabwean?" she said at a rally outside the country's capital Harae, in 2014, fueling fears the ruling party could be headed for a damaging split upon her husband's death.
Join our commenting forum
Join thought-provoking conversations, follow other Independent readers and see their replies