British Government backs new oil well that could help wipe out rare species of giraffe
There are thought to be less than 1,500 Rothschild giraffes left in the wild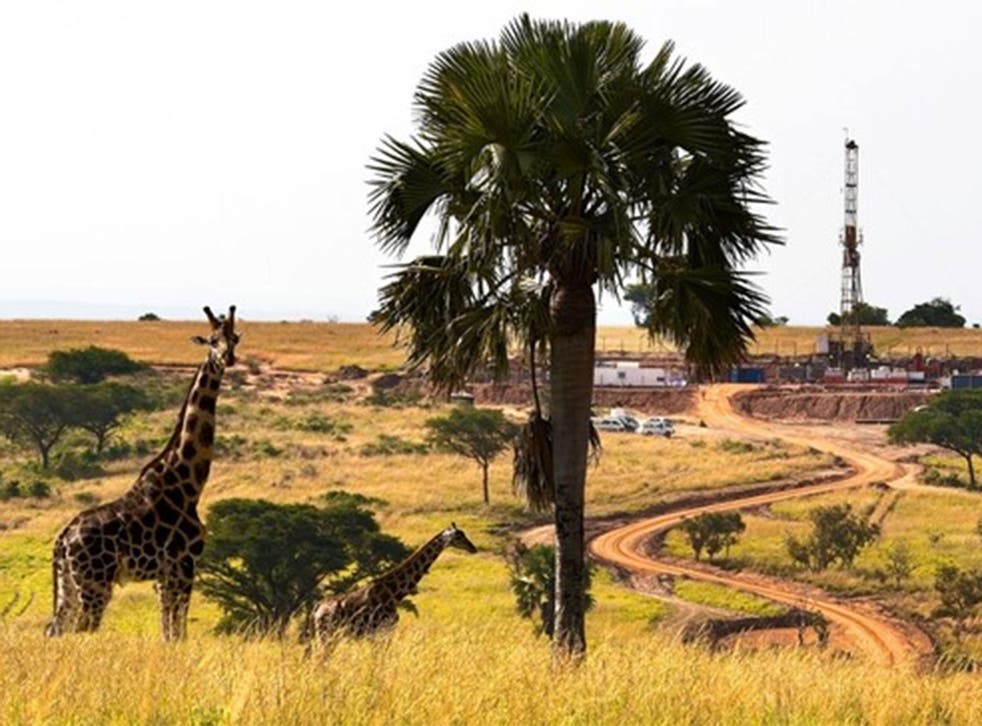 The British Government is supporting a new oil well project that could put one of the world's most endangered species of giraffe at further risk, environmentalists have warned.
The project could see dozens of wells drilled in the Murchison Falls National Park in Uganda, which is home to one of the last remaining populations of the Rothschild giraffe.
There are thought to be fewer than 1,500 of the animals, named after British zoologist Lord (Walter) Rothschild, left in the wild.
A recent BBC documentary, narrated by Sir David Attenborough, followed the efforts of conservationists to relocate some of the giraffes to protect them from oil-drilling projects.
British company Tullow Oil has been the subject of Government talks about providing UK taxpayer-backed loans and insurance for its operations in Uganda, according to leaked documents released by Greenpeace's Energydesk.
Greenpeace UK executive director John Sauven said: "People will be wondering why the UK Government considered offering taxpayers' money to a British firm drilling for oil in the heart of one of Uganda's oldest national parks. The project will breach international guidelines on conservation and could put an endangered giraffe species at risk."
He added: "Instead of backing risky oil exploration around the world, the Government should help cut our dependence on fossil fuels and support our partners abroad to develop sustainable energy sources."
A spokesman for Tullow Oil told The Sunday Times: "We have committed to protect a number of species throughout the development including the Rothschild giraffe."
Register for free to continue reading
Registration is a free and easy way to support our truly independent journalism
By registering, you will also enjoy limited access to Premium articles, exclusive newsletters, commenting, and virtual events with our leading journalists
Already have an account? sign in
Register for free to continue reading
Registration is a free and easy way to support our truly independent journalism
By registering, you will also enjoy limited access to Premium articles, exclusive newsletters, commenting, and virtual events with our leading journalists
Already have an account? sign in
Join our new commenting forum
Join thought-provoking conversations, follow other Independent readers and see their replies