Russian plane crash: Egyptian Minister urges sources to share intelligence on 'certain scenario' involving aircraft
UK investigators indicated they believe a bomb, placed in the aircraft's luggage hold, may have brought the plane down
Rose Troup Buchanan
Saturday 07 November 2015 16:03 Comments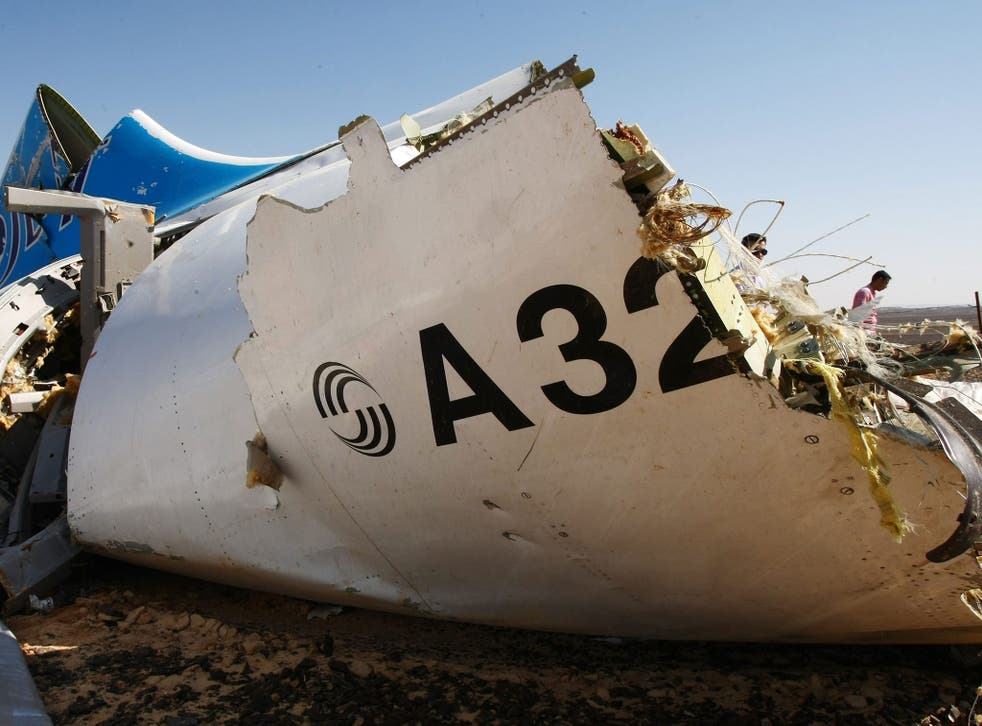 The head of the Egyptian committee investigating the Russian plane crash has urged sources with intelligence on the aircraft to come forward as he told a press conference investigators had not yet established what brought down the aircraft.
Ayman al-Muqaddam told a packed news conference in Cairo investigators had been hampered by the bad weather where the Russian MetroJet came down in the Sinai Peninsula.
The Airbus A321, carrying 217 passengers and seven crew members, crashed on Saturday.
UK and US investigators are have suggested the plane may be been brought down by a bomb planted in the luggage hold of the aircraft. This claim has been denied by Egyptian and Russian authorities.
"The committee noted media reports and analysis some of which seems to be based on official intelligence which favours a certain scenario for the cause of the accident," Mr al-Muqaddam said.
"The committee was not provided with any calls or information in this regard. The committee urges the sources of such reports to provide it with all such information that could help us undertake our mission."
He also emphasised "no conclusion had been reached" by the committee investigating the possible causes of the crash.
The conference appeared scarce of any fresh information, instead serving merely to confirm what many already knew as the minister confirmed that a noise had been heard on the successfully recovered and downloaded black box.
His remarks follow that of the Egypt's Foreign Minister Sameh Shoukry, who accused some unnamed countries of failing to share information relating to the crash.
Meanwhile, British tourists remain in the Egyptian coastal town of Sharm el-Sheikh. Planned flights to bring them home have been delayed or cancelled amid mounting anger from tourists.
Register for free to continue reading
Registration is a free and easy way to support our truly independent journalism
By registering, you will also enjoy limited access to Premium articles, exclusive newsletters, commenting, and virtual events with our leading journalists
Already have an account? sign in
Join our new commenting forum
Join thought-provoking conversations, follow other Independent readers and see their replies