Russian plane crash: Egyptian official says bomb is now 'most plausible' cause
224 people died in the crash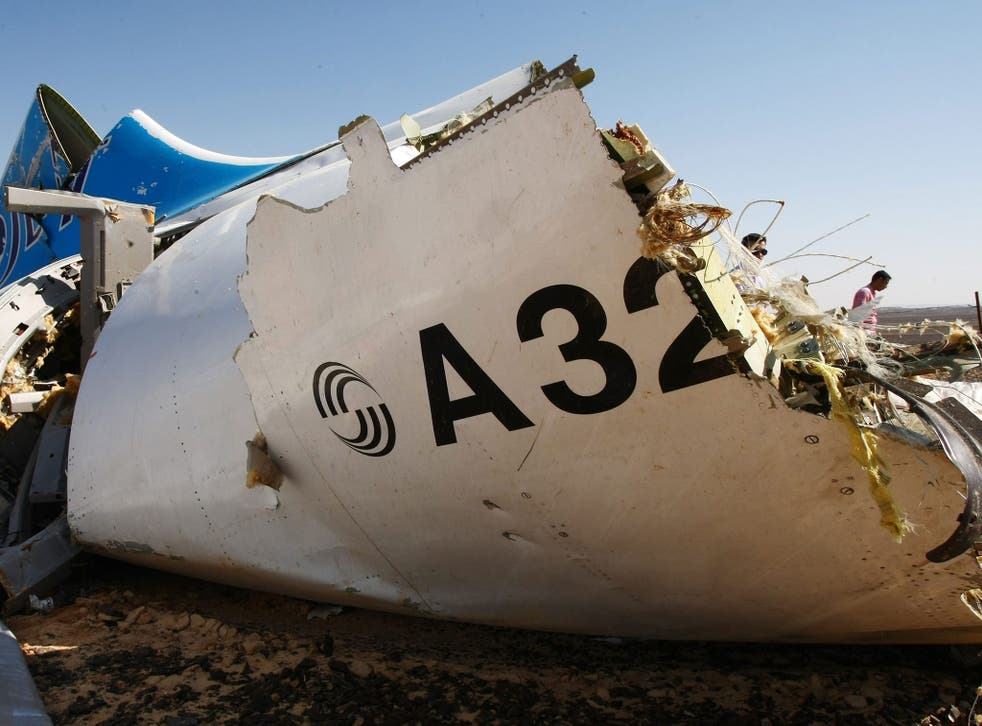 An Egyptian government official has said a bomb is the "most plausible" cause for the Russian MetroJet's crash.
The Aurbus A321, carrying 224 people, came down on Saturday in Egypt's Sinai Peninsula.
UK investigators have suggested a bomb, placed in the luggage hold before the plane's departure from Sharm el-Sheikh airport en route to St Petersburg, may be the cause of the plane's crash.
It comes as US officials told Reuters intercepted intelligence "chatter" supported the theory that a bomb may have brought down the passenger plane.
Russian leader Vladimir Putin confirmed a recommendation from his head of security to cancel all flights to Egypt, on Friday afternoon. A timeframe for the aircrafts' grounding was not discussed.
It is the first sign of wariness from the Russian leader, who previously had criticised US and UK investigators' interpretation of what may have caused the plane to come down.
Meanwhile, thousands of British tourists remain in the Egyptian airport of Sharm el-Sheikh as Downing Street warned of a "hugely complex operation" to bring them home.
Of 29 flights expected to take Britons home on Friday, just eight were successful in landing and picking the now deeply angry tourists up.
"Our first priority remains the safety and well-being of British travellers. We are doing all we can to speed up their return and communicate developments clearly as they happen," a statement from Downing Street read.
Join our new commenting forum
Join thought-provoking conversations, follow other Independent readers and see their replies