Rwanda uncovers genocide grave holding up to 30,000 bodies
Discovery made in valley dam outside capital of Kigali and comes days before 26th anniversary of Rwandan genocide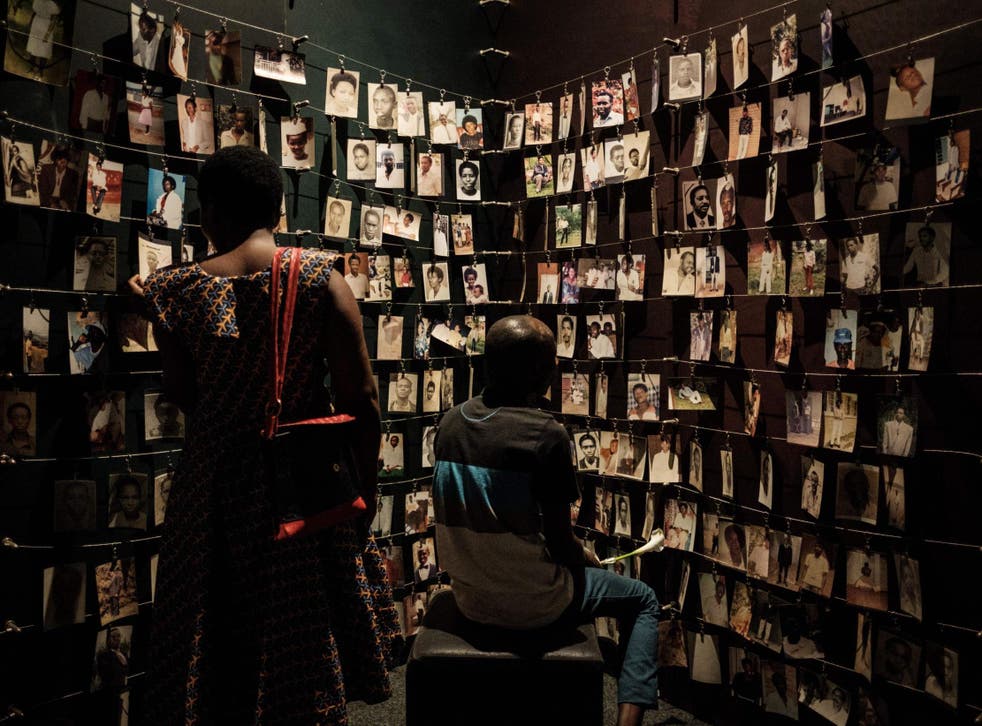 Authorities in Rwanda have discovered a mass grave that could contain up to 30,000 bodies, more than 25 years after the country's genocide in which an estimated 800,000 ethnic Tutsi and moderate Hutus were killed.
A total of 50 bodies have been exhumed so far from a valley dam outside the capital of Kigali, with efforts currently hampered by the East African nation's coronavirus lockdown.
The discovery is being called the most significant in years and comes ahead of the 26th anniversary of the Rwandan genocide on Tuesday.
Reports of the bodies emerged as many people convicted in the genocide are being released from prison after serving their sentences and offering new information on mass graves. Other information on the dam came from nearby residents.
"The challenge we face now is that the valley dam contains water, but we are trying to dry it up," said Naphtal Ahishakiye, the executive secretary of genocide survivor organisation Ibuka.
World news in pictures

Show all 50
Authorities said the dam was dug years before the genocide to provide water for rice farming.
As graves of genocide victims are discovered, some survivors have questioned whether true reconciliation can be realised if perpetrators of the killings conceal information about where people were buried.
Exhuming bodies during the coronavirus pandemic is very challenging since people cannot gather, said Mr Ahishakiye, adding: "But we try our best so that we give the dead a decent burial."
The country will follow events for this year's anniversary on television and social media due to a ban on public gatherings.
The genocide took place between 7 April and 15 July in 1994. Ethnic Hutu extremists targeted and slaughtered members of the minority Tutsi community, as well as their political opponents irrespective of their ethnic origin. About 70 per cent of the country's Tutsi population was killed.
Today, Rwanda has two public holidays to mourn the genocide, and denial or historical revisionism of the genocide is a criminal offence.
Additional reporting by the Associated Press
Join our new commenting forum
Join thought-provoking conversations, follow other Independent readers and see their replies