Saneie Masilela, 9, marries Helen Shabangu, 53 years his senior, for the second time
Saneie Masilela and Helen Shabangu wed in South Africa as a ritual to please the boy's ancestors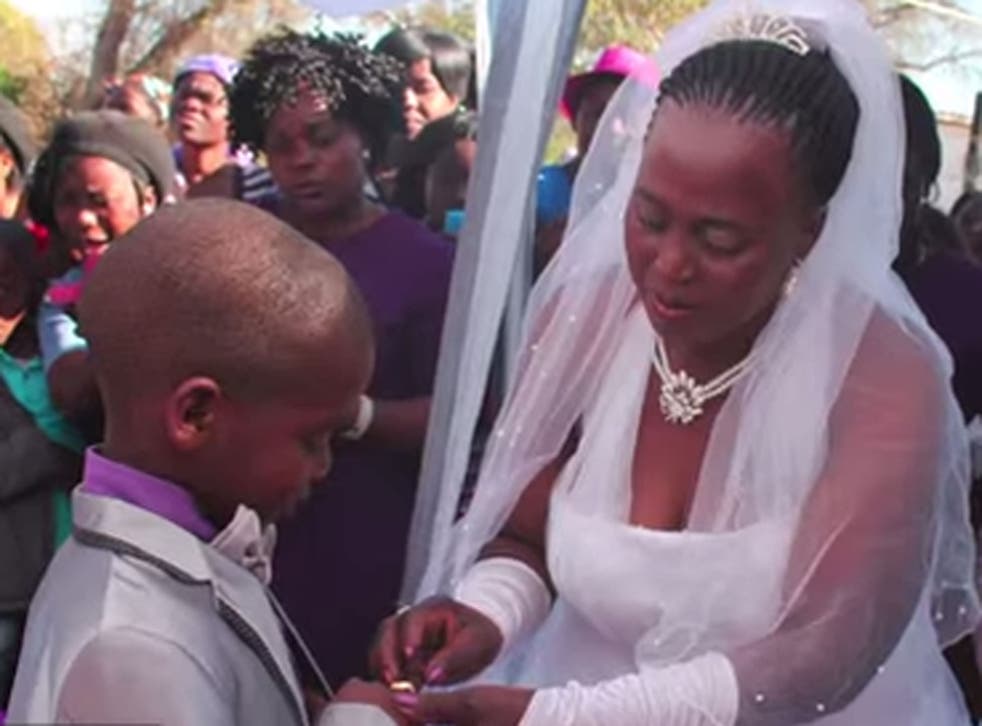 A couple in South Africa have taken the May-December relationship paradigm to the extreme by wedding for a second time – despite the 53-year age gap separating them.
But the union between Saneie Masilela, 9, and Helen Shabangu, 62, is not a marriage in the true sense of the word; the pair tied the knot in a ritual aimed at pleasing their ancestors.
Saneie, from Tshwane, became one of the world's youngest grooms last year when the then-eight-year-old married a 61-year-old Helen at his home.
He claimed he had been told by his ancestors to form a union with the mother-of-five, who is already married to Alfred Shabangu, 67.
However, in spite of his tender age, Saneie's family acquiesced to the marriage, gifting £500 to the bride and a further £1,000 for the wedding day itself.
Tradition states that a couple should declare their vows in both their homes so, this year, Saneie and Helen partook in another ceremony at the bride's house in Ximhungwe, in Mpumalanga, South Africa.
There was an international outcry the first time the pair wed, but the couple are married only symbolically and do not live together or have sexual relations.
Saneie's mother Patience told Buzzfeed: "I know it's what the ancestors wanted.
"If we hadn't done what my son had asked, then something bad would have happened in the family."
And Saneie said: "I'm happy that I married Helen, but I will go to school and study hard. When I'm older, I will marry a lady my own age.''
Register for free to continue reading
Registration is a free and easy way to support our truly independent journalism
By registering, you will also enjoy limited access to Premium articles, exclusive newsletters, commenting, and virtual events with our leading journalists
Already have an account? sign in
Register for free to continue reading
Registration is a free and easy way to support our truly independent journalism
By registering, you will also enjoy limited access to Premium articles, exclusive newsletters, commenting, and virtual events with our leading journalists
Already have an account? sign in
Join our new commenting forum
Join thought-provoking conversations, follow other Independent readers and see their replies