Sinai plane crash: Egyptian airport staff photographed accepting money from tourists to jump security queues
Confusion is rife about the situation in Sharm el-Sheikh airport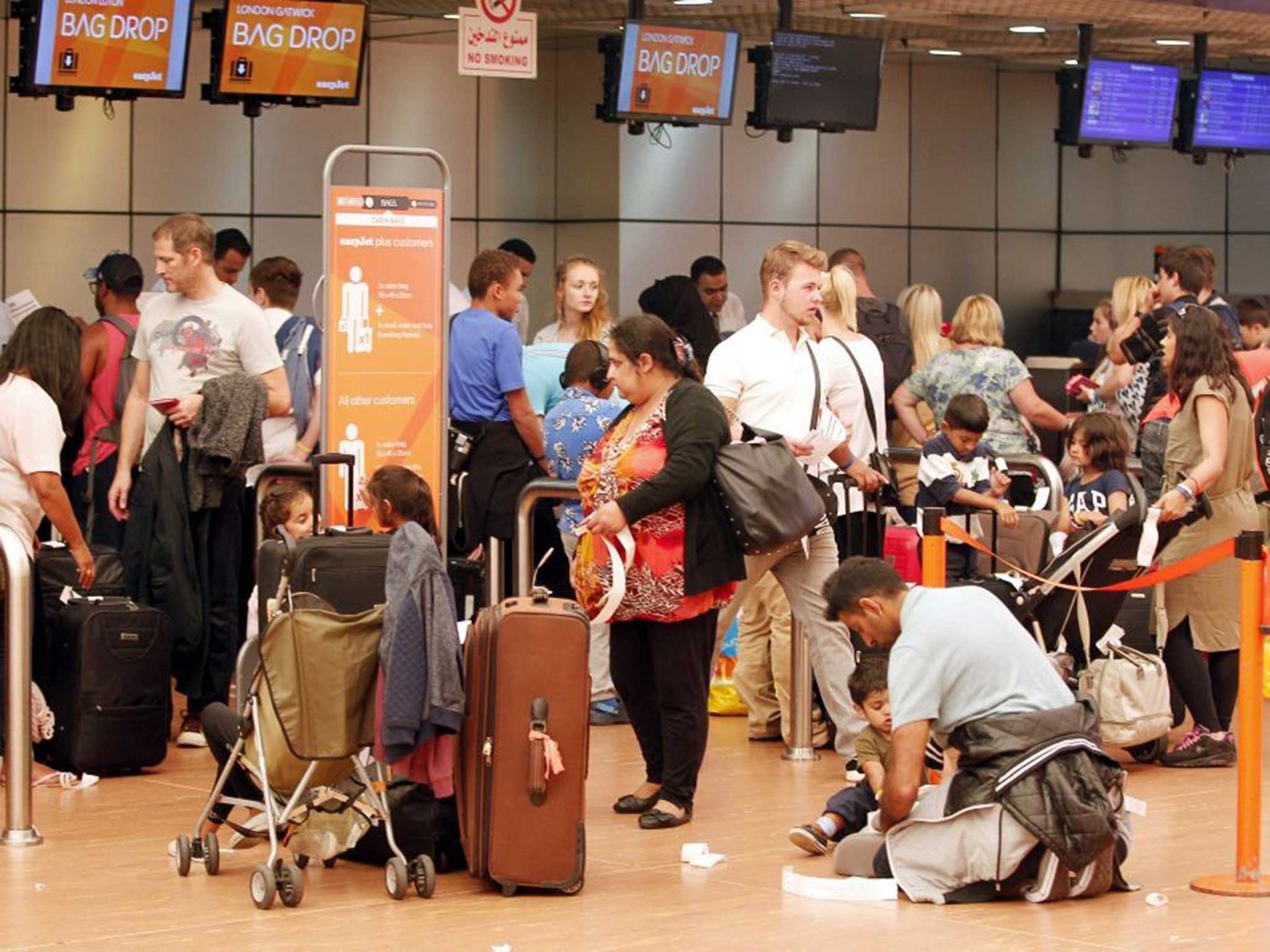 Staff at the Egyptian airport Sharm el-Sheikh have been photographed accepting money from tourists to jump security queues.
It comes as UK investigators reveal they believe a bomb, placed in the baggage hold, may be responsible for the crash of the Russian MetroJet Airbus A321.
The aircraft, carrying 217 people and seven crew members, came down in Egypt's Sinai Peninsula on Saturday.
A BBC journalist Wael Hussein photographed an unidentified member of staff accepting 15 dinars from a tourist and allowing her to pass through without queuing as part of a "fast service" usually only available once through security.
Meanwhile, tourists who had made it through the long queues for security in the coastal resort were furious when eight EasyJets flights were cancelled by Egyptian authorities.
Although one EasyJet flight to Gatwick departed on Friday, with a second bound for Luton due to depart that afternoon, information on the ground remains scare for travellers.
An Egyptian Civil Authorities spokesperson denied an earlier EasyJet claim local authorities were preventing the flights landing, instead telling tourists the airport capacity could not accommodate the flights.
In London, Downing Street told reporters a broken down aeroplane was causing the delays.
Join our commenting forum
Join thought-provoking conversations, follow other Independent readers and see their replies