Somalia's Prime Minister backs campaign to ban FGM
'We can't do anything without leadership from the government. We are looking for ways to protect young women from FGM'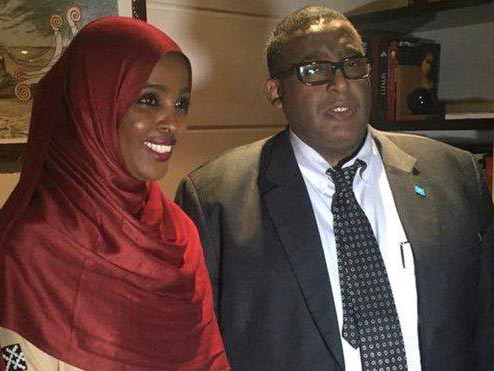 The Prime Minister of Somalia has signed a petition to ban female genital mutilation (FGM) in the country.
The Avaaz campaign has been spearheaded by 26-year-old Ifrah Ahmed, a Somali anti-FGM campaigner, who hopes Omar Abdirashid Ali Sharmarke's support will bring the issue to the attention of the federal government.
Although FGM is against the constitution, there is no legislation which bans it.
The Prime Minister is one of nearly 1.3 million people worldwide to back the campaign to eradicate the procedure in Somalia.
The petition, which is addressed to Somali President Hassan Mohamud, the Prime Minister and Minister of Women Zahra Samantar, reads: "If Somalia enacts a full ban law now, and follows with massive public education campaigns, it could become the champion to lead the world to zero tolerance."
FGM is considered a social ritual which is entrenched in Somali culture. It is defined as any procedure which involves altering or injuring the female genitalia for non-medical reasons, according to the United Nations.
Unicef says the prevalence of FGM in Somalia is about 95 per cent and that it is primarily performed on girls aged between four and 11.
Ms Ahmed told The Independent she wanted the government of Somalia to recognise FGM as "a human rights violation".
And receiving support from the Prime Minister was a huge advantage for the campaign.
"We can't do anything without leadership [from the] government. We are looking for ways to protect young women from FGM."
But she admitted, there were still barriers to completely eradicating the practice and that more education was needed.
"It's a cultural practice, something that has been happening for 500 years. It's not easy to eradicate it without education and willingness [from the community]."
Ms Ahmed said the bill would be discussed in the Somali parliament at the end of April. She will travel from Dublin, where she is currently living, to lobby the government.
Join our commenting forum
Join thought-provoking conversations, follow other Independent readers and see their replies