Somali pirates' hostages 'had to eat rats' to survive four-year ordeal
'You eat anything... [if] you feel hungry, you eat'
Samuel Osborne
Monday 24 October 2016 08:09 Comments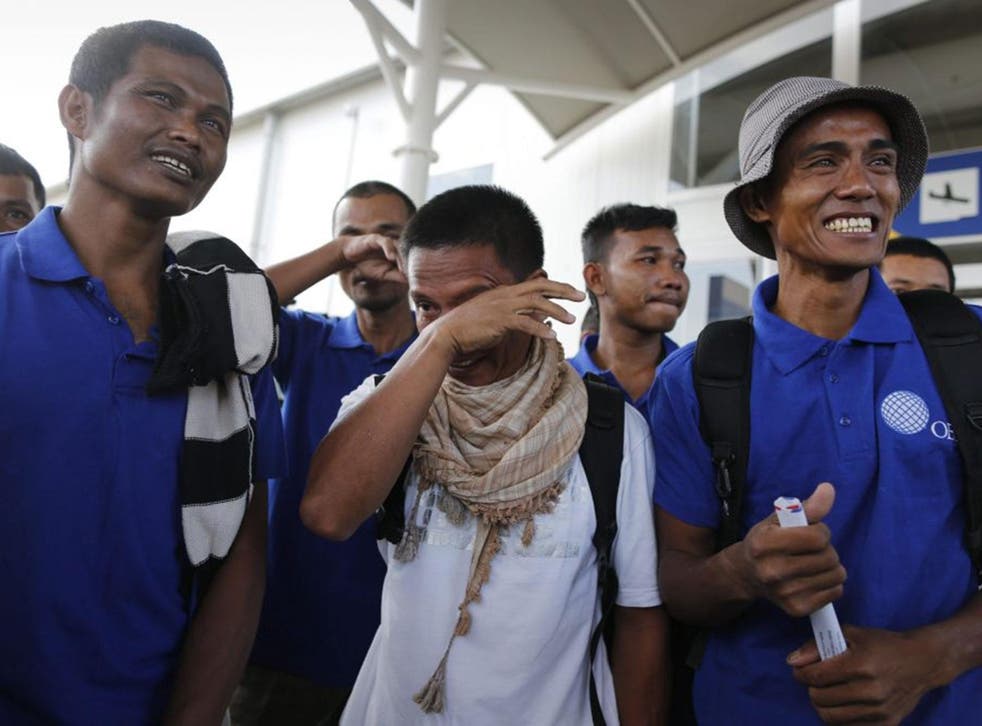 One of the 26 Asian sailors released after held hostage by Somali pirates has revealed how the group survived their four-year ordeal.
Filipino sailor Arnel Balbero told the BBC how the group were forced to eat anything they could, including rats.
"You eat anything, even if you not like, but you feel hungry, you eat", he said.
"We eat rat, we cook it."
Mr Balbero, speaking in Nairobi, said the pirates treated them "like animals" and only gave them small amounts of water.
He said the four-and-a-half years as a hostage had left him feeling like the "walking dead".
The crew of the FV Nathan 3 were taken captive when their boat was seized south of the Seychelles in March 2012, when pirate attacks were common in the area.
The sailors, from China, the Philippines, Cambodia, Indonesia, Vietnam and Taiwan, had one of the longest periods of captivity among hostages seized by pirates in the African country.
Mr Balbero also spoke about the difficulties of adjusting to life after being held hostage for so long: "I don't know what is... outside of this world when we finish, so it's very hard to start again."
World news in pictures

Show all 50
Pirate Bile Hussein said a $1.5 million (£1.2m) ransom was paid for the sailors' release. The claim could not be independently verified.
Chinese Foreign Ministry spokeswoman Hua Chunying said in a statement Sunday night that 10 of the hostages were from the Chinese mainland and two were from self-governing Taiwan.
She said the 26 crew members were rescued Saturday "through various efforts." The Chinese government was grateful to "all the organizations and people who participated in the rescue," she said.
The 26 sailors will be repatriated to their home countries, John Steed, coordinator of the Hostage Support Partners for the US-based organization Oceans Beyond Piracy, said in a statement.
"They are reported to be in reasonable condition, considering their ordeal. ... They have spent over four and a half years in deplorable conditions away from their families," Mr Steed said.
He said another member of the crew died in the hijacking and two died of illnesses in captivity.
Piracy off Somalia's coast was once a serious threat to the global shipping industry. Attacks have dropped off dramatically in recent years amid patrols by the navies of Nato counties, China and India.
No commercial vessel has been successfully attacked since 2012, but the threat of piracy remains, Mr Steed said.
Most hostages held by Somali pirates have been sailors on merchant ships, although European families have also been kidnapped from their yachts while traveling in the dangerous waters.
Additional reporting by AP
Register for free to continue reading
Registration is a free and easy way to support our truly independent journalism
By registering, you will also enjoy limited access to Premium articles, exclusive newsletters, commenting, and virtual events with our leading journalists
Already have an account? sign in
Join our new commenting forum
Join thought-provoking conversations, follow other Independent readers and see their replies