South Africa mine unrest spreads
Monday 10 September 2012 16:07 Comments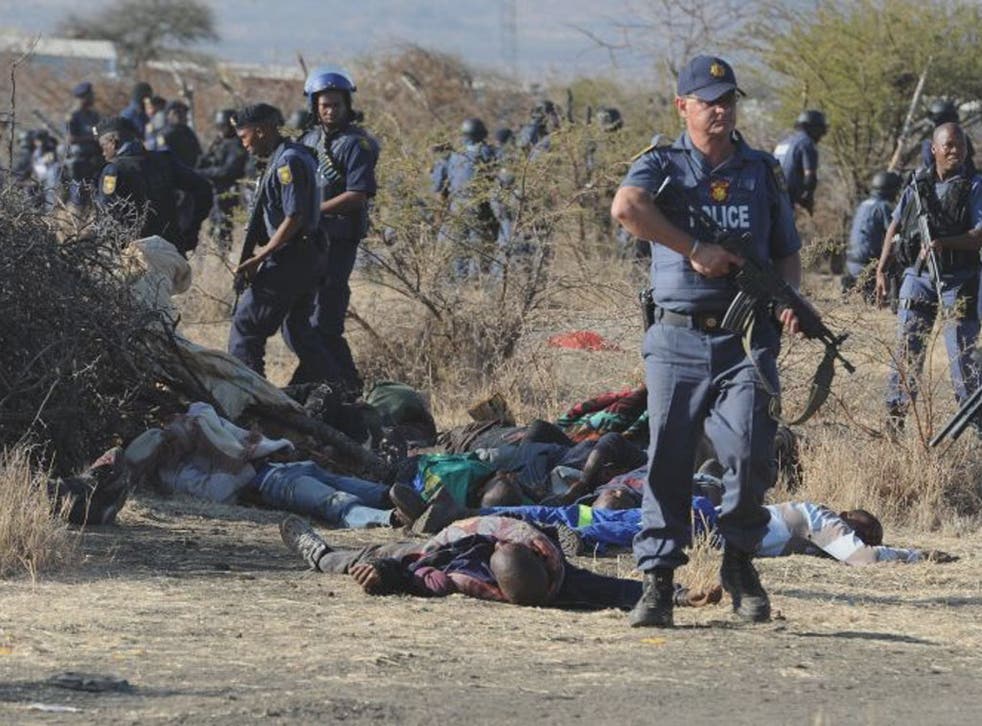 Industrial action has spread in South Africa with a wildcat strike by 15,000 gold miners, while few workers reported for duty at in the fourth week of a stoppage at a platinum mine.
Gold Fields International said its strike started on Sunday night and that senior managers were at the scene trying to find out the cause of the problem at the west section of its KDC mine. The east section of the mine was operating normally.
At a second platinum mine, Implats, 15,000-plus workers are demanding a 10% pay rise although they are continuing to work, a spokesman said.
Lonmin platinum mine said just 6% of its 28,000 workers turned up at its mine in Marikana, west of Johannesburg.
Strikers have threatened to kill any miners or managers who do not respect their demand for all work to stop until Lonmin agrees to a monthly take-home pay of 12,500 rand (£975), about double their current wages.
Miners said they were getting desperate and do not have enough money to feed their families because of the no-work, no-pay strike. One said a loan shark is refusing to give money to any but old customers.
Lonmin had hoped many more would return to work since a peace accord was signed last week with three major unions. But it was rejected by a breakaway union and strikers who say they do not want to be represented by any union.
The government brokered the peace deal after police shot and killed 34 miners and wounded 78 on December 16, a mass shooting reminiscent of apartheid-era days that has shocked the country.
The last of the dead miners were buried during the weekend, one in Lesotho and three in South Africa.
Union rivalry is at the root of violent illegal strikes that have been troubling the mining industry that is the engine driving Africa's largest economy. The breakaway Association of Mineworkers and Construction Union, or AMCU, has this year poached thousands of workers from the National Union of Mineworkers, South Africa's largest and politically connected workers' representative.
AMCU president Joseph Mathunjwa said that he will be attending wage negotiations at the Lonmin mine. But he said his continuing participation depends on his union not being sidelined to observer status.
AP
Register for free to continue reading
Registration is a free and easy way to support our truly independent journalism
By registering, you will also enjoy limited access to Premium articles, exclusive newsletters, commenting, and virtual events with our leading journalists
Already have an account? sign in
Join our new commenting forum
Join thought-provoking conversations, follow other Independent readers and see their replies