UK goes beyond UN to say South Sudan violence 'is now genocide'
Priti Patel says there are 'massacres taking place, people's throats are being slit'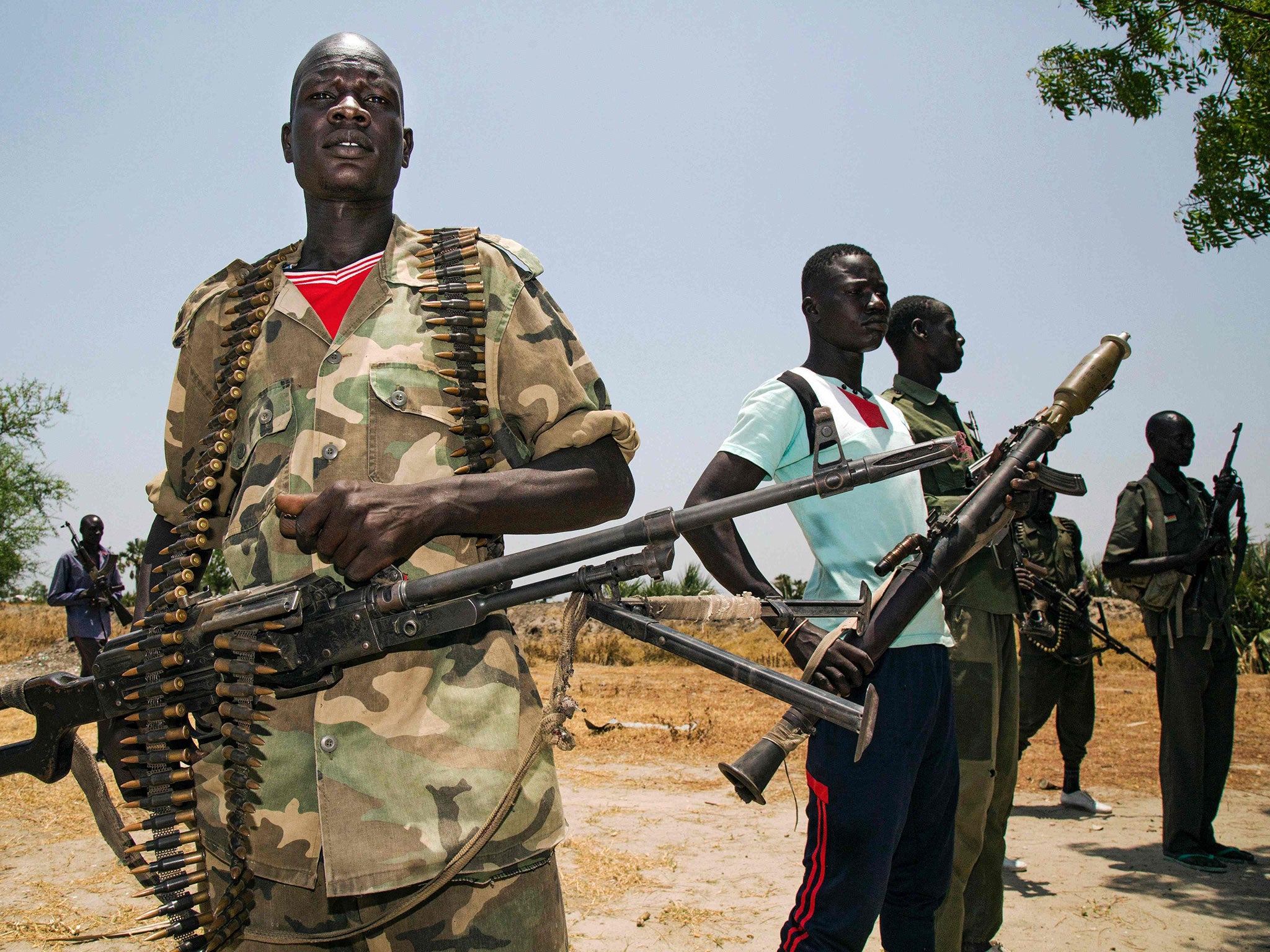 The violence in South Sudan is now genocide that is being perpetrated along tribal lines, the International Development Secretary has said.
Priti Patel said there are "massacres taking place, people's throats are being slit", and urged foreign leaders to do more to force the country's government to end the conflict in which tens of thousands of people have been killed.
Ms Patel, who visited South Sudan this week, said there is a "scorched earth policy", and described the situation as "absolutely abhorrent and inhumane".
During her visit to the country, Ms Patel met President Salva Kiir, whose government is accused of blocking food aid to some areas.
Villages are being burned down, women are being raped, and food is being used as a weapon of war, Patel told the Associated Press in an interview in neighbouring Uganda, where she also visited some of the refugee settlements in which more than 800,000 South Sudanese are sheltering. Thousands of refugees continue to flee across the border amid increasing reports of targeted ethnic killings perpetrated by mostly government forces.
"It's tribal, it's absolutely tribal, so on that basis it's genocide," she said. "Other leaders in the region cannot sit on their hands here. They themselves have to call on President Kiir to do more. If there's a national dialogue plan, regional leaders in my view should be taking the lead on that, in terms of how they influence President Kiir but also how they support the national dialogue as well to bring peace and reconciliation to that country."
A UN report released last month said South Sudan is experiencing ethnic cleansing by mostly government forces and their allies. That report described the country as teetering on the edge of genocide.
"This is about international pressure," Ms Patel said. "Where is the voice of the African Union? This is an African Union that was created to give strength to Africa. Where is that voice? Why are they not standing up for the people that are being massacred over the border who are their fellow African brothers and sisters?"
South Sudan fell into civil war in December 2013, just two years after it won its independence from Sudan. When war broke out, Kiir, an ethnic Dinka, accused his political rival, former Vice President Riek Machar, an ethnic Nuer, of leading an attempted military coup in the capital Juba that later escalated into a full-blown rebellion.
More than 1.5 million people have fled the East African nation, creating Africa's largest refugee crisis.
Last month the UN commission of inquiry for South Sudan was given broader powers to pursue human rights abuses like mass rape and torture, with the new ability to collect and preserve evidence and point the finger at suspected perpetrators.
AP
Join our commenting forum
Join thought-provoking conversations, follow other Independent readers and see their replies