UN peacekeepers looked on as women were raped in camps by South Sudanese soldiers, witnesses say
 "The woman was seriously screaming, quarreling and crying also, but there was no help"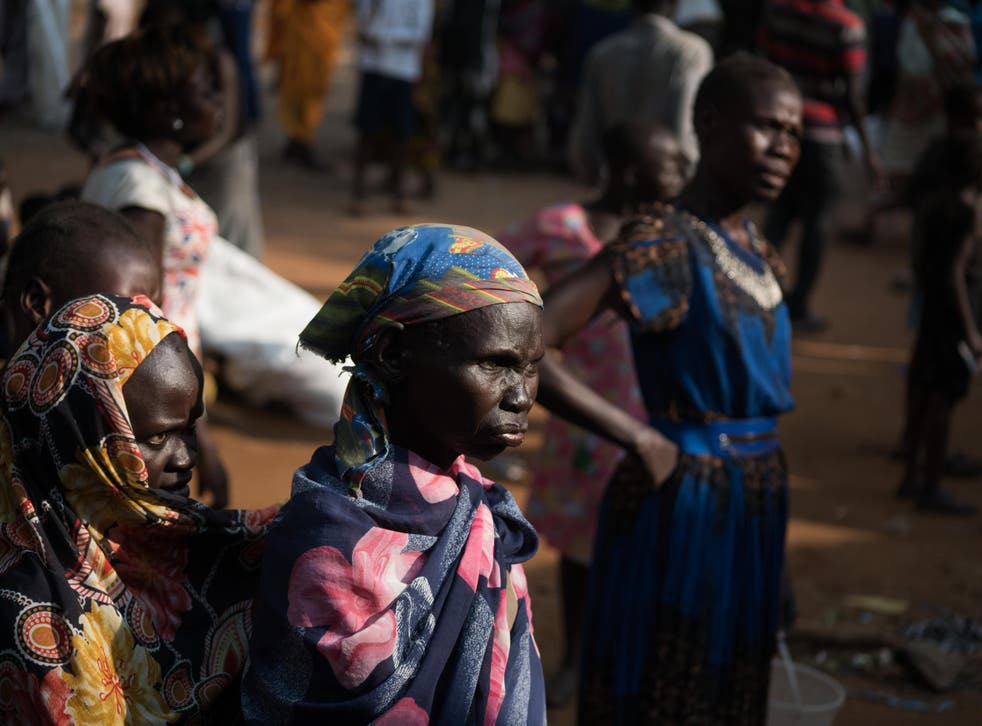 Dozens of women and girls were raped by South Sudanese government soldiers near a United Nations' compound in the country's capital Juba, with at least one assault occurring as peacekeepers watched, according to witnesses.
Civilian leaders reported that at least two women had died from their injuries.
Two armed soldiers dragged a woman away who was less than a few hundred metres from the UN camp's western gate, according to the Associated Press.
A bystander estimated that 30 peacekeepers saw the incident.
'They were seeing it. Everyone was seeing it," the witness told AP. "The woman was seriously screaming, quarreling and crying also, but there was no help."
Shantal Persaud, a spokesperson for the UN Mission in South Sudan, said: "The mission takes very seriously allegations of peacekeepers not rendering aid to civilians in distress and the UNMISS force command is looking into these allegations in line with its established protocols."
The reported assaults took place a week after rival government forces clashed in Juba, killing hundreds of people and forcing opposition leader Riek Machar out of the city.
Approximately 30,000 civilians have taken shelter from the fighting in the UN base.
The assaults highlighted the problem of widespread sexual violence against ethnic Nuer women and girls.
Almost all of the civilians staying at the camp are ethnic Nuer, as is Mr Machar.
They fear attacks from ethnic Dinka soldiers, who are loyal to Mr Machar's rival, President Salva Kiir.
Soldiers were allowing women from the camps to leave and search for food nearby before attacking them when they returned, according to the witnesses.
Several women spoke to the Associated Press about the attacks.
"When we reached checkpoint, the soldiers come out and called the women and said, 'Stop, please, and sit down', so we stopped and sat down, and they took one woman inside a shop," one woman reported.
"Four men went inside the shop and they raped the woman while we three stayed outside."
Ms Persaud said peacekeeping forces were providing "protection at designated times to women when needing to go out ... to collect firewood and procure other non-food items."
She added: "The UN mission has stepped up its patrols in and around the [Protection of Civilians] sites, as well as in Juba city."
There were 1,300 reports of rape in just one of South Sudan's 10 states over the course of five months in 2015, according to a UN report released in March.
Register for free to continue reading
Registration is a free and easy way to support our truly independent journalism
By registering, you will also enjoy limited access to Premium articles, exclusive newsletters, commenting, and virtual events with our leading journalists
Already have an account? sign in
Register for free to continue reading
Registration is a free and easy way to support our truly independent journalism
By registering, you will also enjoy limited access to Premium articles, exclusive newsletters, commenting, and virtual events with our leading journalists
Already have an account? sign in
Join our new commenting forum
Join thought-provoking conversations, follow other Independent readers and see their replies