South Sudan, the world's newest country, is too poor to celebrate its independence day
'We would prefer to use the money for resolving our problems in the economy'
Adam Taylor
Friday 01 July 2016 12:30 Comments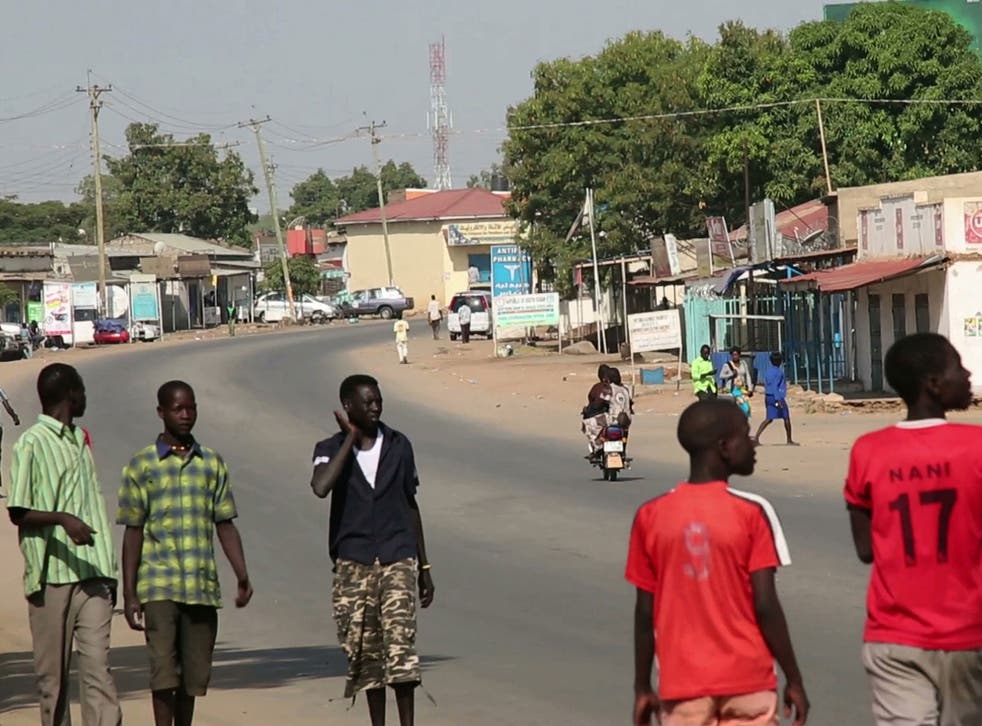 South Sudan, the world's newest country, has announced it will not celebrate its independence day this year.
Why not? It simply doesn't have the money.
"We decided not to celebrate the July 9 Independence Day, because we don't want to spend that much," information minister Michael Makuei Lueth told reporters on Tuesday, according to Al Jazeera. "We need to spend the little that we have on other issues."
South Sudan declared independence from Sudan on July 9, 2011, after a bloody civil war with Sudan's ethnically Arab north that had lasted decades. In a referendum that year, almost 99 per cent of voters cast their votes for independence, and much of the international community swiftly recognized the fledgling nation.
This year, the second Saturday of July would have been the fifth anniversary of the country's independence. However, while the country has celebrated in past years — even as it struggled with a new civil war post-independence — the financial burden of the celebrations was just too much this year.
Lueth said that the cost of the celebrations would be at least 10 million South Sudanese pounds, the Associated Press reports, which is more than $450,000. "If we can get this amount of money, we would prefer to use it for resolving our problems in the economy, such as issues of payment of salaries and so forth," Lueth explained.
World news in pictures

Show all 50
Celebrations last year had included an official ceremony and parade with dancing and singing. However, many observers noted that there wasn't much to celebrate. South Sudan may be rich in natural resources, but decades of fighting have left the country with limited industry and little infrastructure. There are reported to be about 313 miles of paved roads in the entire country.
Worse still, the economy had been hit hard by low oil prices. The World Bank has called South Sudan the "most oil-dependent country in the world," with over 90 percent of government spending financed by oil revenues. The International Monetary Fund recently warned that its budget shortfall could reach a quarter of its gross domestic product and that consumer price inflation was approaching 300 per cent.
According to reports in the Paris-based Sudan Tribune, the country's Central Bank has said that it has only enough foreign currency reserves to last a month.
After years of fighting that saw tens of thousands killed and over 2 million displaced, South Sudan's government signed a peace deal with rebels last year. In April, rebel leader Riek Machar moved to the capital of Juba to work with President Salva Kiir to build unity within the country.
Despite the tentative signs of stability, however, fighting has continued. On Tuesday, a government official said that veteran politician Ali Tamim Fartak had formed a new Islamic fundamentalist group that had been fighting with government forces.
Copyright Washingon Post
Register for free to continue reading
Registration is a free and easy way to support our truly independent journalism
By registering, you will also enjoy limited access to Premium articles, exclusive newsletters, commenting, and virtual events with our leading journalists
Already have an account? sign in
Register for free to continue reading
Registration is a free and easy way to support our truly independent journalism
By registering, you will also enjoy limited access to Premium articles, exclusive newsletters, commenting, and virtual events with our leading journalists
Already have an account? sign in
Join our new commenting forum
Join thought-provoking conversations, follow other Independent readers and see their replies