Sudan flooding leaves at least 62 dead as two months of rain causes devastation
Thousands of homes have been swept away, UN says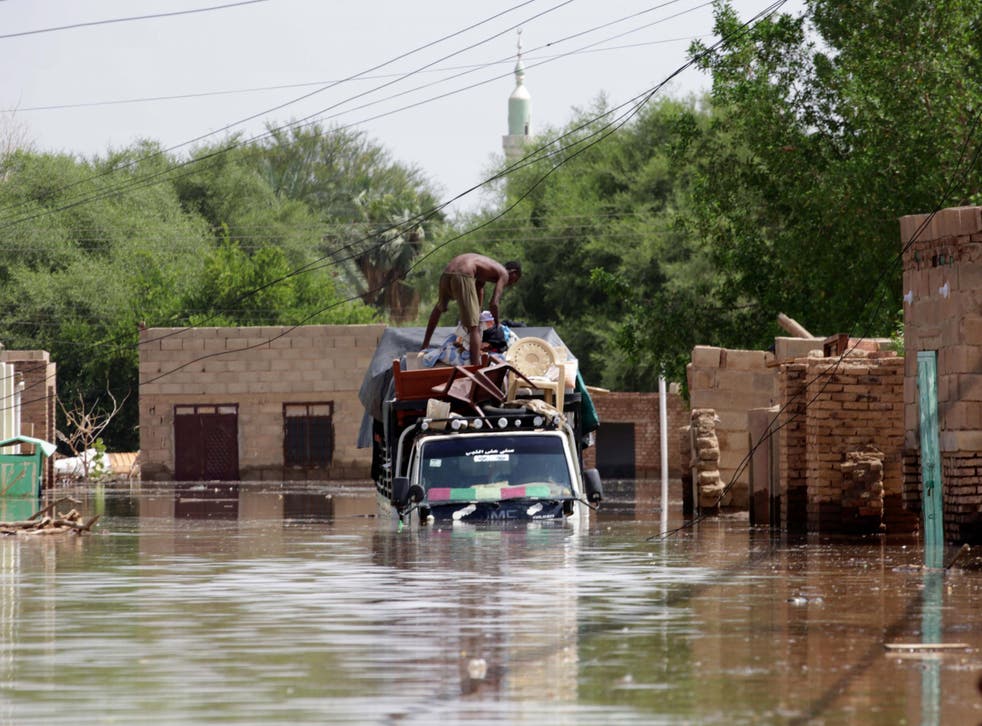 At least 62 people have died in Sudan as flash flooding across the country causes devastation to people's homes and livelihoods in the northeast African country.
The destruction, caused by a barrage of torrential rain that began in July, has affected people across 15 of the country's states – with acting deputy health minister Suliman Abdel-Gabar stating around 100 people had been injured by the rising waters.
Flooding is believed to have damaged at least 37,000 homes across the country, according to UN estimates, causing at least two thirds of them to completely collapse.
Meanwhile footage from the southern outskirts of the capital city of Khartoum, where the white and blue Nile rivers meet, shows buildings being swept away by the crushing torrent of water.
The devastation has left hundreds of thousands of people displaced.
World news in pictures

Show all 50
The disaster is also causing damage to food sources, with around 3,600 cattle confirmed to have died and huge areas of agricultural land destroyed.
The country's rainy season is expected to continue until the end of October.
Register for free to continue reading
Registration is a free and easy way to support our truly independent journalism
By registering, you will also enjoy limited access to Premium articles, exclusive newsletters, commenting, and virtual events with our leading journalists
Already have an account? sign in
Register for free to continue reading
Registration is a free and easy way to support our truly independent journalism
By registering, you will also enjoy limited access to Premium articles, exclusive newsletters, commenting, and virtual events with our leading journalists
Already have an account? sign in
Join our new commenting forum
Join thought-provoking conversations, follow other Independent readers and see their replies