Sudanese President accused of genocide and war crimes praises Donald Trump
Mr Trump 'focuses on the interests of the American citizen, [not] democracy, human rights and transparency'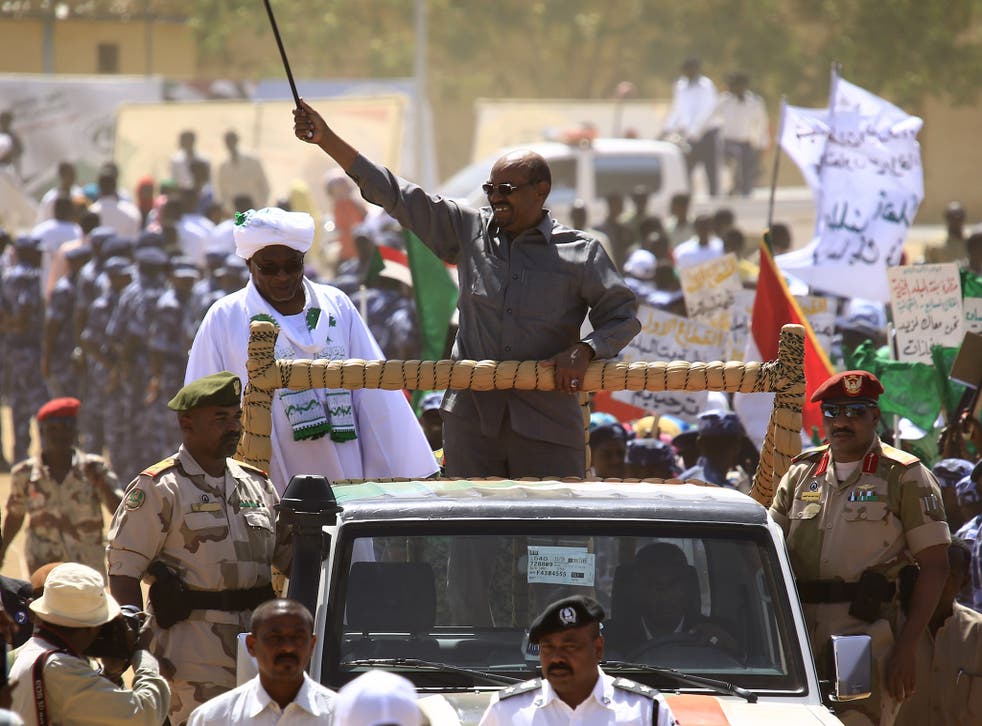 Sudan's long-serving and authoritarian President Omar al-Bashir has praised the US President-elect Donald Trump, celebrating his election victory and saying he will be "much easier" to work with than previous American leaders.
Mr Bashir is wanted by the International Criminal Court, and his country is subject to international sanctions for the government's role in violence in western Darfur.
In an interview with the Emirati daily al-Khaleej, he accused Mr Trump's predecessors of being "double-faced people".
Mr Trump was "a forthright person" by comparison, Mr Bashir said, who "focuses on the interests of the American citizen, as opposed to those who talk about democracy, human rights and transparency".
He added: "I am convinced that it will be much easier to deal with Trump than with others because he is a straightforward person and a businessman who considers the interests of those who deal with him."
Sudan has become increasingly isolated and financially squeezed in the past year, as greater enforcement of sanctions by Western powers has made foreign banks wary of having any connection to the Bashir regime.
Mr Bashir was himself accused of being complicit in crimes against humanity and war crimes in charges brought by the ICC in 2009. In 2010 they added genocide to the charges as a result of the alleged state-sponsored persecution of the Fur, Masalit and Zaghawa ethnic groups.
The President is subject to an arrest warrant and an international travel ban, but in recent years has been allowed passage abroad by the states of Egypt, Saudi Arabia and South Africa. The controversy over the latter led South Africa to withdraw from the ICC altogether.
Clashes continue to this day in Darfur, and in September Amnesty International issued a report accusing the government of deploying chemical weapons.
There is also a separate civil disobedience campaign going on in Sudan against recent cuts to fuel subsidies and resulting price hikes. In the same al-Khaleej interview, Mr Bashir described the protests as a "complete failure".
Join our new commenting forum
Join thought-provoking conversations, follow other Independent readers and see their replies