Tanzanian President John Magufuli picks up rubbish from street instead of celebrating Independence Day
 It is the first time in 54 years that Tanzania has not celebrated Independence Day
Serina Sandhu
Wednesday 09 December 2015 17:42 Comments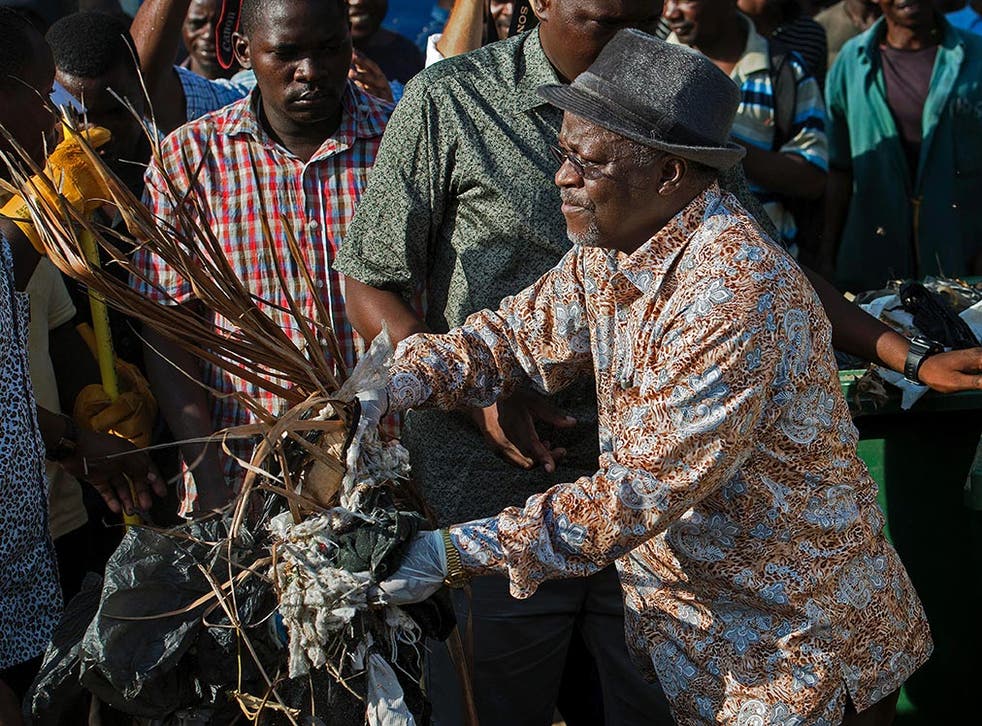 The new Tanzanian President has taken to the streets to collect rubbish instead of celebrating Independence Day.
John Magufuli was seen picking up litter outside the State House in Dar es Salaam to the sound of cheers from the country's people, the BBC reported.
Having cancelled the Independence Day celebrations in November, he encouraged everyone to take part in a public clean-up instead.
It is the first time in 54 years since Tanzania gained Independence from the UK that the day has not been celebrated.
AFP news agency reported that Mr Magufuli said: "Let us work together to keep our country, cities, homes and workplaces clean, safe and healthy."
Many people have taken to social media to applaud Mr Magufuli's actions.
He won the presidential election with 58 per cent of the votes in October. He based his campaign on hard work and said he would not tolerate corruption.
In November, Mr Magufuli said spending money to celebrate Independence Day would be "shameful" while the country was still dealing with a cholera outbreak.
Register for free to continue reading
Registration is a free and easy way to support our truly independent journalism
By registering, you will also enjoy limited access to Premium articles, exclusive newsletters, commenting, and virtual events with our leading journalists
Already have an account? sign in
Join our new commenting forum
Join thought-provoking conversations, follow other Independent readers and see their replies