The new pirate era: 6 charts that reveal how piracy has changed and grown in recent years
International efforts have pulverised Somali piracy, but violence is on the rise in African waters and pirates are flourishing in Asia
Zachary Davies Boren Comments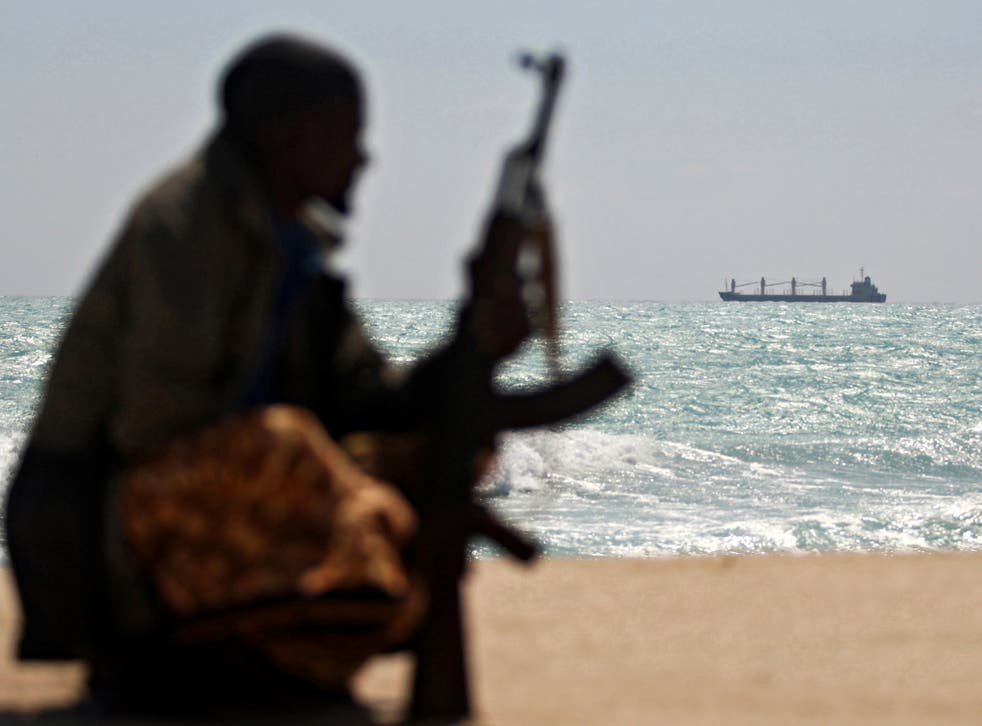 There has not been a single successful Somali pirate attack so far this year.
That statistic tells the story of an astonishing turnaround since 2011, when there were nearly 300 incidents involving East African pirates, many of them attacks on high-value targets, in which hundreds of people were held hostage.
An international crackdown on piracy in the region has devastated a criminal industry that just a few years ago was thriving.
Bill Box from SaveOurSeaFarers charity credits the "involvement of joint naval forces, use by ships of armed guards, and adherence by ships to best practice guidelines" for reducing the successful number of pirate attacks to nil.
26 seafarers are still held by Somali pirates following the release of four hostages earlier this year; those remaining captives were picked up in March 2012 and their families last heard from them in February 2013.
But as the world focused its attention on East Africa, it failed to tackle piracy in the Gulf of Guinea or prevent the resurgence of maritime crime in South East Asian waters.
140 hostages were taken around the world in the first three months of this year, three times as many as over the same period last year, though the vast majority were released after the robbery was finished.
The above map comes from a Towergate Insurance analysis of global piracy
West African pirates 'more violent' and less reported
On the other side of Africa, the number of attacks has remained consistent for years — far fewer than at the height of the Somali pirate boom.
But, according to Cyrus Mody from the International Maritime Bureau, the yearly average of 50 pirate attacks in the waters of West Africa betrays the scale of the problem.
Mody says there's a "significant lack of positive of reporting in the region," estimating that 60-70 per cent of attacks remain unconfirmed — and that's only incidents of a certain size. In addition to that, pirate raids on small local fishing boats are even more rarely reported.
Somalian pirates, for instance, would ask for anywhere between $150,000 and $20 million for the vessel and everything that's on board, crew members included.
According to Mody, in West Africa pirates are primarily after oil cargo that can be easily sold on the black market; gasoline is preferable to crude.
The ship is taken for between 8 to 14 days, and the crew are normally held for that period and released at the end — unless the pirates deem them particularly valuable.
"There's been a growth of a different form of piracy in the Gulf of Guinea," Box told The Independent, "one in which ships are violently boarded and part of the cargo stolen leaving a traumatised crew."
Compared to the "more violent" West African pirates, deaths in Somali pirate attacks are "rare" — this is primarily because hostages need to survive if they're going to be traded.
That's not to say those captured are not badly treated, or that casualties do not happen, but the type of attacks mean that death is something the pirates would want to avoid.
That West African pirates are more violent is purely anecdotal, with a few experts saying this is the case without any data to back it up — but that's because there's not much data at all.
Roy Paul from the Maritime Piracy Humanitarian Response Programme said that it's far harder to tackle piracy in West Africa than in East because they operate in territorial waters rather than international.
That means the responsibility nominally lies with the nations whose waterways the pirates commit the attack; Nigeria, for instance.
And then there's the tangible growth area of piracy: South East Asia.
The Malacca Strait and the South China Sea are now home to more than half of the world's pirate incidents, most of which are raids on small coastal tankers.
Deutsche Welle calls these "fuel heists".
"The attacks usually take place at night, with the ships' crews being held hostage for up to twelve hours – just about long enough so that their cargo ships, usually carrying petrol or diesel, are completely emptied."
Pottengal Mukundan, director of the IMB, said: "The frequency of these hijackings in South East Asia is an increasing cause for concern. There's a risk that the attacks and violence could increase if left unabated."
Roy Paul said for a while there was less pirate activity in the region, but there is an undoubted resurgence.
They don't take hostages, especially not long-term ones, in South East Asia. "Very, very few," said Paul.
The pirates, mostly from Cambodia and Indonesia, focus on the fuel. And they want to get the job done quickly because their waters are policed more comprehensively than those around Western Africa.
Register for free to continue reading
Registration is a free and easy way to support our truly independent journalism
By registering, you will also enjoy limited access to Premium articles, exclusive newsletters, commenting, and virtual events with our leading journalists
Already have an account? sign in
Join our new commenting forum
Join thought-provoking conversations, follow other Independent readers and see their replies