Three arrested in Egypt over Suez Canal attack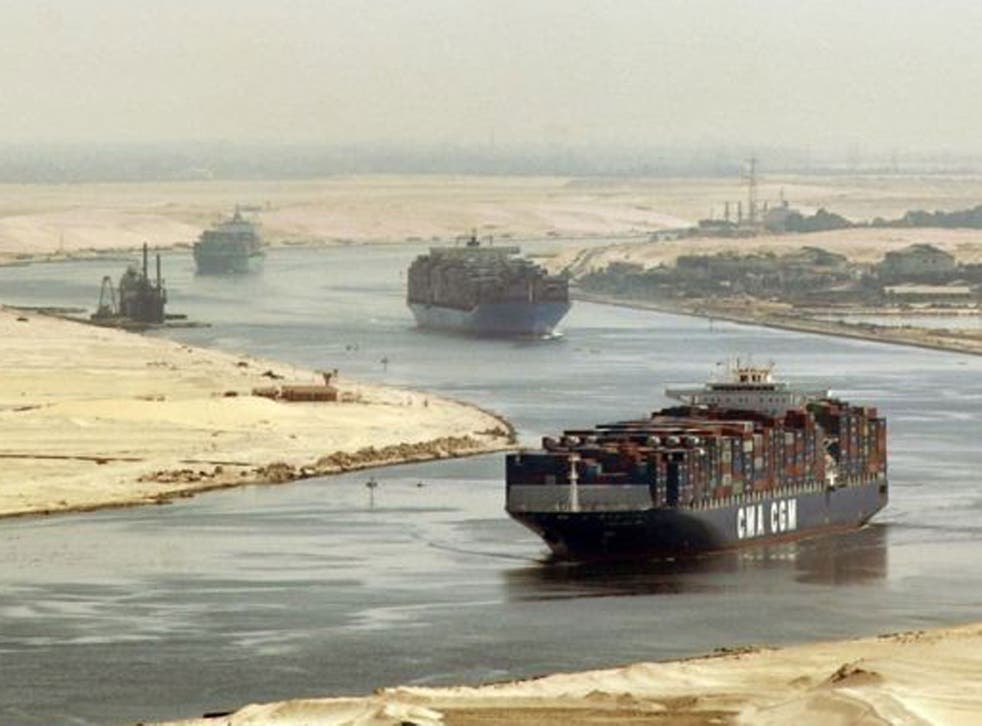 Egyptian police have arrested three people for a machine gun attack on a container ship in the Suez Canal.
The Panama-registered COSCO ASIA came under fire in a northern section of the canal, near the country's Mediterranean coast. The canal is a major global trade artery, and is secured by the Egyptian armed forces.
An army source told Reuters: "There was an attempt to disrupt security in an area called el-Qantara as they fired at a ship in an attempt to halt (traffic on) the waterway.
"Three were arrested and they have been dealt with ... This attack could not have harmed the ships."
He said an investigation is underway.
Yesterday Mohab Memish, the head of the Suez Canal, said a terrorist had carried out the operation, suggesting Islamist militants could have been behind it. Suez Canal Authority sources said a rocket-propelled grenade had been used in the attack.
The sources said that even if a grenade had struck the ship, it would have had a limited impact. The aim, they said, was to hurt Egypt's image.
Any major attack on the Suez Canal would would have serious consequences. Egypt depends heavily on revenue from the 120 mile waterway, the quickest sea route between Asia and Europe.
Egypt has faced a rising number of militant attacks on security forces since July's military coup which deposed Mohamed Morsi.
Growing insecurity in Sinai worries the United States because the area lies next to Israel and the Hamas-ruled Gaza Strip, as well as the Canal.
Join our new commenting forum
Join thought-provoking conversations, follow other Independent readers and see their replies