Tunisia attack: Hotelier who chased gunman Seifeddine Rezgui away from beach urges tourists to visit resorts and not let him 'win'
Seifeddine Rezgui killed 38 Western tourists outside the Imperial Marhaba Hotel in Sousse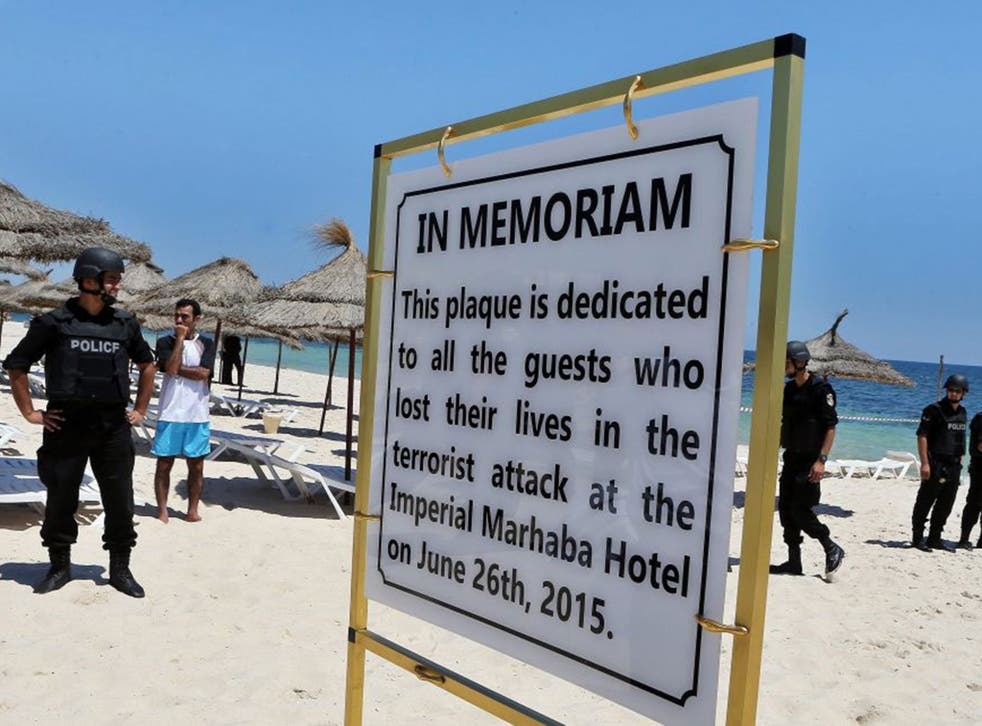 A hotel worker who chased gunman Seifeddine Rezgui away from the beach in Sousse as he killed 38 people, has pleaded with tourists to return visit to Tunisia and not let the killer "win."
Khlaed, a Tunisian hotel worker who spoke to the BBC using a false name, choked back tears as he recalled the harrowing moment he realised the 23-year-old gunman was launching a terrorist attack.
He told the BBC's Victoria Derbyshire Programme that he feared he would not see his girlfriend or family again, but soon realised that Rezgui was targeting Western tourists.
His Tunisian colleagues then came together "like a family" to protect the tourists, he said.
Condemning the attack as un-Islamic and "not Tunisian", Khlaed urged tourists to return to Tunisia's beaches.
"Please keep coming more and more to Tunisia. Don't let them win."
"One person make all this. It's not Tunisian. We are not like that. We love all," he said.
In pictures: Tunisia hotel attack

Show all 32
His comments come after it emerged that Tunisian hotel staff and locals formed a line to protect their guests when they saw Rezguia appearing to head from the Imperial Marhaba hotel to the neighbouring Palm Marina.
Paragliding instructor Ibrahim al-Ghoul, 18, was among those who tried to halt Rezguia from claiming more victims.
Al-Ghoul told The Guardian that he ran towards Rezgui as he shot at Western tourists, and formed a barrier against the gunfire with other unarmed men.
The massacre in Sousse and an earlier deadly attack on the Bardo museum in Tunis in March will likely affect Tunisia's tourism industry, which accounted for around 14.5 per cent of the country's GDP last year, according to The Guardian.
The Association of British Travel Agency (Abta) has predicted that around 20,000 Britons were on holiday in Tunisia when the Rezgui launched his attack.
In the wake of the incident, flights to the country were cancelled and holiday firms arranged extra flights for people wanting to return to Britain.
Thousands of tourists have since arrived back in the UK.
The Foreign Office has updated it's advice for travelling to Tunisia, warning holidaymakers to be "especially vigilant".
Register for free to continue reading
Registration is a free and easy way to support our truly independent journalism
By registering, you will also enjoy limited access to Premium articles, exclusive newsletters, commenting, and virtual events with our leading journalists
Already have an account? sign in
Register for free to continue reading
Registration is a free and easy way to support our truly independent journalism
By registering, you will also enjoy limited access to Premium articles, exclusive newsletters, commenting, and virtual events with our leading journalists
Already have an account? sign in
Join our new commenting forum
Join thought-provoking conversations, follow other Independent readers and see their replies