Tunisia bans face-covering veils in public institutions 'for security reasons' after terror attacks
Prime minister signs order as country prepares for elections and busy tourism season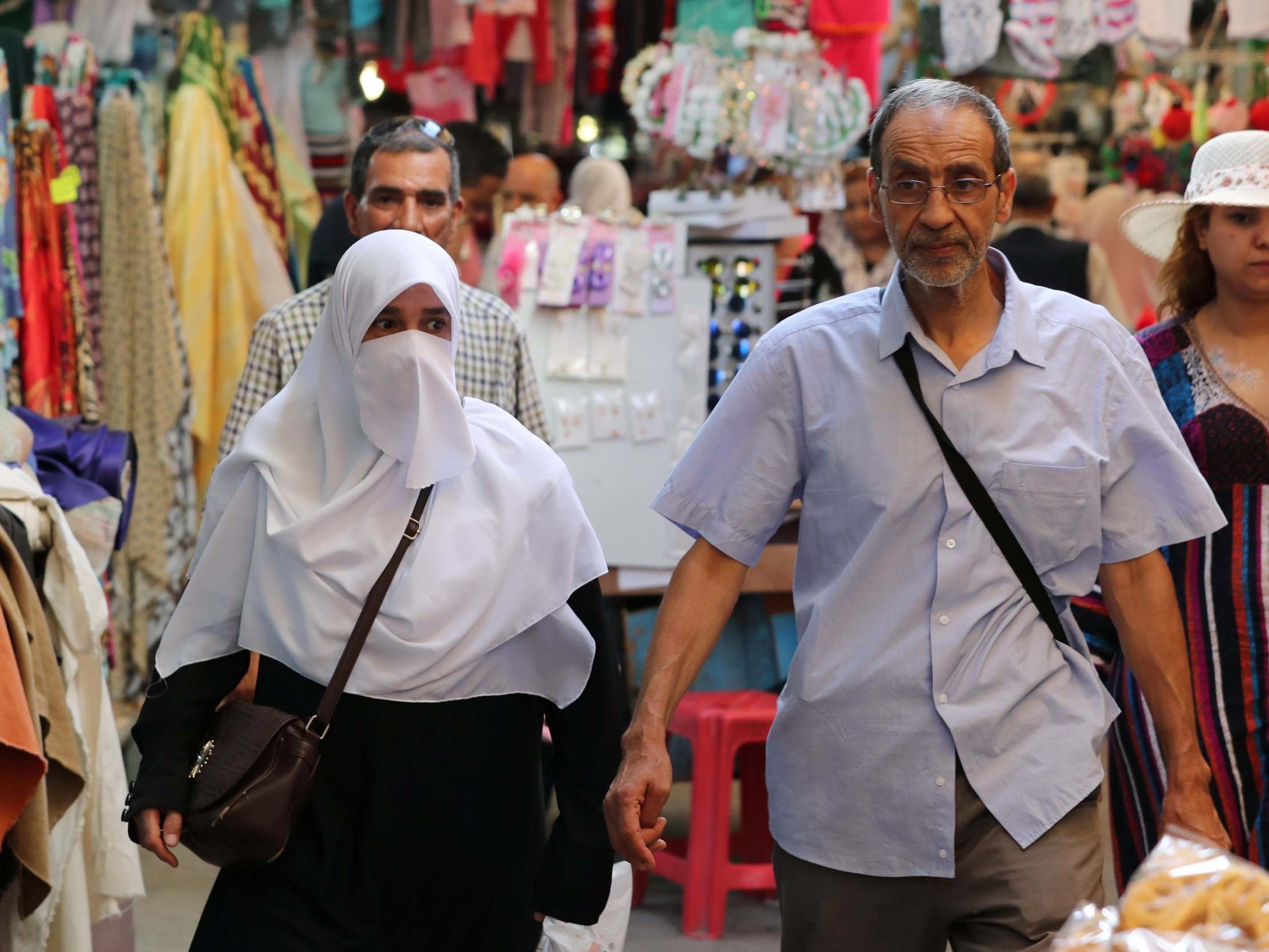 Tunisia has banned face-covering veils in state-run buildings "for security reasons" following three terror attacks in the space of a week.
The decision ends a policy of official tolerance to face-covering in public institutions and makes the north African nation the latest country to outlaw religious clothing in the aftermath of terrorism.
Prime minister Youssef Chahed signed the order as the country prepares for autumn elections and a busy tourism season.
"Chahed signed a government decree that bars any person with an undisclosed face from access to public headquarters, administrations, institutions, for security reasons," a government official said.
Isis said it carried out all three of the recent attacks, without offering any evidence of having done so.
World news in pictures
Show all 50
Jamel Msallem, from the Tunisian League for the Defence of Human Rights, said there were justifications for the decision but urged the government to repeal the ban as soon as possible.
"We are for the freedom to dress, but today with the current situation and the terrorist threats in Tunisia and across the region we find justifications for this decision," he told the Agence France Presse news agency.
At least eight people were injured and a police officer was killed in a double attack on 27 June in the country's capital city, Tunis.
Witnesses said one of the bombers was disguised in a niqab, however, Tunisia's Ministry of the Interior has denied this.
Former president Zine El Abidine Ben Ali banned the niqab, which is worn by some Muslim women as a symbol of faith, in state-run spaces until he was toppled in 2011.
Tunisia has been battling militant groups near its border with Algeria since the uprising against Mr Ali and has recently struggled with high unemployment and social unrest.
A number of countries have placed restrictions on religious clothing in recent years following terrorist attacks.
Support free-thinking journalism and attend Independent events
Sri Lanka banned face-covering after attacks over Easter earlier this year and Cameroon outlawed full-face veils in a northern region after an attack killed 13 people in 2015.
Algeria prohibited women from wearing the niqab at work in 2018.
Last year, Denmark was criticised by human rights groups for introducing a total ban on full-face veils which was accused of being "neither necessary nor proportionate".
Agencies contributed to this report
Join our commenting forum
Join thought-provoking conversations, follow other Independent readers and see their replies