Tunisia hotel attack: Foreign Office confirm at least five Britons dead in Sousse shootings - live
The Foreign Office has updated its travel advice with regards to Tunisia following the shootings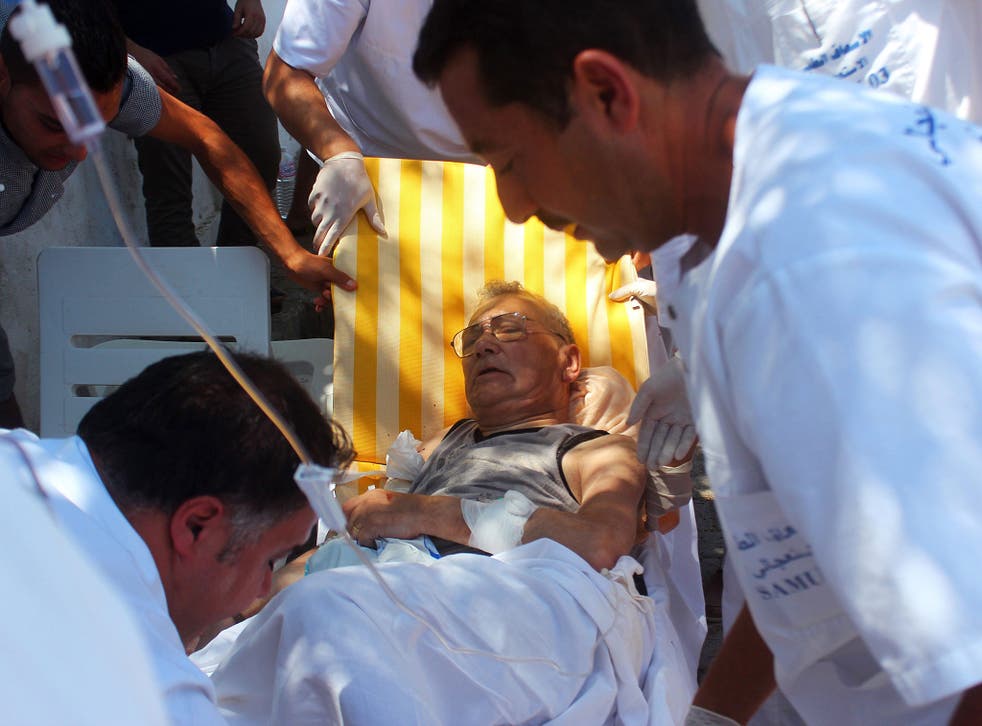 Foreign Secretary Philip Hammond has confirmed that five Britons are among the dead from today's shootings in the seaside town of Sousse in Tunisia.
At least 37 people are reported to have been killed in a shooting at a hotel in the Tunisian seaside town of Sousse.
A gunman was killed at the scene, with an assault rifle and a bomb found on his body.

Here are the latest updates:
Please allow the liveblog below to load for latest updates
Sousse sits on the Mediterranean Sea and is highly popular with British tourists, and is cited on holiday operator Thomson's list of prime destinations for Britons in Tunisia.
Speaking to Sky News from the hotel, one British tourist travelling with his family said they had been told to remain inside and not to go down to the beach.
He said he was on the beach and heard what "we thought was firecrackers going off" 100 yards away, followed by an explosion from the next hotel complex along.
"There was a mass exodus off the beach," he told Sky News. He said his son said he had seen someone get shot on the beach.
The attack comes only three months after three Islamist gunmen shot dead dozens of people at the Bardo museum in the country's capital Tunis. The country's tourist industry has been on high alert since the attack.
Experts said the Sousse attack was more likely to be the work of Isis militants than any other terror group, though there was no immediate claim of responsibility.
It came after an attack on a French factory just outside Lyon and a bombing of a Shia mosque in Kuwait earlier on Friday, both of which were reported to be Isis-linked.
Anyone affected or concerned about family and friends can contact the Foreign Office helpline on 020 7008 0000.