Tunisia beach attack: Number of Britons killed feared to be as many as 30
Home Secretary says authorities do not believe UK tourists were singled out
Andy McSmith
Monday 29 June 2015 08:59 Comments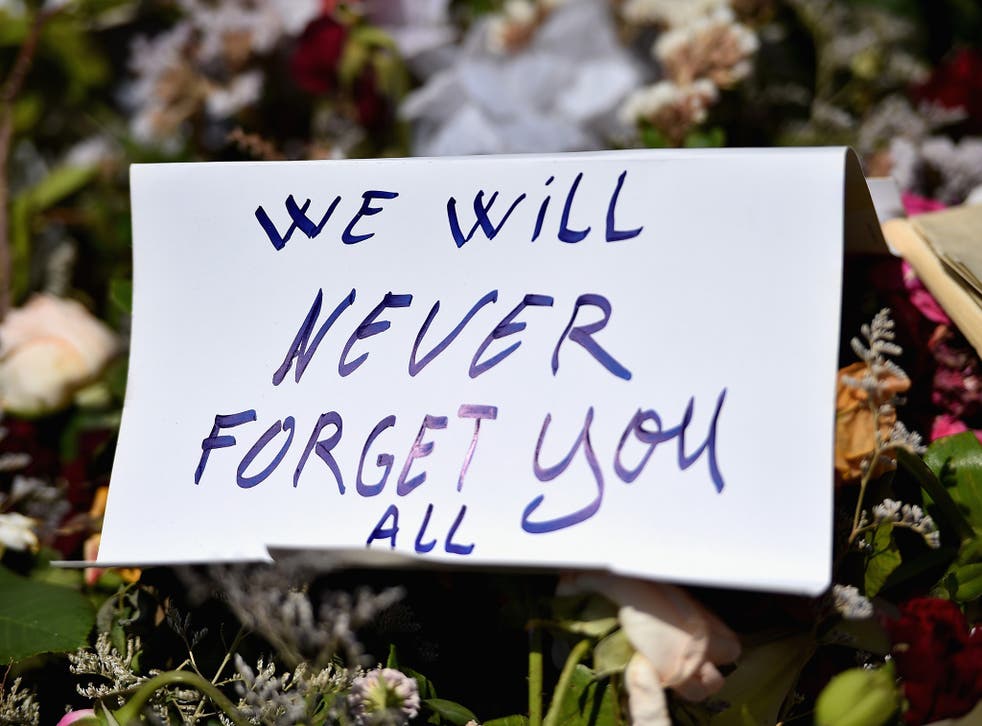 As many as 30 Britons are now feared to be among the dead from the slaughter at a Tunisian holiday resort.
Though the figure of confirmed dead is still at 15, unofficial reports have warned the eventual total is likely to double once all the bodies lying in morgues in Sousse are properly identified.
Officials have had a nightmarish time trying to make identifications of people mown down while they were sunbathing in their swimming costumes, without anything on them to say who they were. But the hotel closest to where the attacks took place was used principally by British holiday makers. The numbers of Irish, German, Belgian and Ukrainians caught up in the slaughter is thought to be small. Two of those alive but critically injured, in the worst terrorist attack against British citizens since the London bombings in July 2005, are in a coma.
Theresa May, the Home Secretary, has defended the delay in identifying the dead and answering frantic enquiries from the public about friends and relatives.
She said officials were working "around the clock" to help victims' families, but pointed out that because the killings were on a tourist beach, most of the victims were in swimwear and were not carrying mobile phones or other means of identification.
Foreign Secretary Philip Hammond also said victims were "dressed for the beach, not carrying ID physically on them".
He said: "There are a significant number of victims who have not been positively identified at this time and it is highly likely that a significant proportion of them will be British."
He added it was "extraordinarily difficult" to predict where the next attack will happen.
"Our agencies have been very frank about this over a long period of time now, they cannot guarantee that we will be safe from this kind of self-radicalising lone-wolf attack.
"It is the most difficult type of attack to detect and predict and therefore the most difficult kind to protect against", he said.
The Queen took the unusual step of sending her condolences to the families of victims, a mark of the gravity of the attack.
In a statement from Buckingham Palace, she said: "Prince Philip and I were shocked to learn of the attack on British tourists in Tunisia on Friday.
"We send our sincere condolences to the families of those who were killed and our deepest sympathy to the people who are still fighting for their lives in hospital, and those who have been seriously injured.
"Our thoughts and prayers are with those of all countries who have been affected by this terrible event."
About 50 specialists from the Foreign Office and other departments, including military medical liaison personnel, have gone out to Tunisia to assist the injured and those thousands of Britons still in Tunisia who want to leave. Mark Rowley, the Assistant Commissioner of the Metropolitan Police responsible for counter-terrorism, predicted that the police response to the attack would be the biggest counter-terrorism operation since the 7/7 bombings.
More than 600 officers from Scotland Yard's National Counter Terrorism Policing HQ are involved, including more than 380 who have been stationed at airports to meet tourists as they return from Tunisia and identify potential witnesses. On Saturday, they met 27 flights, and it was expected they would meet a similar number on Sunday. A team of 18 officers has been flown out to Tunisia. In the UK, 60 family liaison officers are with the families of those killed or injured.
Ms May, who on Sunday morning presided over another meeting of the Cabinet emergency committee, Cobra, said the authorities did not believe the gunman, Seifeddine Rezgui, was deliberately singling out British tourists, but was randomly killing anyone who looked European. The Foreign Office consequently has not advised all British citizens to leave the country. Their advice to anyone there is to be vigilant and to avoid certain dangerous parts of the country on the Libyan or Algerian borders – but not Sousse.
Asked about the delay in identifying victims, Ms May told the BBC's Andrew Marr Show: "What's important is that the information is absolutely 100 per cent correct when it is given to a family. If you can imagine, these are circumstances, because of the circumstances of the attack, people won't have had documents with them, they won't necessarily have had mobile phones with them.
"Some people are being moved between different hospitals, so the team on the ground are making every effort to ensure that they get accurate information."
Anyone who was at the scene or has information is asked to call 0800 789321.
Register for free to continue reading
Registration is a free and easy way to support our truly independent journalism
By registering, you will also enjoy limited access to Premium articles, exclusive newsletters, commenting, and virtual events with our leading journalists
Already have an account? sign in
Join our new commenting forum
Join thought-provoking conversations, follow other Independent readers and see their replies